A lower number of Johnson & Johnson COVID-19 vaccine doses will be shipped to states in the coming week, the White House said Friday.
The lower level stems from the company working to resolve manufacturing issues at a facility in Baltimore, Maryland.
A batch of vaccines at the Emergent facility late last month failed quality control, reportedly ruining up to 15 million doses.
Johnson & Johnson later took charge of the plant and said more officials would be added to oversee operations and quality.
Because Johnson & Johnson must get Food and Drug Administration (FDA) clearance before resuming operations at the facility, states should expect a lower number of vaccines, Jeffrey Zients, President Joe Biden's COVID-19 coordinator, told reporters during a virtual briefing.
"Johnson & Johnson expects a relatively low level of weekly dose delivery until the company secures FDA authorization," he said.
The company still projects being able to meet, or get close to meeting, its earlier goal of providing 100 million doses to the United States by the end of May.
Data from the Centers for Disease Control and Prevention shows that in total, states will receive just 700,000 Johnson & Johnson shots in the week of April 12, a drop from 4.9 million the previous week.
Some states are getting under 10,000 doses, with Alaska slated to receive just 1,900 shots.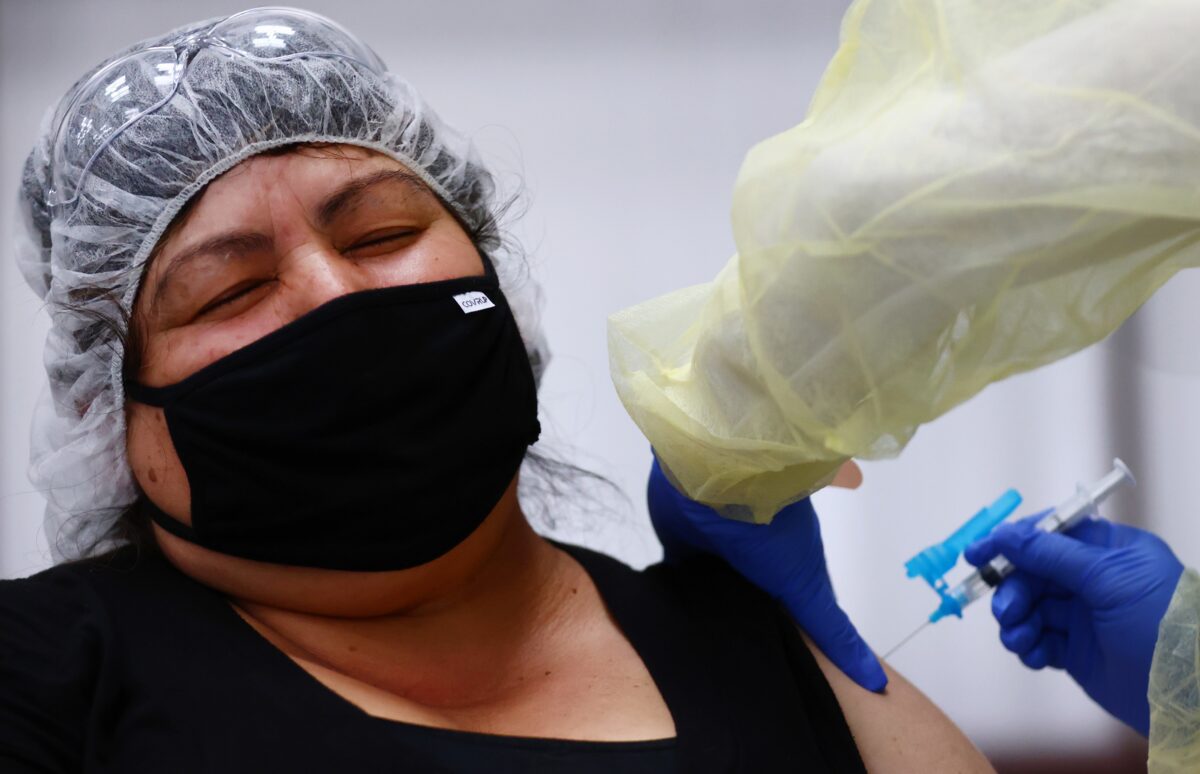 Zients noted that during one recent week, Johnson & Johnson delivered some 11 million doses.
"This past week, it was closer to—I think it was just under 2 million doses. So that's the decrease that you talked about and that's the fluctuation that we expect until they are able to get through the FDA process and open the additional plant. So we do expect, week to week, lower levels until the plant is approved by the FDA, and those conversations are between J&J and the FDA," he added.
White House press secretary Jen Psaki said in a separate briefing on Friday that the administration "always expected" that there would be a fluctuation in vaccine production and deferred most questioning to the FDA, which did not respond to a request for comment.
"Our role here is to take steps we can from the federal government along the way to help ensure that we are getting as much J&J supply and doses out to states, out to the American people, so that it can contribute to our recovery from the pandemic," she told reporters in Washington.
Once the FDA clears the plant, Johnson & Johnson projects being able to deliver 8 million vaccines a week.
The manufacturing issue is not related to the reports of blood clots forming in a small number of Americans after getting the Johnson & Johnson shot. European regulators are probing the issue. The FDA said it was aware of the reports and is still investigating them.
Some 178 million COVID-19 vaccines have been administered in the United States as of April 9, including 5.3 million Johnson & Johnson doses.
The company's vaccine is a single-shot version. The other two that have been authorized by regulators in the United States require two doses.