Secretary of Homeland Security (DHS) Alejandro Mayorkas said Sunday that migrants should not come to the Southern Border, although he placed the blame for the current influx of illegal immigration on the prior administration.
"Why is it especially challenging and difficult now, because the entire system under United States law that has been in place throughout administrations of both parties was dismantled in its entirety by the Trump administration," he told ABC News on Sunday morning. "So we are rebuilding the system as we address the needs of vulnerable children who arrive at our borders."
Mayorkas, in echoing comments made by other administration officials including President Joe Biden, said the border is not open.
"Now is not the time to come," Mayorkas stressed. "Do not come. This journey is dangerous. We are building safe, orderly, and humane ways to address the needs of vulnerable children, do not come."
Republicans and some Democrats have faulted the Biden administration over its messaging to would-be illegal immigrants, saying White House officials have sent mixed signals. While some like Mayorkas have said they shouldn't come, they have also suggested that a system is being constructed to house them or unaccompanied children who unlawfully cross the border.
Rep. Jim Jordan (R-Ohio) told Newsmax TV that Mayorkas's and Biden's message to "don't come" is too little, too late.
"When you tell basically everyone you're going to roll out the red carpet, and then people come and start walking down the red carpet—I forget who used that metaphor but I think it's appropriate—when that happens and now you say what he said then last night, again, I think it's not much and it's way too late," he said.
"This is a crisis they created," Jordan added. "This is their policy. I don't think it should surprise anyone. This is in essence what they wanted. I think the real irony is … we have a wall around the Capitol to protect the politicians but we can't control the border to protect the country."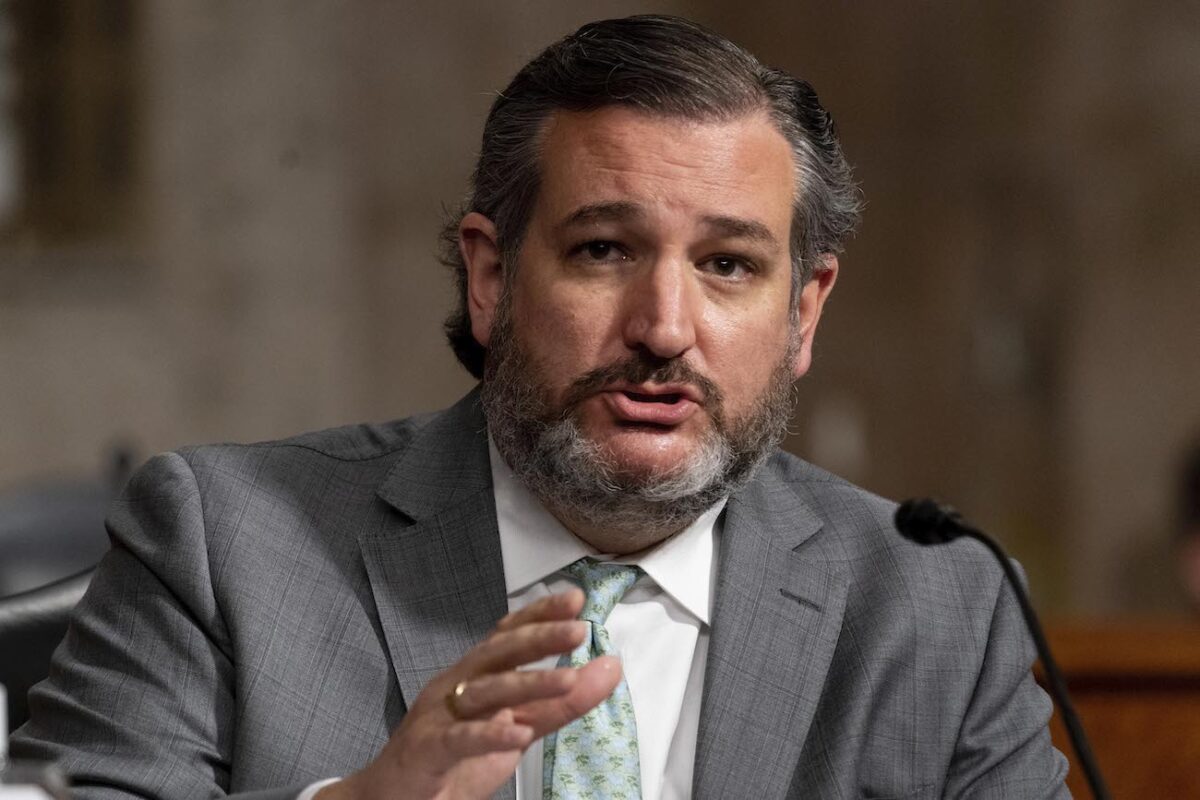 Sen. Ted Cruz (R-Texas) last week, in a statement, said Biden's administration's policies are the reason why there is a surge in illegal immigration.
The White House's "halt in deportations, mass amnesty, and health care benefits for illegal immigrants, signaling to future illegal immigrants that if he became president the border would be wide open," he remarked. Cruz then added, "And as a result, people came."
Trump-era Customs and Border Protection (CBP) chief Mark Morgan, in an opinion article, wrote that Mayorkas has not taken "responsibility for the administration's part in creating the crisis, he misdirects, spins and lies to the very men and women he's putting in harm's way as they navigate the unmitigated disaster this White House has allowed through its ideological hubris."
"It's painfully obvious the secretary is looking to deflect blame when he opines about the perceived failings of the previous administration, rewrites history and inserts his own facts. What he doesn't say is how exhaustive were the briefings provided to the Biden transition team concerning the state of the border, including the effectiveness of the network tools and policies in place to address the illegal migration crisis we saw in 2019," he wrote.
The DHS, meanwhile, has received criticism for not allowing journalists to travel with Mayorkas and other officials to the border.
Photojournalist John Moore blasted the Biden administration over the weekend, saying he and other media workers have been provided "zero access" to CBP operations at the border.
"I respectfully ask US Customs and Border Protection to stop blocking media access to their border operations," Moore tweeted Friday. "I have photographed CBP under Bush, Obama and Trump but now – zero access is granted to media. These long lens images taken from the Mexican side."
Moore noted that there is no precedent for what the administration is doing.
"There's no modern precedent for a full physical ban on media access to CBP border operations," Moore added on Twitter. "To those who might say, cut them some slack—they are dealing with a situation, I'd say that showing the US response to the current immigrant surge is exactly the media's role."