One of Georgia's two U.S. senators on Friday said he respected Major League Baseball's (MLB) decision to move its all-star game and draft from the state.
"Businesses and organizations have great power in their voices and ability to push for change, and I respect the decision of the players to speak out against this unjust law," Sen. Raphael Warnock (D-Ga.), a first-term lawmaker who was won a runoff election in January, said in a statement.
"It is not the people of Georgia or the workers of Georgia who crafted this law, it is politicians seeking to retain power at the expense of Georgians' voices, today's decision by MLB is the unfortunate consequence of these politicians' actions," he added.
MLB Commissioner Robert Manfred Jr. announced earlier Friday that the league would move its all star game from Atlanta as a punitive measure after legislators in Georgia passed an election reform bill (pdf), which Gov. Brian Kemp signed into law.
"Over the last week, we have engaged in thoughtful conversations with Clubs, former and current players, the Players Association, and The Players Alliance, among others, to listen to their views. I have decided that the best way to demonstrate our values as a sport is by relocating this year's All-Star Game and MLB Draft," Manfred said.
Proponents of the new law say it strengthens election security to make it "easy to vote and hard to cheat" through provisions such as adding to the rules surrounding the use of drop boxes, or receptacles where voters can drop absentee ballots into.
Critics allege the bill amounts to voter suppression by adding burdens on people attempting to vote.
President Joe Biden threw his support behind the campaign to convince the MLB to move the game from Georgia. However, Sen. Jon Ossoff (D-Ga.), the state's other U.S. senator, said he opposed moving the game.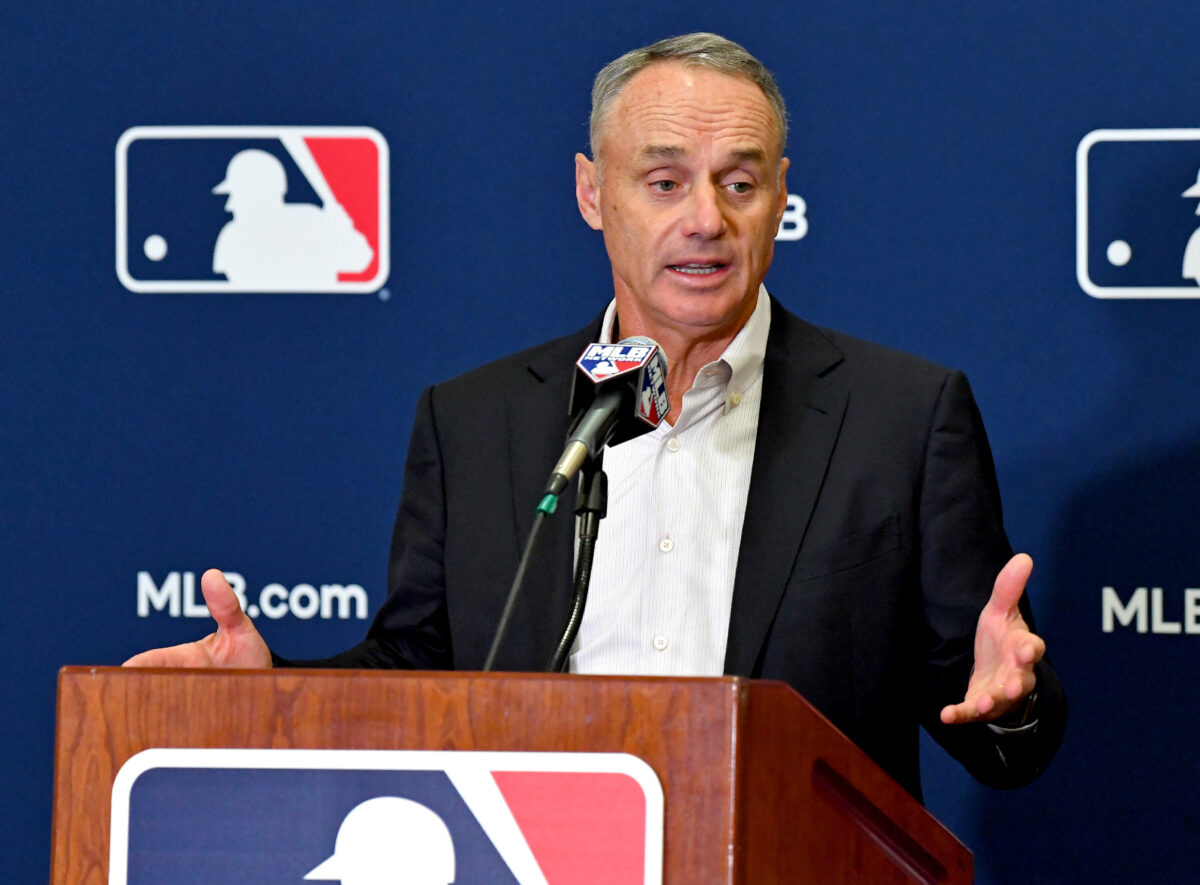 "I absolutely oppose and reject any notion of boycotting Georgia. Georgia welcomes business, investment, jobs, opportunity, and events," Ossoff said in an emailed statement to The Epoch Times before the MLB's decision.
Moving the game could cost Atlanta as much as $190 million in revenue, according to an earlier appraisal from the finance director for Cobb County.
Georgia Republicans condemned the MLB's action.
"From their offices in New York, a place with some of the most restrictive absentee and early voting ballot laws in the country, Major League Baseball has announced that they are moving the upcoming All-Star Game to another location to be determined," Georgia GOP Chairman David Shafer said in a statement. "
"New York has half as many early voting days as Georgia and prohibits 'no excuse' absentee voting. This decision by Major League Baseball is uninformed, hypocritical and pandering."
The state's Democrat party took a similar line as Warnock, saying Kemp and state Republicans "decision to rush through an unjust law to suppress the voices of voters led to this."
The Atlanta Braves, the city's MLB team, added that moving the game "was neither our decision, nor our commendation."
"Unfortunately, businesses, employees, and fans in Georgia are the victims of this decision," the team added.