Georgia's controversial elections law has been hit with yet another lawsuit, with voting rights groups on Sunday filing a suit claiming racial discrimination.
The lawsuit (pdf) was filed on behalf of a coalition of groups including the League of Women Voters of Georgia and the Georgia State Conference of the NAACP, against Georgia Secretary of State Brad Raffensperger and other officials.
The legal action takes aim at SB 202, or the Election Integrity Act of 2021 (pdf), which cleared both state legislative chambers with no Democrat backing, and was signed into law by Georgia Gov. Brian Kemp on Thursday—drawing praise from backers of elections integrity measures and protests from those who claim the bill amounts to voter suppression.
Democratic state Rep. Park Cannon was arrested by Capitol police amid a protest after knocking on the door of the governor's office while he was signing the bill.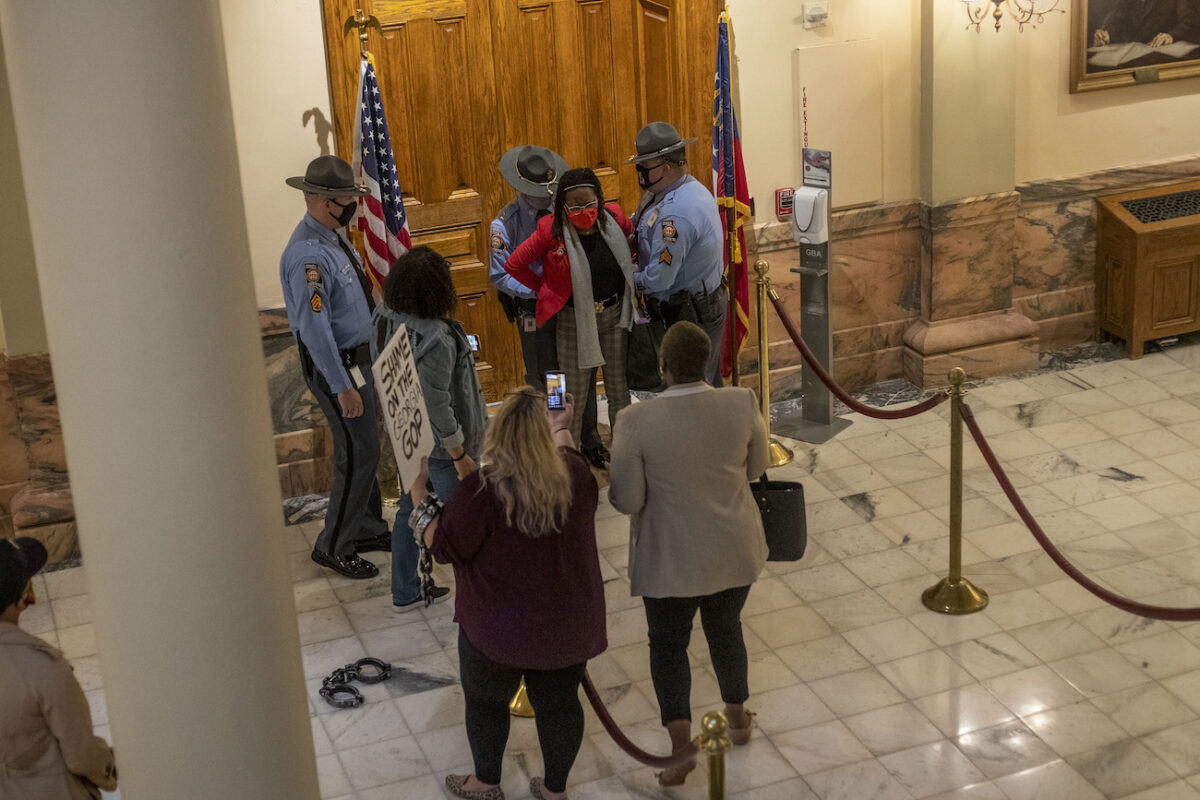 "SB 202 is the culmination of a concerted effort to suppress the participation of Black voters and other voters of color by the Republican State Senate, State House, and Governor," the plaintiffs claim in the suit.
The voting groups allege that the bill is a Republican voter suppression measure meant as a bulwark against demographic changes that favor Democratic candidates.
"Unable to stem the tide of these demographic changes or change the voting patterns of voters of color, these officials have resorted to attempting to suppress the vote of Black voters and other voters of color in order to maintain the tenuous hold that the Republican Party has in Georgia," the plaintiffs allege. "In other words, these officials are using racial discrimination as a means of achieving a partisan end. These efforts constitute intentional discrimination in violation of the Constitution and Section 2 of the Voting Rights Act."
Separately, Raffensperger was sued over the bill on March 25, with plaintiffs that include The New Georgia Project and Black Voters Matter Fund, alleging in court filings (pdf) that the bill puts "unjustifiable burdens disproportionately on the State's minority, young, poor, and disabled citizens."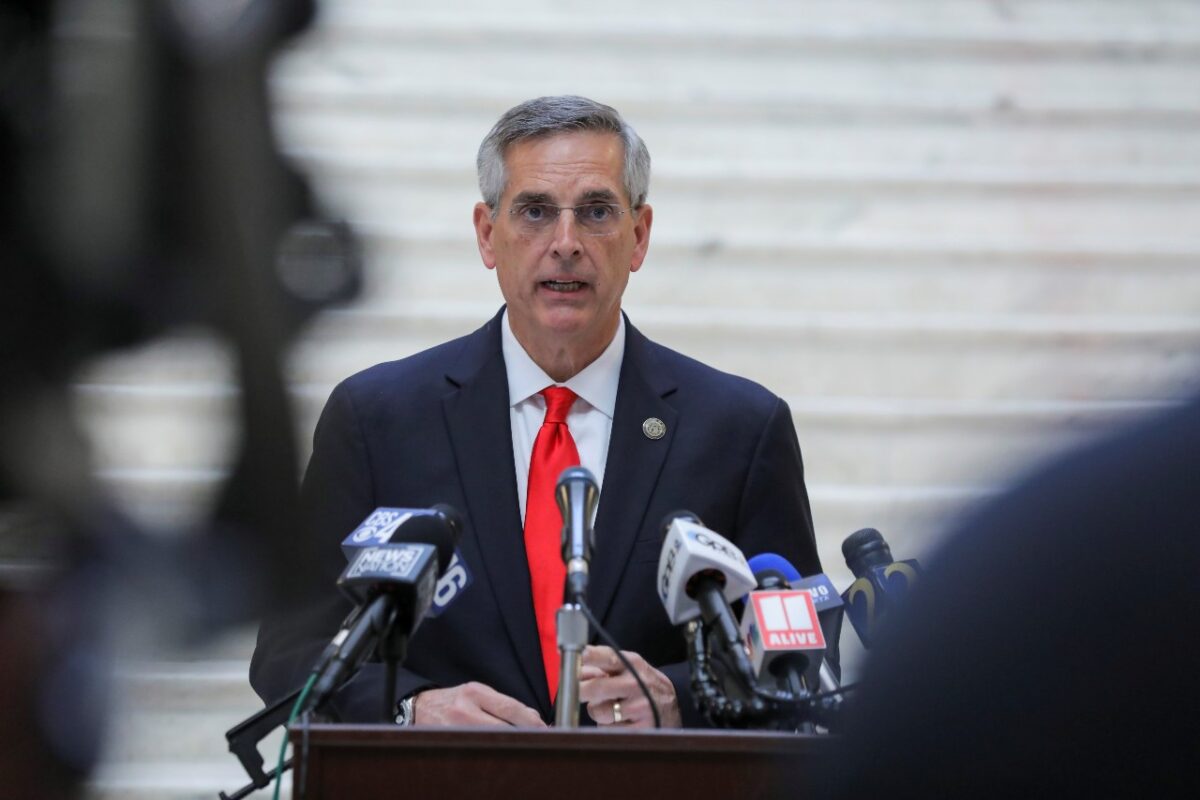 Republicans have framed the election reform measures as necessary improvements to shore up integrity and build confidence in the state's elections. The reforms include requiring photo or state-approved identification to vote absentee by mail. They also mandate that secure drop boxes be placed inside early voting locations, with constant surveillance, and the law expands early voting across the state to address a key Democrat concern. The bill also shortens the election cycle for runoffs to four weeks from nine and requires a minimum of one week of early voting before Election Day.
Raffensperger responded to the criticism, saying, "There's no rational argument against requiring state ID—provided for free to those who don't have a driver's license—for absentee ballots," according to a statement sent to media outlets.
The Secretary of State dismissed voter suppression arguments, saying he implemented a version of the identification requirement during the November 2020 election, and that all absentee ballot requests that came through the state website were cross-referenced with a driver's license database or another record.
"The left said that photo ID for in-person voting would suppress votes. It didn't. Registration and turnout soared, hitting new records with each election cycle. Their cataclysmic predictions about the effects of this law are simply baseless. The next election will prove that, but I won't hold my breath waiting for the left and the media to admit they were wrong," he said.
President Joe Biden has criticized SB 202 as "a blatant attack on the Constitution and good conscience."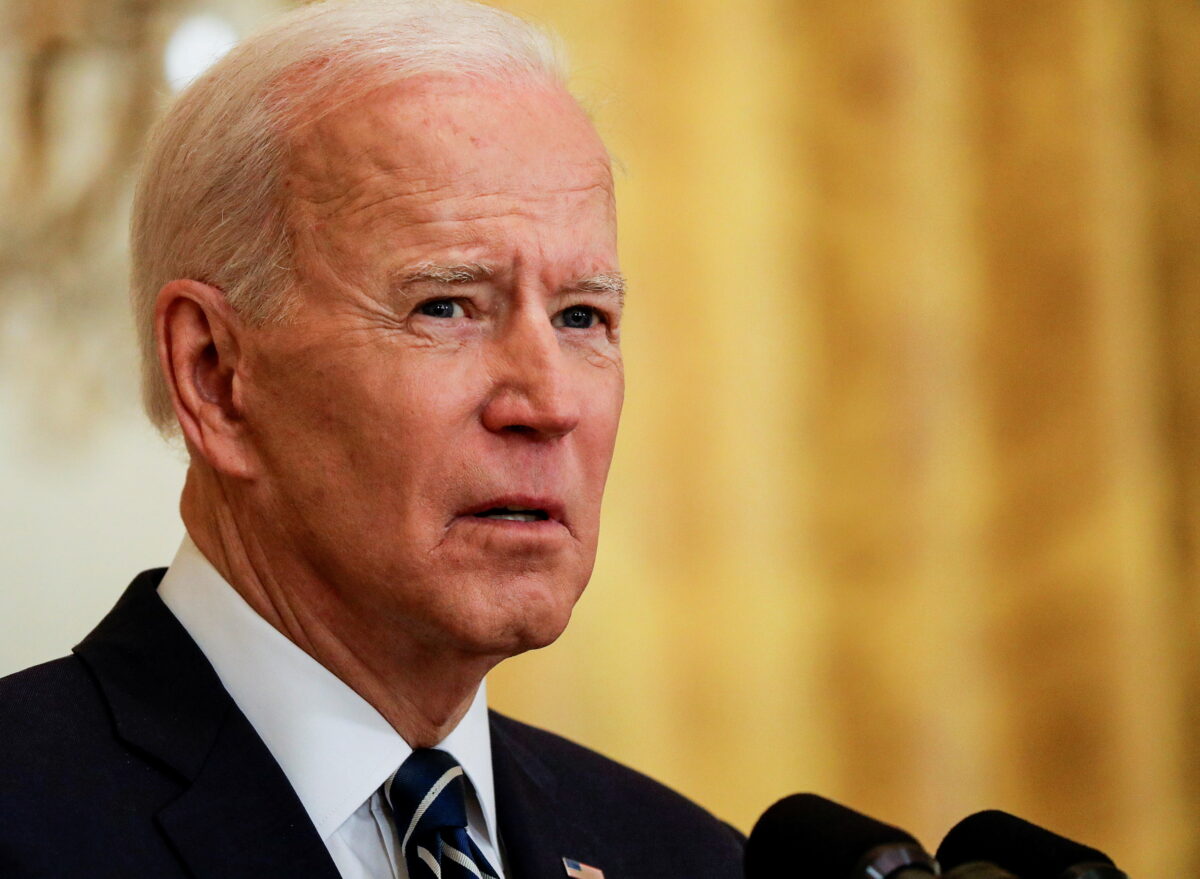 "It adds rigid restrictions on casting absentee ballots that will effectively deny the right to vote to countless voters," Biden said on March 26, during his first solo press conference. "And it makes it a crime to provide water to voters while they wait in line—lines Republican officials themselves have created by reducing the number of polling sites across the state, disproportionately in Black neighborhoods."
He labeled the law as a "Jim Crow in the 21st century," referring to Jim Crow laws that enforced racial segregation in the south.
"It must end. We have a moral and constitutional obligation to act," Biden said. "What I'm worried about is how un-American this whole initiative is. It's sick, it's sick."
Kemp rejected Biden's characterization of the law, arguing that it seeks to improve the integrity of elections in the Peach State.
"It is obvious that neither President Biden nor his handlers have actually read SB 202, which I signed into law yesterday," Kemp said in a statement emailed to The Epoch Times. "This bill expands voting access, streamlines vote-counting procedures, and ensures election integrity."
The Biden administration is currently looking at pathways to address its concerns about the new law. Biden told reporters on March 26 that the Justice Department and his administration are "taking a look" at the legislation.
"We're working on that right now. We don't know quite exactly what we can do at this point. The Justice Department's taking a look as well," Biden said.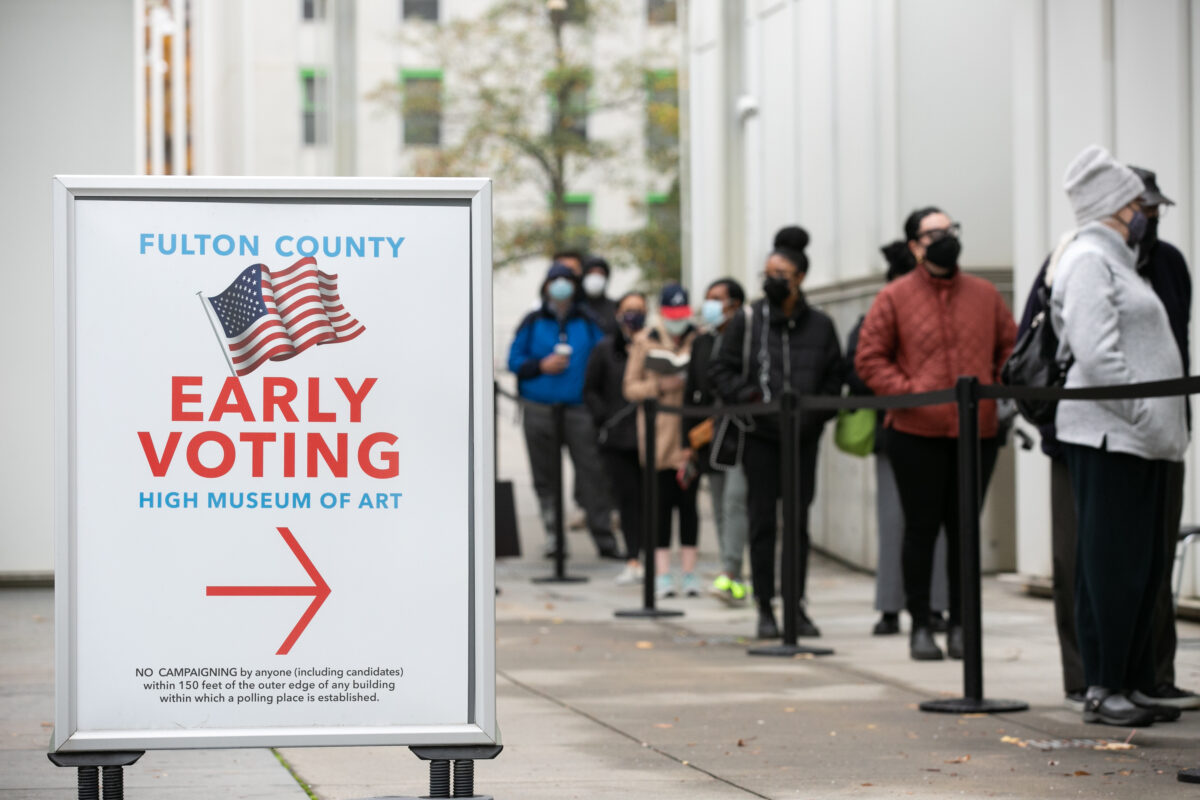 The groups filing the lawsuits have taken issue with a number of measures in SB 202, arguing that identification requirements for absentee voting are "unnecessary and burdensome," and that placing absentee drop boxes inside early voting locations would "unduly restrict" voting. They also argue that prohibiting the state from distributing unsolicited absentee ballot applications and prohibiting third parties from collecting absentee ballot applications—which Republicans say could result in ballot harvesting—represents voter suppression.
Former President Donald Trump praised the passage of the Georgia law.
"Congratulations to Georgia and the Georgia State Legislature on changing their voter Rules and Regulations. They learned from the travesty of the 2020 Presidential Election, which can never be allowed to happen again. Too bad these changes could not have been done sooner!" Trump said in a statement released via his Save America political action committee.
Raffensperger's press office didn't respond to a request by The Epoch Times for comment on the lawsuit.
Isabel van Brugen, Janita Kan, and Mark Tapscott contributed to this report.