The CEO of the U.S. Agency for Global Media (USAGM), Michael Pack, said Voice of America (VOA) and it's sister media are working hard to provide unbiased news in the current polarized world.
"Because the rest of the media has become very polarized—they're on one side or the other—there isn't a lot of objective, unbiased news. But on the other hand, it's very hard for my agency to fulfill its goal." Pack told The Epoch Times' "American Thought Leaders" on Dec. 3.
"It's part of the media environment, it shares the partisan-ness of the media, currently, so I've learned from my six months here, that it's very hard to get an organization to deliver objective balanced news." Pack added.
Pack was appointed CEO of the government agency by President Donald Trump six months ago to correct its media's gradual departure from its mission.
Pack said USAGM's mission is to promote American ideas and values such as democracy and freedom around the world in an objective way, to explain and introduce American values and institutions to the world, and to "present the administration's viewpoint along with criticism of it."
Since taking the position, Pack said the agency found some "egregious examples about mismanagement and bias." One recent example was during the election.
"It was really an ad for [Democratic presidential candidate Joe] Biden," Pack said after showing a news clip to host Jan Jekielek. "As you can see, he's the only one talking, there is no one interviewed from the Trump campaign, and it's really an appeal to Muslims in Michigan to vote for candidate Biden. In fact, most of it comes from the Biden ad, and then it's labeled VOA. It even says that Muslims in Michigan are enough to turn the state for Biden."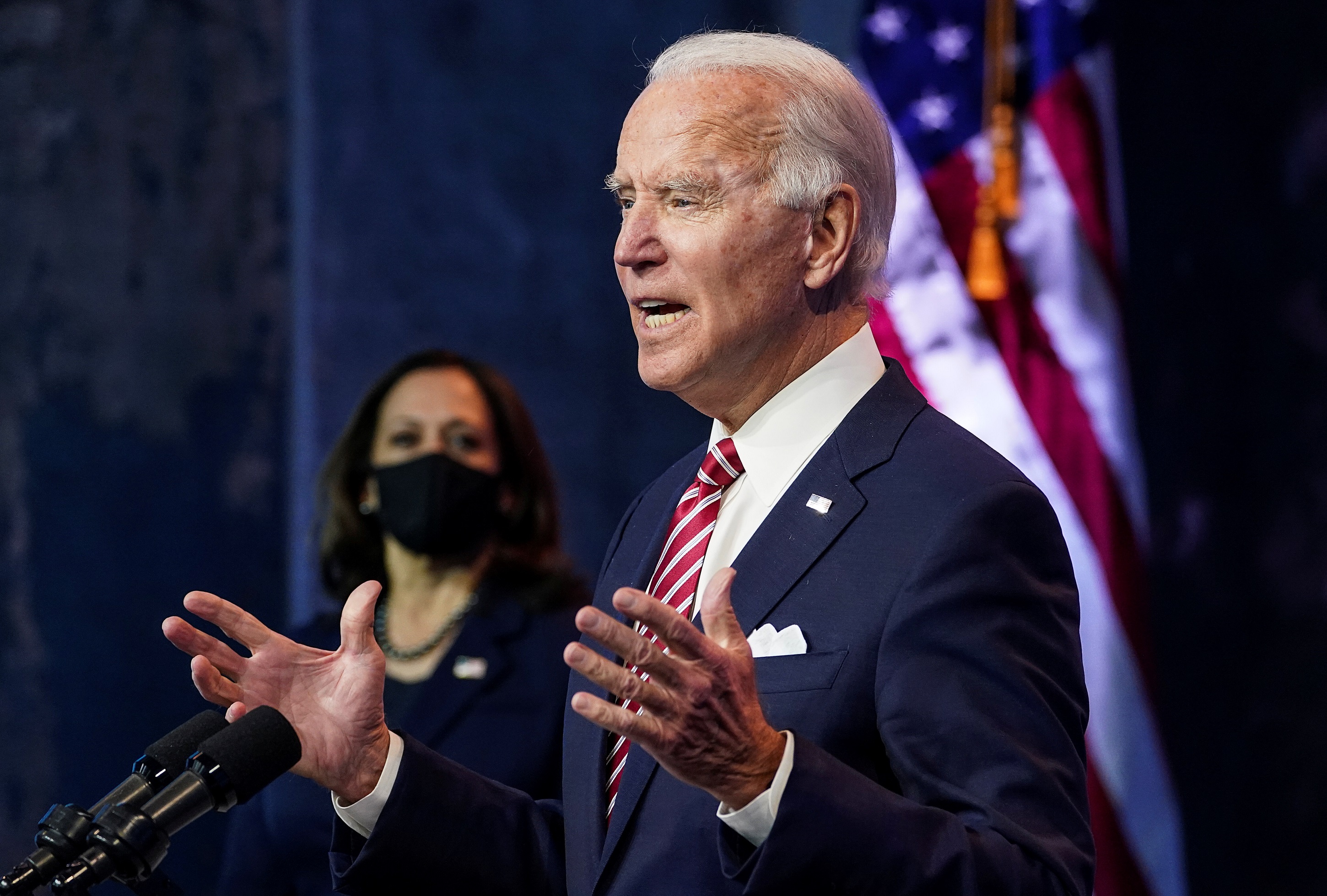 As soon as it was discovered, Pack asked for the program to be taken down from all sites.
"I think it's completely inappropriate. It violates the VOA charter, it may violate the Hatch Act that doesn't allow government employees to campaign for a candidate, especially on their work time. And it may violate the Smith-Mundt Act that prohibits my organizations from broadcasting directly to the American people and targeting them." Pack said.
Pack said he dealt with the issue in HR and even at the legal level, but that it was not easy.
"We were enmeshed in controversy immediately," he said. "We were deemed to be interfering with our journalists independence, we were deemed to be interfering with their right to discipline their employees, we had no right to try to correct it. So there was a vast outcry. You'd expect maybe if you were an objective viewer that people would be happy to have this obvious problem corrected. But but it really wasn't."
Another case Pack mentioned was a piece about Black Lives Matter that had interviews with people who were very enthusiastic about the organization, but contained no criticism, nothing on its controversies, nor any information about its origins.
USAGM governs all U.S. international broadcasting of VOA, Radio Free Europe, Radio Liberty, Radio Free Asia, Middle East broadcasting and the Office of Cuba broadcasting, with a combined audience of over 350 million a week.
Pack said that it's very hard to be unbiased, because the people in his organization look to The New York Times, The Washington Post, CNN, or Fox News. "They're inspired to be like people who, in my mind, have a bias," he said.
He said the issue is more serious in an environment where the United States is facing challenges on many fronts from China.
"If we don't have a self-confident, objective, optimistic, forward-looking attitude about our country, you know, and China does, we will be at a severe disadvantage in the war of ideas that is ongoing," he urged.