The Trump administration on Monday imposed sanctions on its NATO ally Turkey over its purchase of a Russian missile defense system.
The sanctions were imposed in response to a significant procurement of Russian S-400 surface-to-air missile systems and "include a ban on all U.S. export licenses and authorizations to SSB," U.S. State Secretary Mike Pompeo said in a statement. SSB, or the Presidency of Defense Industries, is a Turkish government institution.
The sanctions include an asset freeze and visa restrictions on Dr. Ismail Demir, SSB's president, and other SSB officers, the statement said.
The Trump administration has warned Turkey several times before that the acquisition of Russia's "S-400 system would endanger the security of U.S. military technology and personnel and provide substantial funds to Russia's defense sector, as well as Russian access to the Turkish armed forces and defense industry," Pompeo said in the statement.
Turkey was offered "NATO-interoperable systems" as an alternative to meet its defense requirements but decided to proceed with the purchase, Pompeo said, adding that "this decision resulted in Turkey's suspension and pending removal from the global F-35 Joint Strike Fighter partnership."
Deputy Assistant Secretary for European Affairs Matthew Palmer said at a press briefing that the United States offered the Turkish government "the sale of U.S. Patriot missiles" on multiple occasions.
However, Turkey went ahead and signed a $2.5 billion contract with a Russian supplier of S-400, took delivery of the system, and has worked toward implementing the technology, Palmer said.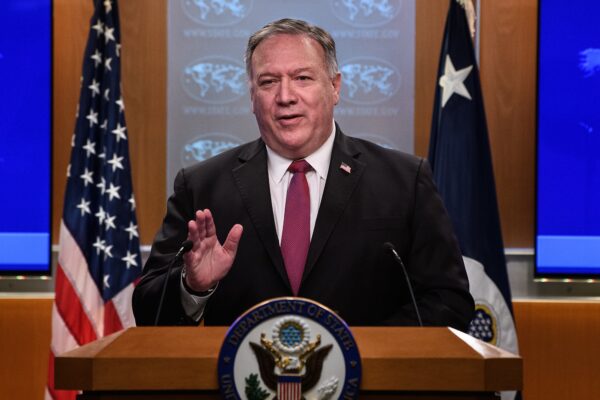 Pompeo urged Turkey in the statement to immediately resolve the S-400 problem in coordination with the United States.
"Turkey is a valued ally and an important regional security partner for the United States, and we seek to continue our decades-long history of productive defense-sector cooperation," Pompeo said.
"We continue to value Turkey's contributions to NATO, including its leadership as a framework nation in the NATO Resolute Support Mission in Afghanistan, and as one of the largest troop contributors to NATO Kosovo's force," Palmer said at the press briefing, adding that the procurement of S-400 is against the commitment to reduce dependence on Russian equipment made by NATO Allies during a 2016 summit.
The sanctions "are not intended to undermine the military capabilities or combat readiness of Turkey or any other U.S. ally or partner, but rather to impose costs on Russia in response to its wide range of malign activities," a State Department spokesperson said in a statement.
Russia uses profits from foreign arms sale to "to pay for the weapons with which it postures against the United States and our allies, and with which it can support malign activities in occupied portions of Ukraine and Georgia, for instance in Moscow's atrocity-committing client state of Syria and elsewhere," Assistant State Secretary for International Security and Nonproliferation Dr. Christopher Ford said at the press briefing.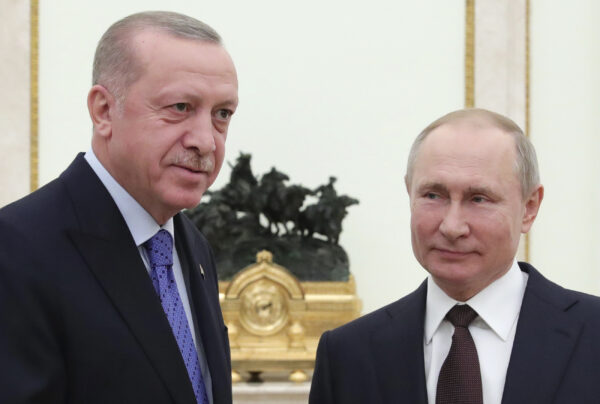 "Turkey is more at odds with Russia than it is seeking to cooperate with Russia" and this is true in relation to the conflicts in Libya, Syria, and in the Caucasus, Palmer said.
The sanctions, which were required under a 2017 U.S. law, aimed at pushing back on Russia if the administration deemed there was a significant cause.
Turkey's foreign ministry said in a statement that it "condemns and rejects" the U.S. sanctions, saying that the "conditions which compelled Turkey to acquire S-400 systems are well known" and the acquisition will not jeopardize NATO systems.
"Turkey will take the necessary steps against this decision, which will negatively affect our relations and will retaliate in a manner and timing it deems appropriate," the statement said.
Ankara urged the United States to "reconsider this unfair decision" and emphasized that it was ready "to address this issue through dialogue and diplomacy in conformity with the spirit of alliance."
Russian Foreign Minister Sergey Lavrov, meanwhile, said the sanctions were evidence of American "arrogance" and would hurt U.S. standing internationally.
Turkey tested the missile defense system in October for the first time, drawing condemnation from every top NATO official, the Pentagon, and U.S. lawmakers.
Sen. Jim Risch (R-Idaho), chairman of the Senate Foreign Relations Committee, said in a statement at the time that "U.S. law requires sanctions against countries that continue to deepen their defense relationship with Russia, and the administration should send a strong signal that Turkey must divest its S-400s."
Sen. Bob Menendez (D-N.J.), Ranking Member of the Senate Foreign Relations Committee, said in a statement, "Turkey must be sanctioned immediately for its purchase and use of [S-400] system."
The Associated Press contributed to this report.