The United States on Wednesday said it has imposed sanctions on several companies that have been involved in the export of Iranian petrochemical products, accusing them of financing Iran's Islamic Revolutionary Guard Corps-Qods Force and its terrorist proxies.
The U.S. Department of Treasury said in a press release it clamped down on United Arab Emirates-based companies Alpha Tech Trading FZE and Petroliance Trading FZE; and Chinese-based companies Donghai International Ship Management Ltd and Petrochem South East Ltd.
"These China- and United Arab Emirates-based companies have provided [Triliance Petrochemical Co. Ltd. (Triliance)] with critical shipping services or conducted financial transactions on behalf of the company, enabling Triliance to continue brokering and moving Iranian petrochemical exports," the department said in a Dec. 16 release.
"Iranian petrochemical sales are an important revenue source for the Iranian regime, generating wealth for its corrupt leaders and financing a range of nefarious activities, including the proliferation of weapons of mass destruction and their means of delivery, support for foreign terrorist groups, and a variety of human rights abuses, at home and abroad," it continues.
In January 2020, the U.S. Treasury's Office of Foreign Assets Control (OFAC) sanctioned Triliance and three other petrochemical and petroleum companies for trading hundreds of millions of dollars worth of Iranian petroleum and petrochemicals, providing concealed support to Iran amid tensions between the two nations.
The department added that these entities are major sources of revenue for the Iranian regime, funding its "malign activities" throughout the Middle East.
"Iran's petrochemical and petroleum sectors are primary sources of funding for the Iranian regime's global terrorist activities and enable its persistent use of violence against its own people," Treasury Secretary Steven Mnuchin said in the release.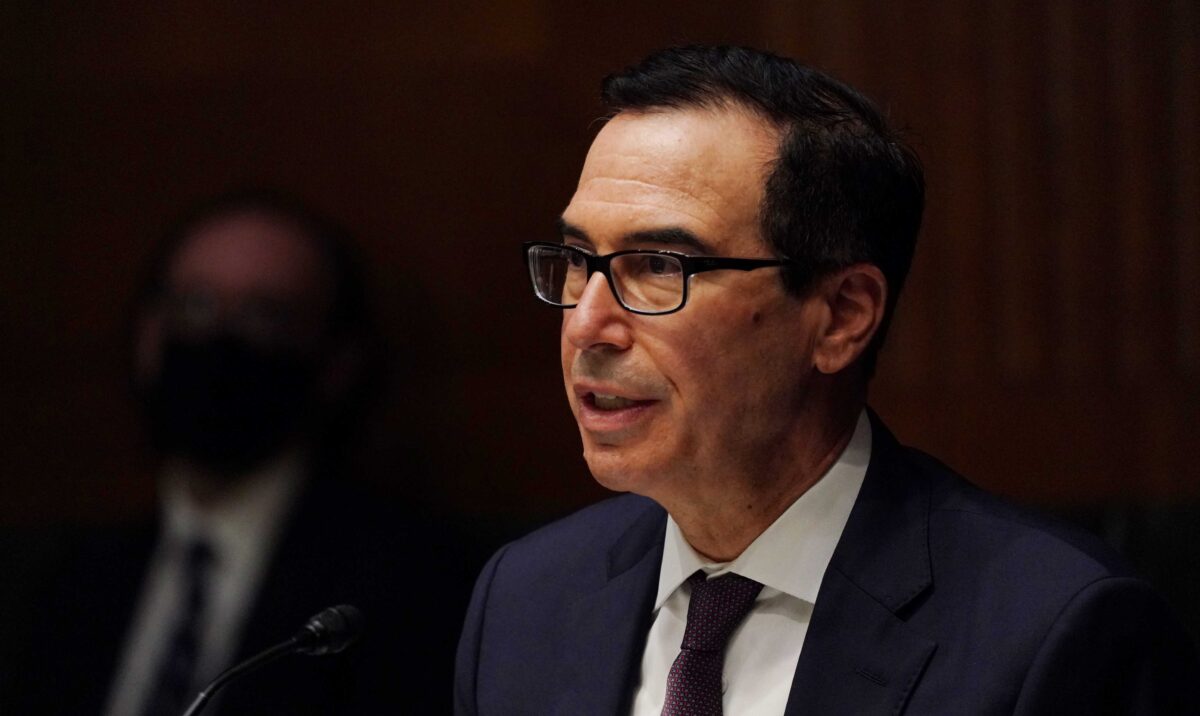 The sanctions would block all assets held by the companies that fall under U.S. jurisdiction, generally bar U.S. companies and individuals from dealing with them, and potentially subject non-U.S. financial institutions that knowingly facilitate "significant transactions" for them to U.S. sanctions.
The announcements are the latest step in the U.S. "maximum pressure" campaign designed to squeeze the Iranian economy to try to force Iran to accept greater constraints on its nuclear program, regional activities, and pursuit of ballistic missiles.
Meanwhile, also targeted by the U.S. Department of State was Vietnamese-based company, Gas and Chemicals Transportation Corporation, over its connection with significant transactions for the transport of petroleum products from on or after Nov. 5, 2018, according to the statement.
Vietnam said on Thursday it regretted the U.S. decision to sanction the company and hoped that the United States would remove the sanctions, Reuters reported.
"Trade relations between Vietnam and Iran are strictly civilian and involve goods that would serve the essential needs of people and are not in contrary to the resolutions of the UN," Foreign Ministry spokeswoman Le Thi Thu Hang said during a daily briefing.
Epoch Times reporter Isabel van Brugen and Reuters contributed to this report.
From NTD News