President Donald Trump alleged Sunday that "we're getting close and closer," in reference to his ongoing challenges to election results in key battleground states.
"We're getting closer and closer. And I hope you let everybody know we're actually very close," Trump said on WABC radio.
"The fake news will not tell you that. They don't want to talk about it. They're trying to suppress it. We don't have freedom of the press at all. It's suppressed news. It's a terrible thing that's happened in our country. It's been going on for, it started a long time ago, but it's gotten to a point, it's a terrible thing. It's not freedom of the press, and we got to bring that back, because the press is so suppressed. It's so dishonest. I don't even call it fake news anymore. I call it corrupt news," he added.
Democratic presidential nominee Joe Biden's team didn't respond to a request for comment on Trump's remarks.
Biden has declared victory in the Nov. 3 election. "Altogether, Vice President-elect [Kamala] Harris and I earned 306 electoral votes—well exceeding the 270 electoral votes needed to secure victory," he said on Dec. 14, after electors met in their respective states to cast votes.
But Trump, his campaign, and other Republicans are challenging results in states including Pennsylvania and Georgia, pointing to irregularities and possible fraud.
The Epoch Times hasn't called the race at this time.
None of the legal challenges have so far led to changes in the results, but an ongoing case in Michigan produced a report on a forensic audit of Dominion Voting Systems machines and software, concluding the infamous vote flip in the county was a result of the voting system's design.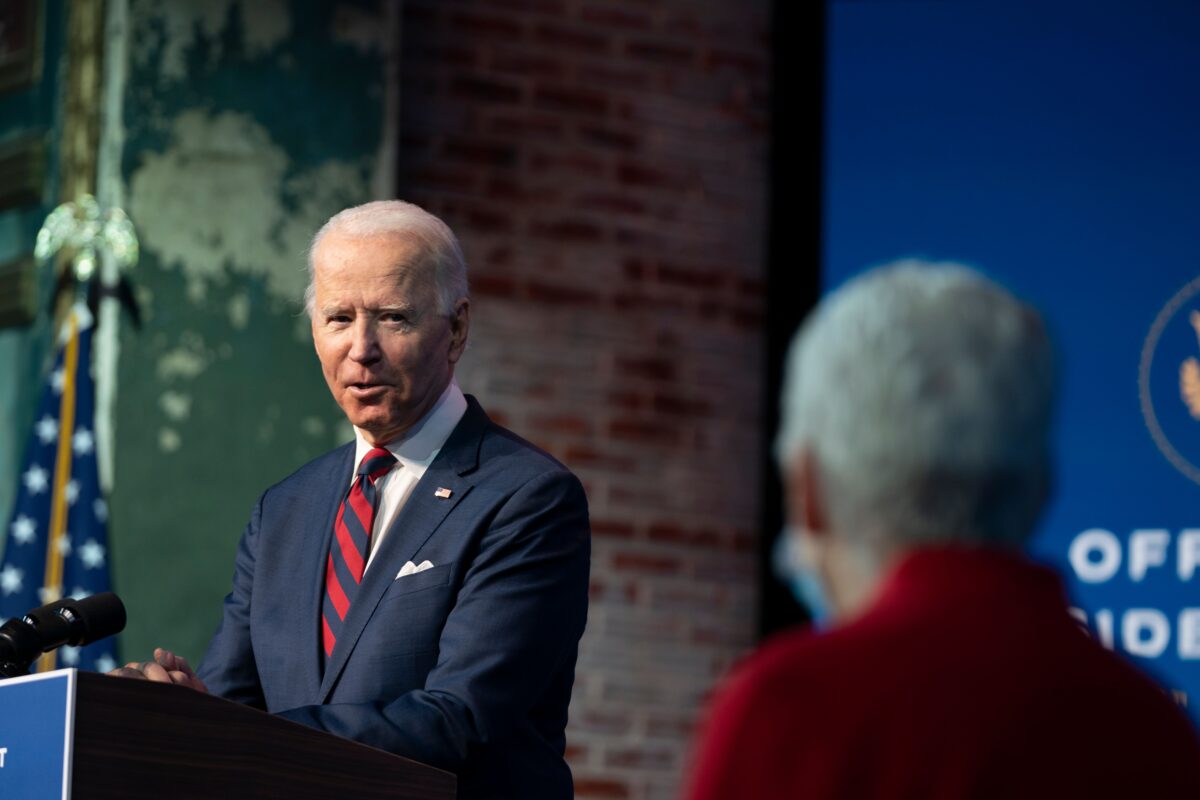 Trump sounded upbeat while calling into a radio show hosted in part by his lawyer, Rudy Giuliani, wishing the hosts a merry Christmas and saying his team and other people "have uncovered voter fraud, the greatest voter fraud in history."
"It's the most corrupt election this country has ever had by far," he said.
Giuliani over the weekend challenged states to let him and others examine voting machines. If they did so, he said, they would be able to prove fraud.
"The machines, number one, and every machine we've looked at, you know what the results there have been," Trump said.
"The machines and also the signature verifications. Let us see the signatures in Fulton County in Georgia, and a couple of other places, let us see the signatures, you'll find that hundreds of thousands of signatures either don't exist or were fraudulently written."
Asked to respond, a Fulton County spokeswoman told The Epoch Times via email, "That is false."
Georgia is launching a statewide effort to match signatures on Monday, but Trump said they're not going to do it properly.
"They're not starting them in the right location. They're starting them in areas which are not very troubled, and will still find a lot, even though those areas, but they should let us do signature counts in the proper locations. And you will see hundreds of thousands of fraudulent signatures, or signatures that don't even exist," he said.