President Donald Trump on Saturday suggested Attorney General William Barr should have disclosed before the presidential election that Democratic presidential nominee Joe Biden's son was under investigation by federal authorities.
"Why didn't Bill Barr reveal the truth to the public, before the Election, about Hunter Biden. Joe was lying on the debate stage that nothing was wrong, or going on – Press confirmed. Big disadvantage for Republicans at the polls!" Trump wrote in a tweet.
Hunter Biden, 50, said this week that he learned he was under investigation by the U.S. Attorney's Office in Delaware. He said the probe was over his "tax affairs."
His father's team said the elder Biden "is deeply proud of his son, who has fought through difficult challenges, including the vicious personal attacks of recent months, only to emerge stronger."
Reportedly, the probe involves Hunter Biden's dealings with China, started in 2018, and Barr was aware of it.
A Department of Justice spokeswoman declined to answer questions about when Barr became aware of the probe and whether he took pains to ensure it wasn't made public.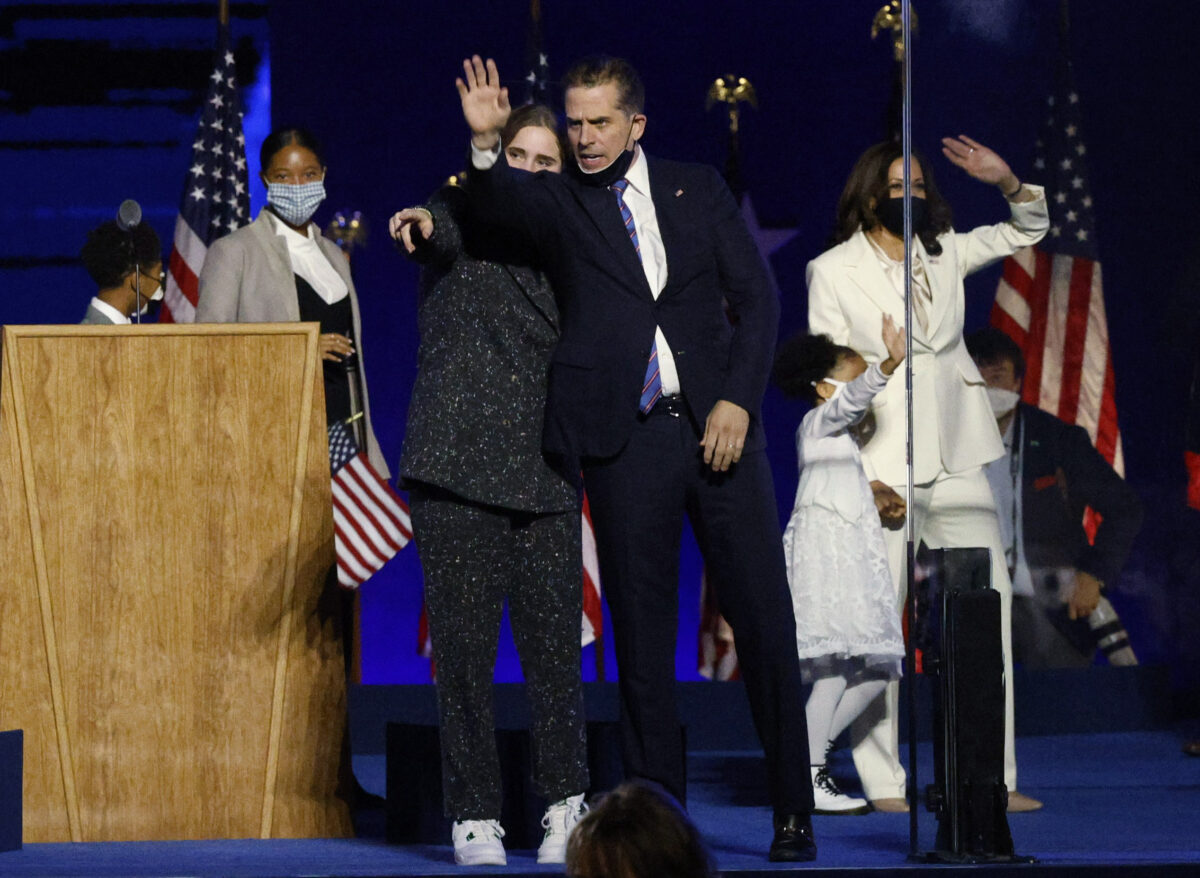 Trump has regularly criticized Barr in recent months. He said he was "very disappointed" when Barr reportedly told lawmakers the report on Crossfire Hurricane wouldn't be released before the election—it wasn't—and said Barr "can go down as the great attorney general in the history of our country, or he can go down as just an average guy."
Trump and his campaign also hit Barr when the attorney general said in early December, "To date, we have not seen fraud on a scale that could have affected a different outcome in the election."
"When he looks he'll see the kind of evidence that right now you are seeing in the Georgia Senate," Trump said, referring to hearings in the state on alleged fraud and irregularities. "He hasn't done anything yet."
Trump turned his ire on U.S. Attorney John Durham, now a special counsel, earlier this month.
"We caught Comey cold, we caught McCabe cold. We caught them all," Trump said during a White House address, referring to former FBI Director James Comey and the man who temporarily replaced him, Andrew McCabe.
"We're still waiting for a report from a man named Durham, who I have never spoken to, and I have never met. They can go after me before the election as much as they want, but unfortunately Mr. Durham didn't want to go after these people, or have anything to do with going after them before the election. So who knows if he is ever going to even do a report," the president added.
The swipe came a day after Barr revealed he'd appointed Durham as a special counsel to review the Russia-Trump counter-intelligence probe, among other matters.
Barr appointed Durham in October but kept it secret until Dec. 2.