President Donald Trump on Tuesday signed an executive order giving Americans priority access to vaccines for the CCP (Chinese Communist Party) virus, which causes COVID-19.
The order says that "we must ensure that Americans have priority access to COVID-19 vaccines developed in the United States or procured by the United States Government."
"It is the policy of the United States to ensure Americans have priority access to free, safe, and effective COVID-19 vaccines. After ensuring the ability to meet the vaccination needs of the American people, it is in the interest of the United States to facilitate international access to United States Government COVID-19 Vaccines," the order states.
The order ensures the U.S. government prioritizes distributing and administering the vaccines to American citizens before sending them to other nations, Trump said at a vaccine summit at the White House. If necessary, the president will invoke the Defense Production Act.
The Food and Drug Administration (FDA) is expected to approve Pfizer's COVID-19 vaccine as soon as this week. Approval for one created by Moderna could come as soon as Dec. 17.
The FDA announced earlier Tuesday that Pfizer's vaccine met its success criteria. The United Kingdom has already approved Pfizer's vaccine and began administering doses on Tuesday morning.
Both Pfizer and Moderna are based in the United States.
Trump called the development of vaccines "a monumental national achievement," noting that most vaccines take five years or longer to develop.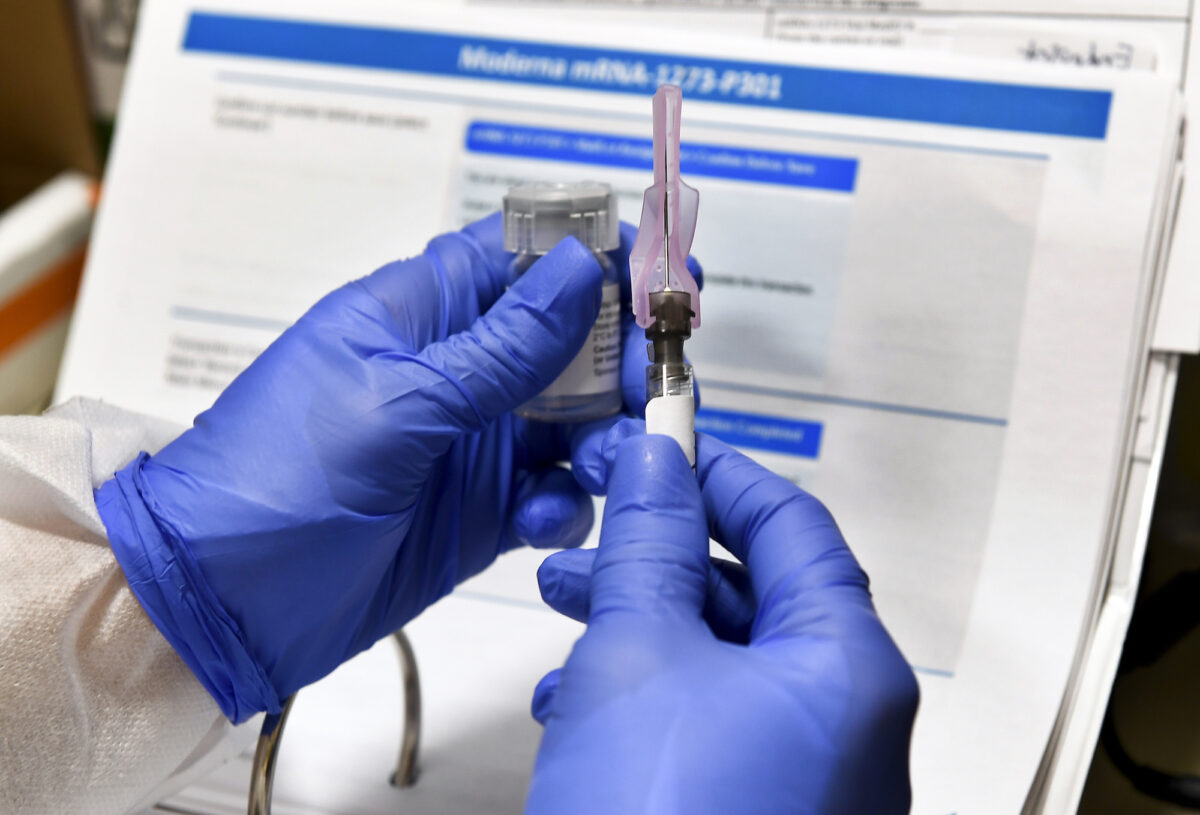 "We're just days away from authorization from the FDA—and we're pushing them hard—at which point we will immediately begin mass distribution," he said.
The White House said in a fact sheet that doses will be shipped within 48 hours of FDA emergency approval.
Through a program called Operation Warp Speed, the Trump administration provided $14 billion to speed vaccine development and kickstart manufacturing of the vaccine candidates before approval of them.
U.S. officials believe 20 million Americans will be vaccinated this month and tens of millions more early next year.
"Every American who wants the vaccine will be able to get the vaccine," Trump said.
He said the vaccines "will end the pandemic."
An advisory committee to the Centers for Disease Control and Prevention (CDC) last week recommended the first doses go to healthcare workers and residents of long-term care facilities. CDC Director Robert Redfield later accepted the recommendations.
The ultimate decision on who gets the first doses rests with governors, Trump said on Tuesday. His administration is encouraging them to prioritize seniors and people who work with seniors.