Trump legal adviser Jenna Ellis said on Monday that she thinks the Republican leadership in state legislatures has "been very disappointing."
"The leadership quite frankly has been very disappointing to say, even though they're Republicans. They're not taking this as seriously as they should," Ellis told CBN News in an interview.
"But I think as more and more evidence comes out and they also see how many of their own constituents are rightly very concerned about election integrity, they still do have the opportunity to do that and they really not only have the authority to do that but I believe that they have the duty and obligation to their constituents and to the Constitution."
Her comments come on the same day two top Republican lawmakers in the Michigan state legislature issued separate statements to affirm that they would not appoint a new slate of electors for the 2020 general election.
Michigan House Speaker Lee Chatfield, a Republican, said he was open to hearing allegations of election fraud and implementing reforms to the election procedure, however, he thinks passing a resolution to change the electors for Trump would risk the states' "norms, traditions, and institutions."
Meanwhile, state Senate Majority Leader Mike Shirkey, a Republican, said he believes that "Michigan's Democratic slate of electors should be able to proceed with their duty, free from threats of violence and intimidation."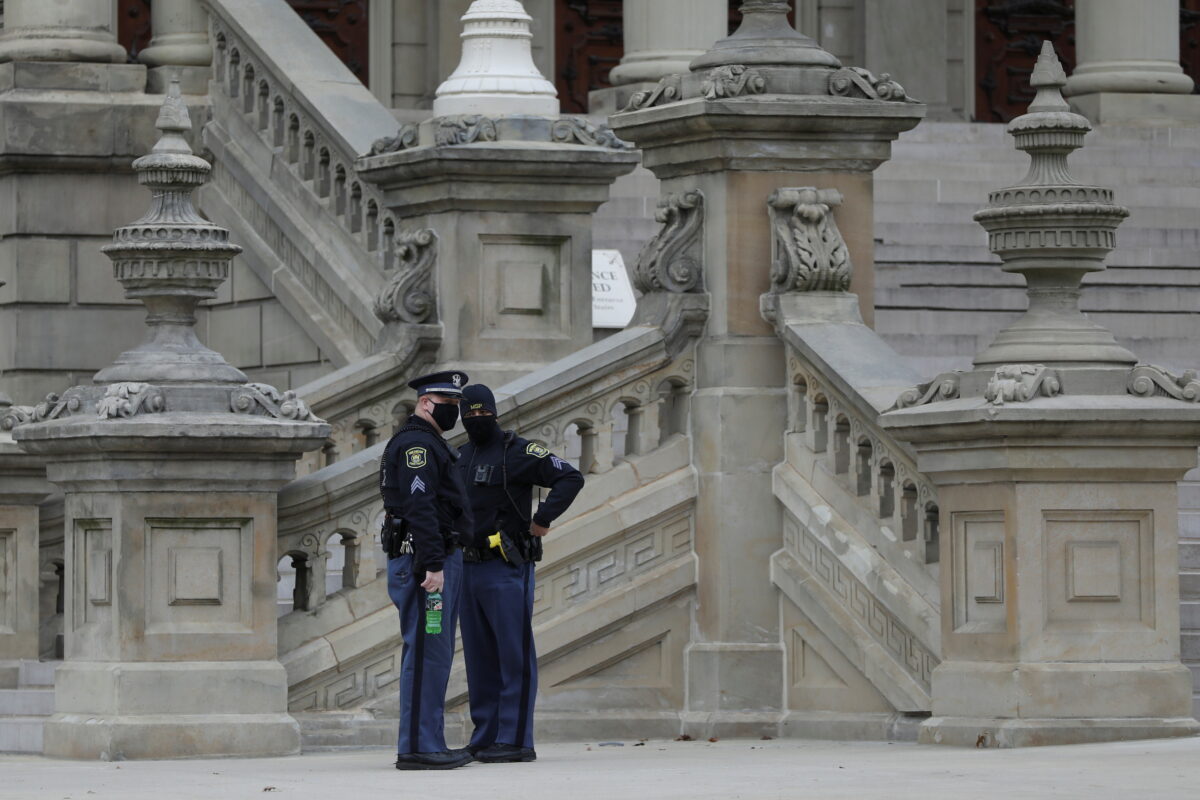 The Trump campaign still has legal challenges against the 2020 election results in multiple battleground states such as Georgia, Wisconsin, and Pennsylvania. The campaign legal team, led by former New York Mayor Rudy Giuliani, is seeking to invalidate certain ballots in multiple states until concerns over potential fraud are transparently and independently addressed.
According to witness and expert testimony, it's possible that a significant proportion of votes were cast and counted in violation of state election codes and the U.S. Constitution. Meanwhile, the lawsuits are alleging that some ballots have been cast and counted under fraudulent circumstances.
Many of these cases have been tossed out by judges for procedural reasons, such as lack of standing to bring a case; lack of jurisdiction to sue; mootness, where there is no longer a controversy between the parties; and laches, where a judge ruled there was a lack of diligence in bringing a claim.
Ellis has previously said that she believes the president still has time to challenge the election results despite the Electoral College vote. She said that Jan. 6 is the date of "ultimate significance," as that is when Congress officially counts the Electoral College votes.
"That date in January, that's the date of ultimate significance. And the Supreme Court has recognized that," she said. "We still have time, the state legislatures still have time to do the right thing. They can inquire, they can hold hearings, they can reclaim their delegates, and they should. And I hope that now all of the evidence we have brought forth in these hearings will give them the inspiration and courage that they need to act."
Earlier on Monday, Republican electors in four states—Pennsylvania, Georgia, Nevada, and Arizona—said they had all cast their Electoral College vote for Trump in the event that lawsuits challenging the 2020 election results in those states succeed.
The Electoral College votes are scheduled to be counted on Jan. 6 during a Joint Session of Congress, when the House of Representatives and Senate meet.