President Donald Trump on Saturday flew over supporters in Washington rallying for election integrity.
Trump emerged from the South Portico at the White House just after noon and greeted a group of admirers who were visiting the building.
He then boarded Marine One.
Marine One took off at 12:12 p.m.
Video footage and photographs showed the helicopter flying multiple times, back and forth, over thousands of supporters who had gathered in Washington to express support for the president and call for action to bring transparency to allegations of election fraud.
A photograph from Dan Scavino, a White House aide, showed the view from the copter.
Several hours before leaving, Trump had tweeted: "Wow! Thousands of people forming in Washington (D.C.) for Stop the Steal. Didn't know about this, but I'll be seeing them!"
He used a hashtag, MAGA, or Make America Great Again, his campaign slogan.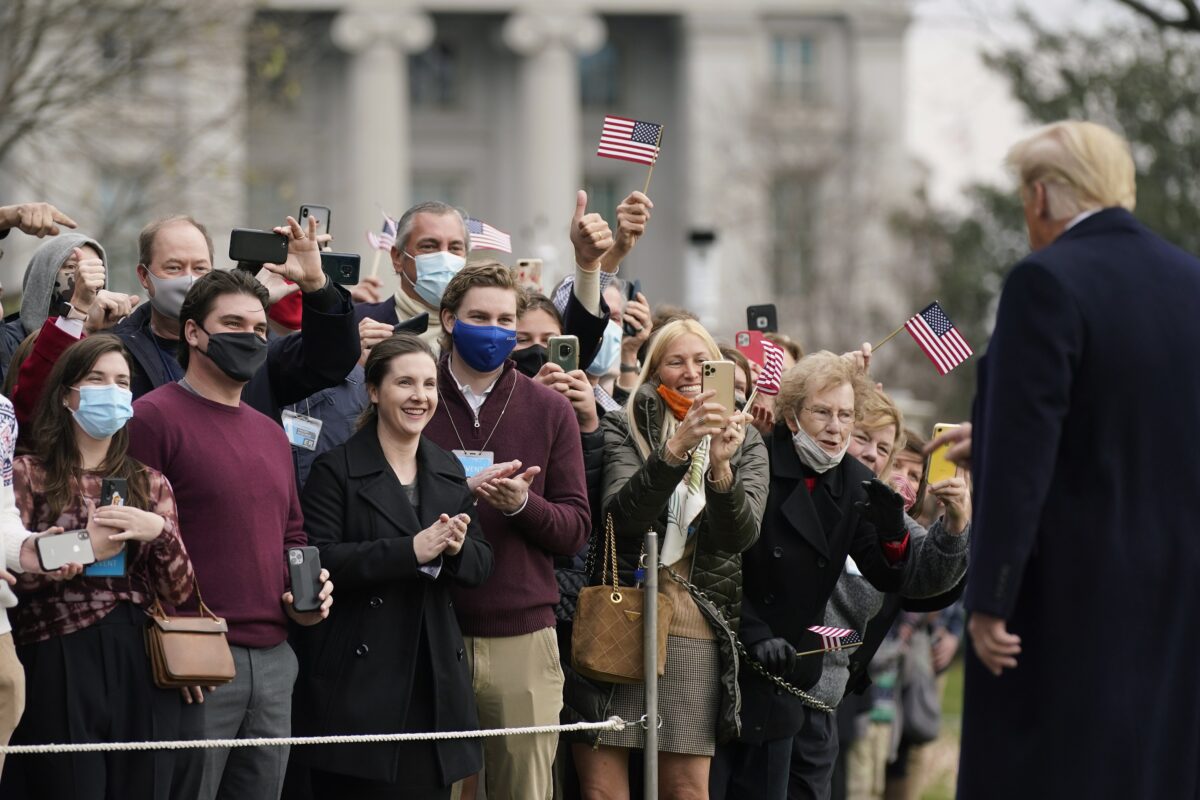 Trump was flying to the Army Navy football game at West Point.
Besides Scavino, Trump was joined by White House chief of staff Mark Meadows, Director of National Intelligence John Ratcliffe, and acting Defense Secretary Christopher Miller.
Trump arrived on the field just before 3 p.m. to cheers and chants of "USA."
Trump moved to the center of the field for the coin toss before going to his seat.