President Donald Trump and First Lady Melania Trump on Tuesday pardoned a turkey and gave another a reprieve at the White House, two days before Thanksgiving.
"On behalf of the entire Trump family, I want to wish every American a healthy and very happy Thanksgiving. We're here today to continue a beloved annual tradition," the Republican told a small crowd in the Rose Garden.
Corn and Cob, the turkeys, were raised by Ron Kardel, chairman of the National Turkey Federation and a farmer of soybeans, corn, and turkeys in Walcott, Iowa.
"These two turkeys sought to win the support of Iowans across the state by naming themselves Corn and Cob. After today's ceremony, these birds will retire under the care of skilled veterinarians at Iowa State University, a tremendous University in Ames. Once there people of all ages will be able to visit them and learn about poultry science, veterinary medicine, and the noble American tradition of farming," Trump said.
This year is America's 400th commemoration of the pilgrims' landing.
The early settlers struggled to survive but "thankfully, God heard their prayers," Trump said. "From our earliest days, America has always been a story of perseverance and triumph, determination and strength, loyalty and faith this week in a time, that is very unusual, but in so many ways, very, very good."
He added later: "But it's time to remember that we live in a great, great country, the greatest of them all. And there's nothing even close as far as I'm concerned. Every American can be united in thanksgiving to God, for the incredible gifts he has bestowed upon us the blessings of family community and this exceptional, beautiful, and great country greater than ever before."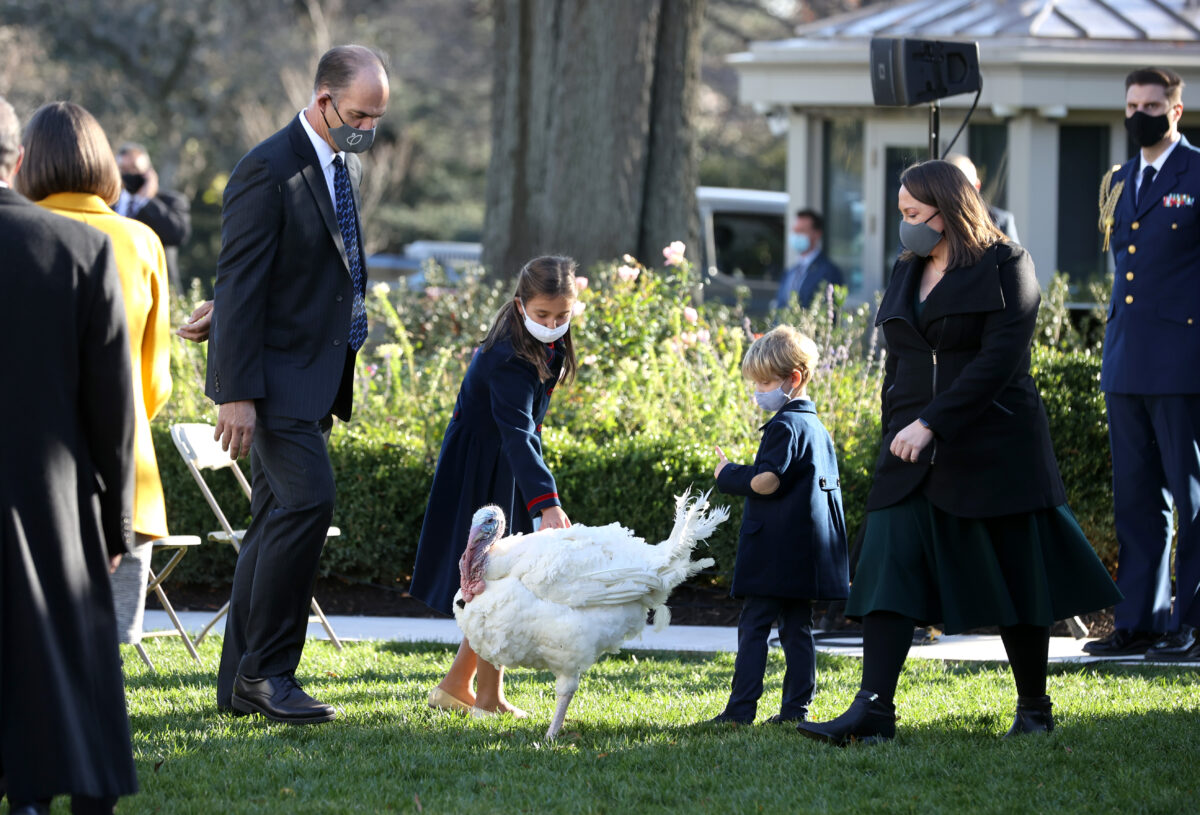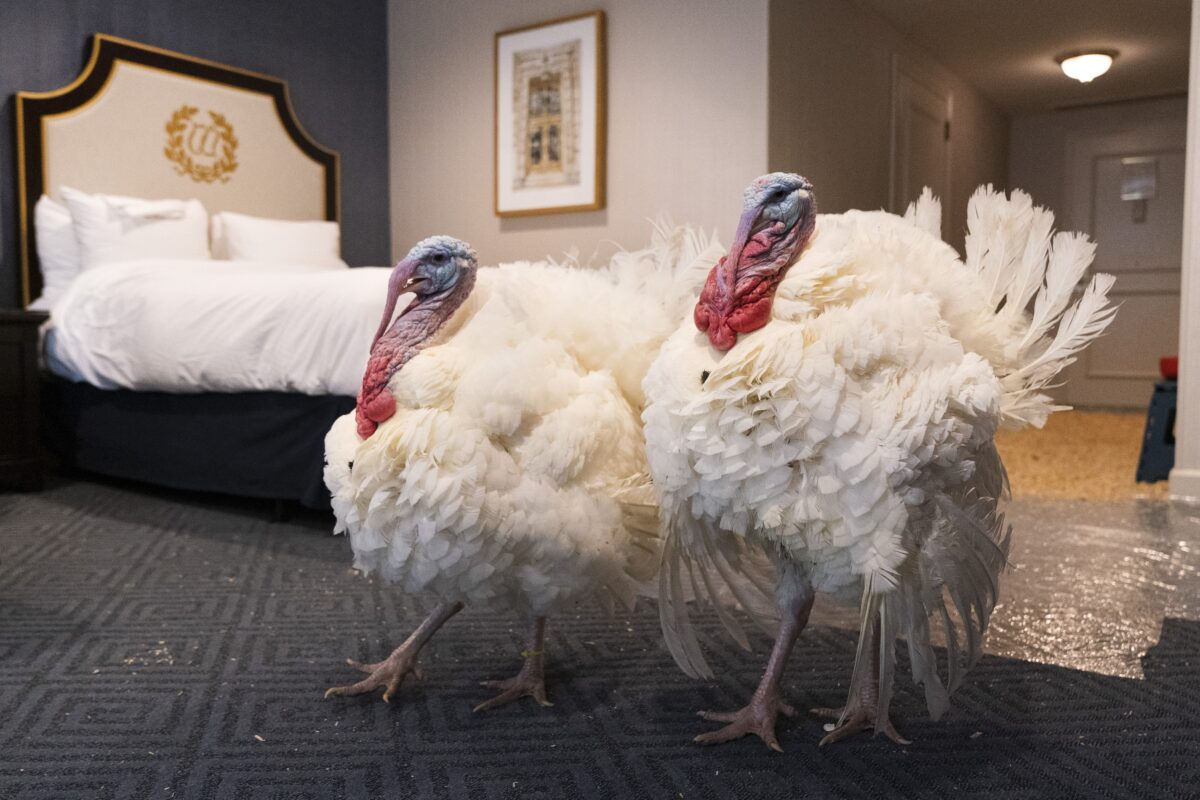 Trump said he was thankful for doctors, nurses, and other healthcare workers, as well as scientists, who have battled COVID-19, the disease caused by the CCP (Chinese Communist Party) virus. He also said he was grateful for the armed forces and law enforcement officers.
Ivanka Trump, the president's daughter, and her husband Jared Kushner attended the ceremony along with their two children.
Turkeys have been presented to American presidents since the 1870s.
Several presidents began choosing not to consume the birds and President George H. W. Bush made the pardoning tradition official in 1989, as animal rights activists picketed nearby.
This year's pardon came amid the COVID-19 pandemic. Federal health officials have urged people to consider not gathering in person for Thanksgiving, one of America's most popular, family-oriented holidays.
Last year, Trump joked during the pardoning ceremony about the impeachment inquiry, claiming the turkeys had received subpoenas to appear in the basement of House Intelligence Chairman Adam Schiff (D-Calif.). In 2018, he said the two turkeys battled for a pardon but one, Carrots, refused to concede and demanded a recount.
Trump is contesting results from the Nov. 3 election in key battleground states. Democratic presidential candidate Joe Biden has declared victory in the election. The Epoch Times is not calling a winner until the litigation is resolved.