President Donald Trump on Nov. 24 held a rare press conference highlighting that the Dow Jones hit 30,000 for the first time in history.
"I just want to congratulate everybody. The stock market Dow Jones Industrial Average just hit 30,000, which is the highest in history. We've never broken 30,000, and that's despite everything that's taken place with the pandemic," he told reporters in the White House, referring to the COVID-19 pandemic.
COVID-19 is the disease caused by the CCP (Chinese Communist Party) virus.
Trump said he was "thrilled" with the developments with virus vaccines, calling them "absolutely incredible."
"Nothing like that has ever happened medically, and I think people are acknowledging that, and it's having a big effect. The stock market's just broken 30,000. Never been broken, that number. That's a sacred number, 30,000. Nobody thought they'd ever see it," he said.
"That's the ninth time since the beginning of 2020, and it's the 48th time that we've broken records during the Trump administration. And I just want to congratulate all the people within the administration that worked so hard, and most importantly, I want to congratulate the people of our country, because there are no people like you."
Trump appeared with Vice President Mike Pence, who didn't deliver remarks. They didn't take questions after Trump's remarks.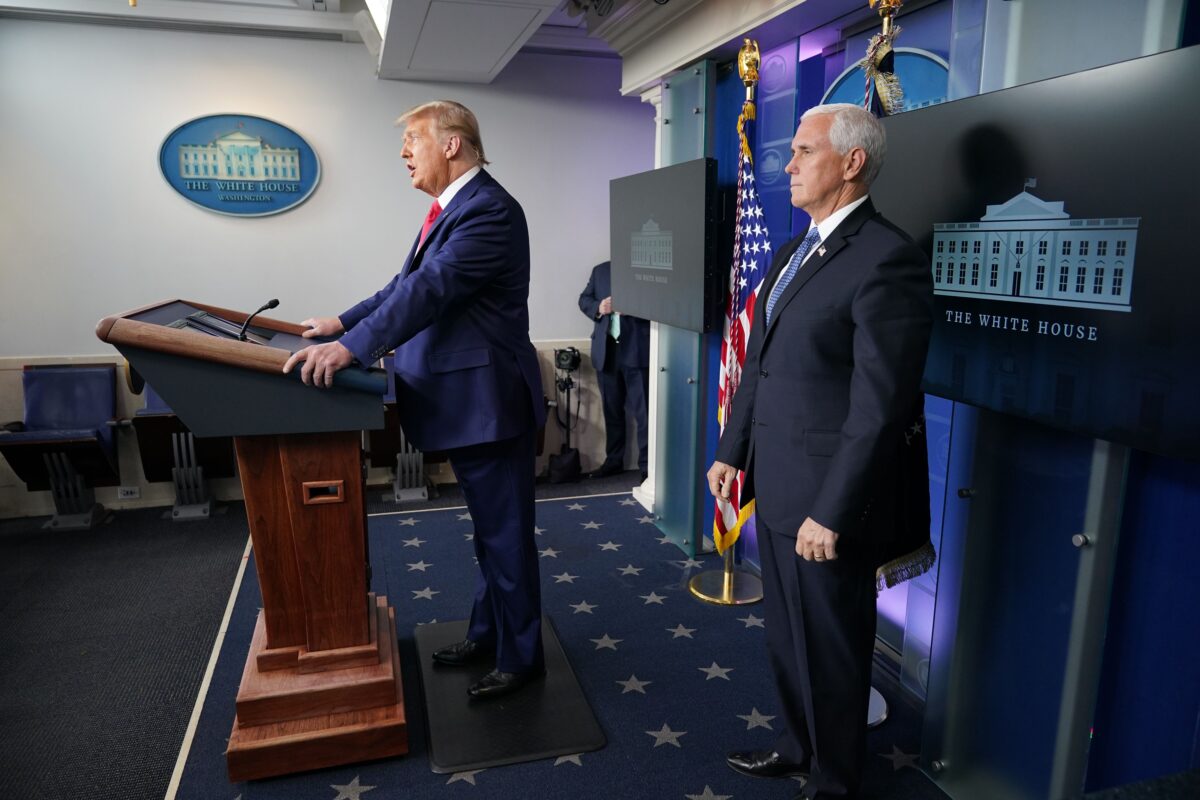 Three vaccine candidates have shown efficacy in phase three clinical trials, companies have announced this month. One was already submitted to the Food and Drug Administration for emergency approval.
Administration of the vaccine could start as soon as Dec. 11, officials said.
Trump has rarely appeared in public since the Nov. 3 election. He's spent time in the White House and gone golfing several times. He also addressed the G-20 summit, which was held virtually because of the pandemic.
Democratic presidential candidate Joe Biden has declared victory in the election, a claim bolstered by the certification on Nov. 23 by Michigan officials of the results there.
Trump and his campaign are battling in court in contested states. The Epoch Times won't call the race until the litigation is resolved.
Trump on Nov. 23 called on the General Services Administration to start giving Biden's team resources but clarified that he wasn't conceding. He wrote in a tweet that his team is "continuing to pursue our various cases on what will go down as the most corrupt election in American political history."
761
415
10
88
0
0