Jenna Ellis, senior legal adviser to the Trump campaign, urged Colorado lawmakers at an election integrity hearing Tuesday to launch an investigation into irregularities around Colorado's mail-in voting system and counties' use of the Dominion Voting Systems platform.
Speaking remotely at the Legislative Audit Committee hearing, held at the Colorado Capitol in Denver, Ellis alleged that Dominion voting machine software altered the result of the presidential election in other states and that these concerns should be grounds for an investigation in Colorado to give voters there confidence that the election was free and fair.
"If you genuinely do have nothing to hide and this committee is surely concerned about protecting the integrity of the vote in Colorado, then it is incumbent upon this body to investigate," Ellis said.
"We don't know if it's happening in Colorado. Wouldn't you like to find out?" Ellis said.
Dominion's software and machines are used in 28 states and have become a focus of election fraud allegations across the country.
A forensics report based on examination of Dominion products in Antrim County, Michigan, concluded on Monday that the software was "intentionally and purposefully designed with inherent errors to create systemic fraud and influence election results."
Russell Ramsland Jr., co-founder of Allied Security Operations Group, which conducted the audit, said in the report that Dominion's system "intentionally generates an enormously high number of ballot errors."
"The electronic ballots are then transferred for adjudication. The intentional errors lead to bulk adjudication of ballots with no oversight, no transparency, and no audit trail. This leads to voter or election fraud," he noted.
Dominion denied the findings on Tuesday, writing that there were "no software 'glitches' that 'switched' votes in Antrim County or anywhere else," adding that the errors in Antrim County were "isolated human errors not involving Dominion."
The company's CEO John Poulos told legislators in Michigan on Tuesday that all audits and recounts of Dominion's technology used in the 2020 election have validated the accuracy and reliability of the election results, adding, "No one has produced credible evidence of vote fraud or vote switching on Dominion systems because these things have not occurred."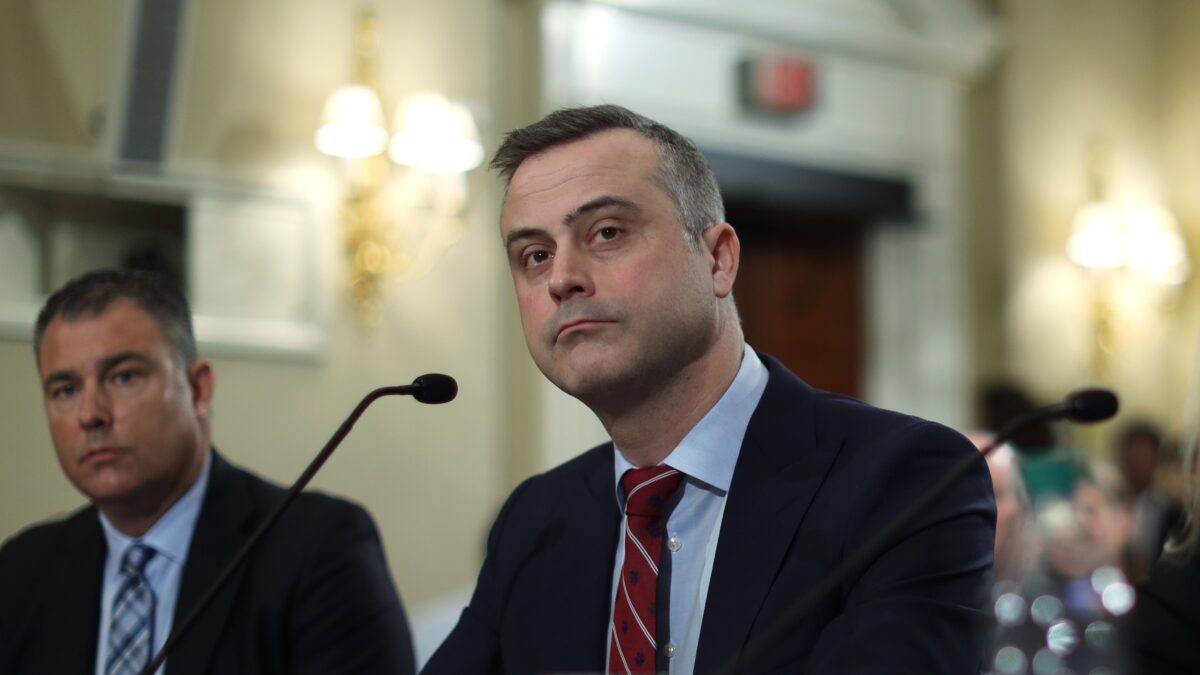 During the hearing, former Colorado Secretary of State and current Colorado Springs City Council member, Wayne Williams, was asked, "Is there any credible evidence in this election that any votes were changed from President-elect Biden to President Trump by Dominion Voting Systems or through any other mechanism?"
"I'm aware of no such evidence in Colorado," Williams, a Republican, replied.
Secretary of State Jena Griswold noted in written testimony that Dominion software has been widely used in Colorado for years and that the systems have been successfully tested multiple times.
"No evidence of wrongdoing has been presented against Dominion concerning its use and performance in this election or any other. Furthermore, there is no evidence that the Dominion voting software operated in this election any way other than flawlessly," Griswold said.
Still, former Republican Secretary of State Scott Gessler acknowledged flaws in Colorado's voting system.
"There is a glaring security hole in Colorado's signature verification requirements," Gessler said, CBS reported. "So basically, because of sloppy voter rolls, we often times send out ballots to ineligible voters, or dual ballots to voters, and someone can simply put a mark and pretend or come up with some type of illegible signature as a witness and that will be counted."
Gessler also noted vulnerabilities in address verification, but both he and Williams dismissed the notion that there was widespread fraud.
"Can the people of Colorado be confident that our elections are free, fair, and accurate?" Williams was asked during the hearing, to which he replied, "yes."
The hearing was initiated by state Rep. Lori Saine, a Republican, who chaired the panel.
Saine told the Colorado Sun before the meeting that the flurry of claims of fraud in the 2020 election led constituents to express concern about election integrity in Colorado.
"You've got certain states with election integrity issues," she told the outlet last week. "But did it happen here in Colorado? It's really kind of on us to help answer that question. Did it happen here? Did we have widespread fraud?"
At the hearing, she spoke in support of probing allegations of fraud and other irregularities, saying, "It is our duty as elected representatives of the people to rest any doubt the public may have concerning our election integrity."
The committee ultimately decided not to order a performance audit of the Colorado Secretary of State's Office, CBS reported.