The Trump administration on Monday formally accused two Iranian intelligence officials of being responsible for the disappearance and presumed death of former FBI agent Robert Levinson.
The announcement, accompanied by sanctions against Tehran, comes nine months after White House national security adviser Robert O'Brien revealed that Levinson, who went missing on the Iranian island of Kish in 2007, "may have passed away some time ago."
The Treasury Department said in a statement that it has added two high ranking officials in Iran's Ministry of Intelligence and Security to its Specially Designated Nationals (SDN) list, Mohammad Baseri and Ahmad Khazai. The assets of individuals designated as SDNs are blocked and U.S. persons are generally prohibited from dealing with them.
"The Iranian regime has a 41-year history of abducting and detaining foreigners and dual-nationals as political leverage," Secretary of State Mike Pompeo said on Monday. "The abduction, detention, and probable death of Mr. Levinson is another egregious example of the regime's callous disregard toward human life."
Pompeo called on Tehran to "provide a full accounting of Mr. Levinson's fate." He added that the United States "will not rest until all Americans wrongfully detained by Iran are back home," saying that he hoped "today brings the Levinson family some of the answers and justice they deserve."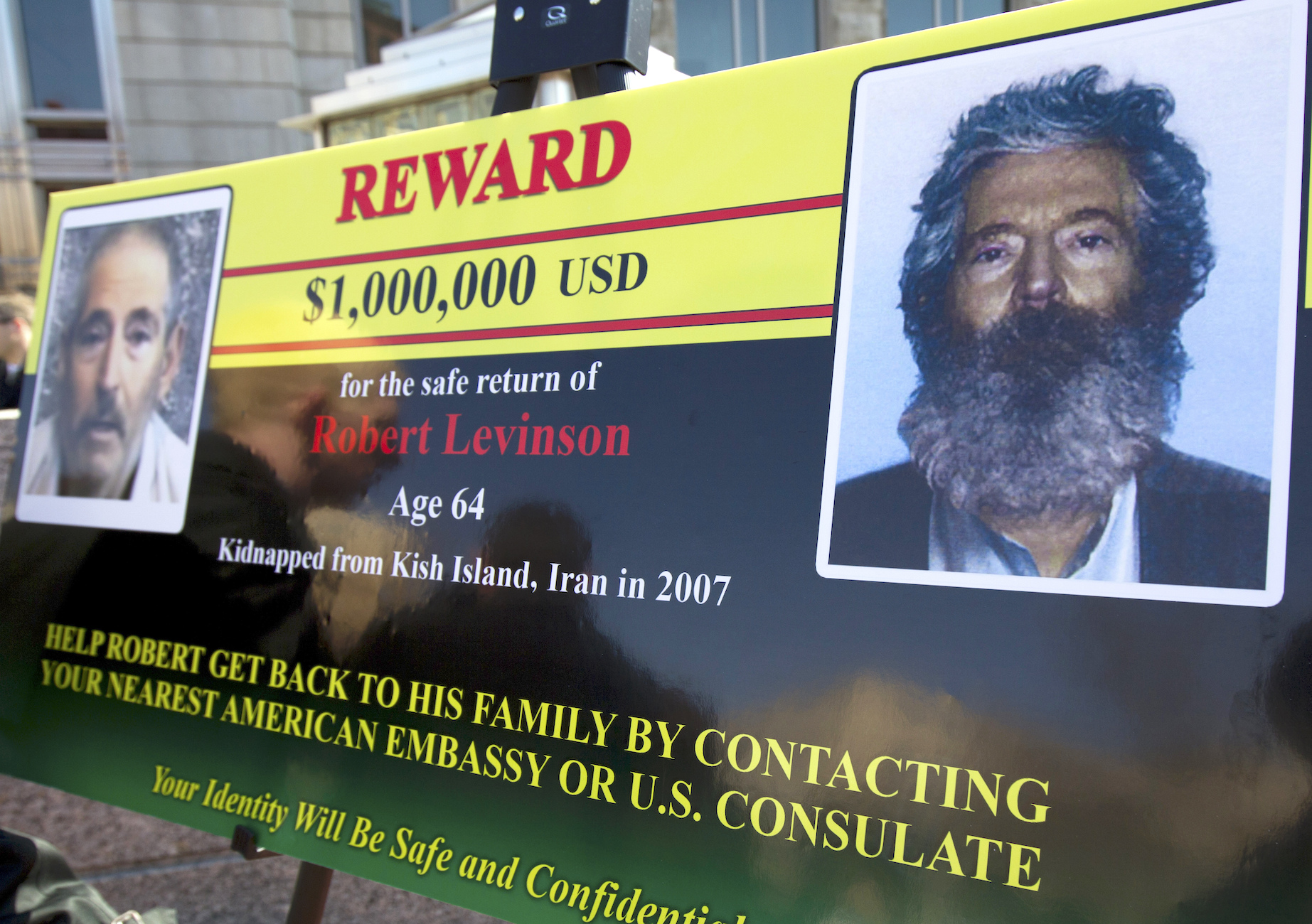 Ever since Levinson's disappearance, Iran has denied any knowledge of his whereabouts. In 2011, Levinson's family released a minute-long "proof of life" video, in which the former FBI agent, who appeared to be suffering from weight loss, said he had been "treated well."
"I need the help of the United States government to answer the requests of the group that has held me for three and a half years," he said with a cracking voice. "Please help me get home."
Earlier this year, Levinson's family said that they received information from U.S. officials that led to the conclusion that Levinson, who would be 72 years old, has died in Iranian custody.
"We don't know when or how he died, only that it was prior to the COVID-19 pandemic," they said in a statement in March. "It is impossible to describe our pain."
The Levinson family on Monday thanked the Trump administration, saying it is "just one step in a long road toward achieving justice for him, but it is an important one."
"Robert Levinson will never come home to his family alive because of the cruel, cynical and inhumane actions of the Iranian authorities," the family said, reported The Associated Press. "Because of these men and others like them, our wonderful husband, father and grandfather died alone, thousands of miles from everyone he loved. This is just one step in a long road toward achieving justice for him, but it is an important one."