Anti-communist activist, researcher, and filmmaker Trevor Loudon says he believes the broader context for the contested 2020 U.S. presidential election is an "unfolding socialist revolution" in America, and at stake is whether it succeeds or is successfully resisted.
"This election, the outcome of it, will decide whether that revolution is successful or whether it is beaten back," Loudon told The Epoch Times' "American Thought Leaders" program in an interview that aired on Nov. 29.
Loudon, who is also an Epoch Times contributor, said the massive rioting that unfolded over the summer following the police-custody death of George Floyd is part of a coordinated effort by communist groups to win the election for Democrat Joe Biden and "destroy" President Donald Trump, who he said has been tough on China and its communist leadership.
He singled out the Black Lives Matter movement, which he called a "Marxist operation with deep connections to the Communist Party of China."
"Most Americans see this as some social justice cause, but it's had a major impact on America," he said. "And I believe it was timed to have a major impact on the elections."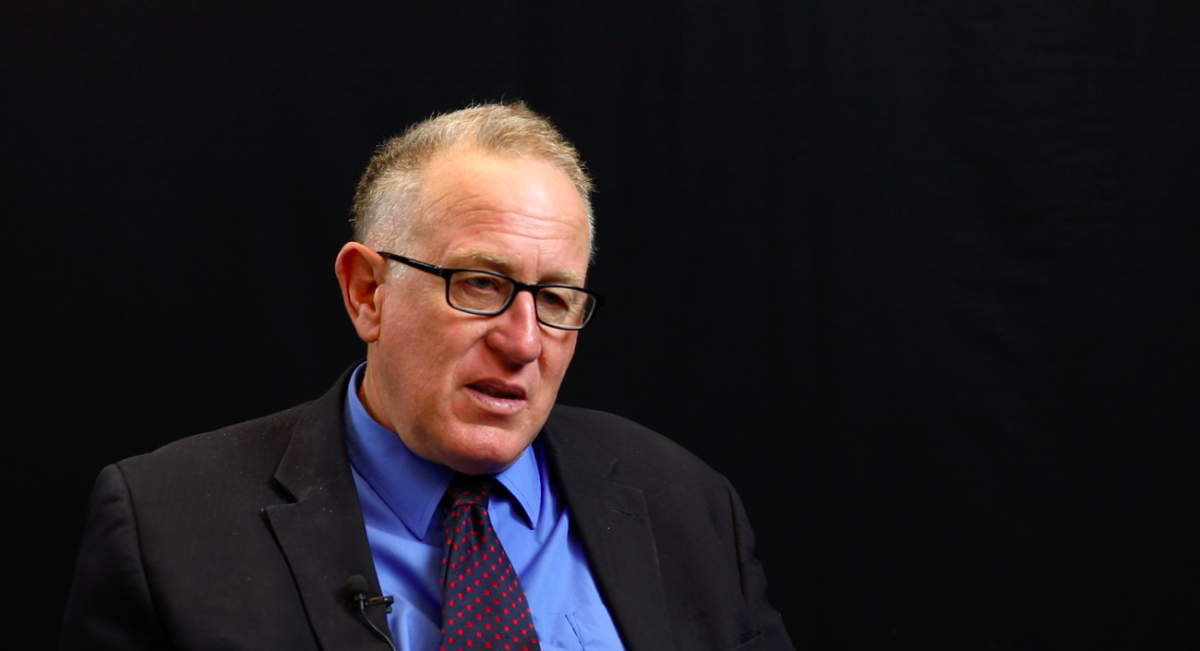 He pointed to actions on Trump's part to counter the plans of the Chinese Communist Party (CCP), including backing an anti-communist candidate in Taiwan's presidential election and standing with anti-CCP protests in Hong Kong.
"Would you really want Trump to succeed in this election?" he said, referring to China's communist leaders. "Or would you use your assets in the United States to try and tip the scales in favor of a much more friendly candidate like Joe Biden?"
Besides Black Lives Matter, Loudon singled out a number of other communist-aligned groups in the United States, including the Communist Party USA and the Chinese Progressive Association in San Francisco, saying, "Right under our noses, Chinese-affiliated voter registration organizations are helping to flip American elections."
Loudon described various targeted efforts on the part of such groups to flip conservative strongholds like Arizona, Georgia, and Florida.
Black Lives Matter Global Network co-founder Patrisse Cullors, in a June interview on CNN, called Trump unfit for office and said that "our goal is to get Trump out." In a recent letter (pdf) to Biden and running mate Sen. Kamala Harris (D-Calif.), Cullors said Black Lives Matter and other organizations "invested heavily in this election," and that the movement's "electoral justice efforts reached more than 60 million voters."
Calling Trump a "danger" to the continued existence of the CCP, Loudon said China's communist leaders are "scared that he will do to [them] what Reagan did to the Communist Party of the Soviet Union," and rather than risk a multi-billion dollar trade war or a multi-trillion dollar hot war, they have instead sought to use pro-communist networks in the United States "to create riots, to create instability, and then to actually work on the ground to mobilize black and Latino voters who have been radicalized by the riots" to flip districts and states that might have defeated Trump.
Loudon described the "unfolding socialist revolution" as part of more than a half-century-long thrust to overturn existing power structures in America.
"They're talking about a transformative change on the horizon," he said of communist-aligned groups in the United States. "They're talking about the Biden administration as being a path to a new America" and that they're cheering what they anticipate will be a "big progressive transformation."
Trump and his legal team, meanwhile, continue to mount legal challenges to the outcome of the election, alleging numerous irregularities and fraudulent activity.
The Epoch Times hasn't called the election for any candidate, opting to wait until all legal challenges have been settled.