Transportation Secretary Elaine Chao announced her resignation from President Donald Trump's administration a day after the storming of the U.S. Capitol building by protesters.
Chao on Jan. 7 released a letter she sent to the department in which she said the breach of the Capitol was "a traumatic and entirely avoidable event" and sought to connect it to how the president spoke at a rally shortly before it occurred.
"As I'm sure is the case with many of you, it has deeply troubled me in a way that I simply cannot set aside," she wrote.
Chao said she was honored to serve the department and hoped workers in the agency would "carry forward our vision" but added that she's resigning effective Jan. 11.
Until then, she said she'd help the nominee whom President-elect Joe Biden has chosen for the position, former South Bend, Indiana, Mayor Pete Buttigieg, in preparing to take control of the department.
Chao, 67, previously served as secretary of labor in President George W. Bush's administration. She also worked for the administrations of Presidents Ronald Reagan and George W. Bush in lesser roles.
Chao is married to the top Republican in Congress, Senate Majority Leader Mitch McConnell (R-Ky.).
In recent weeks, McConnell has increasingly opposed Trump, leading the override of the president's veto of a national defense spending bill, refusing to pass a narrow $2,000 stimulus check proposal, and decrying Trump-backed objections to electoral votes during the Jan. 6 joint session of Congress.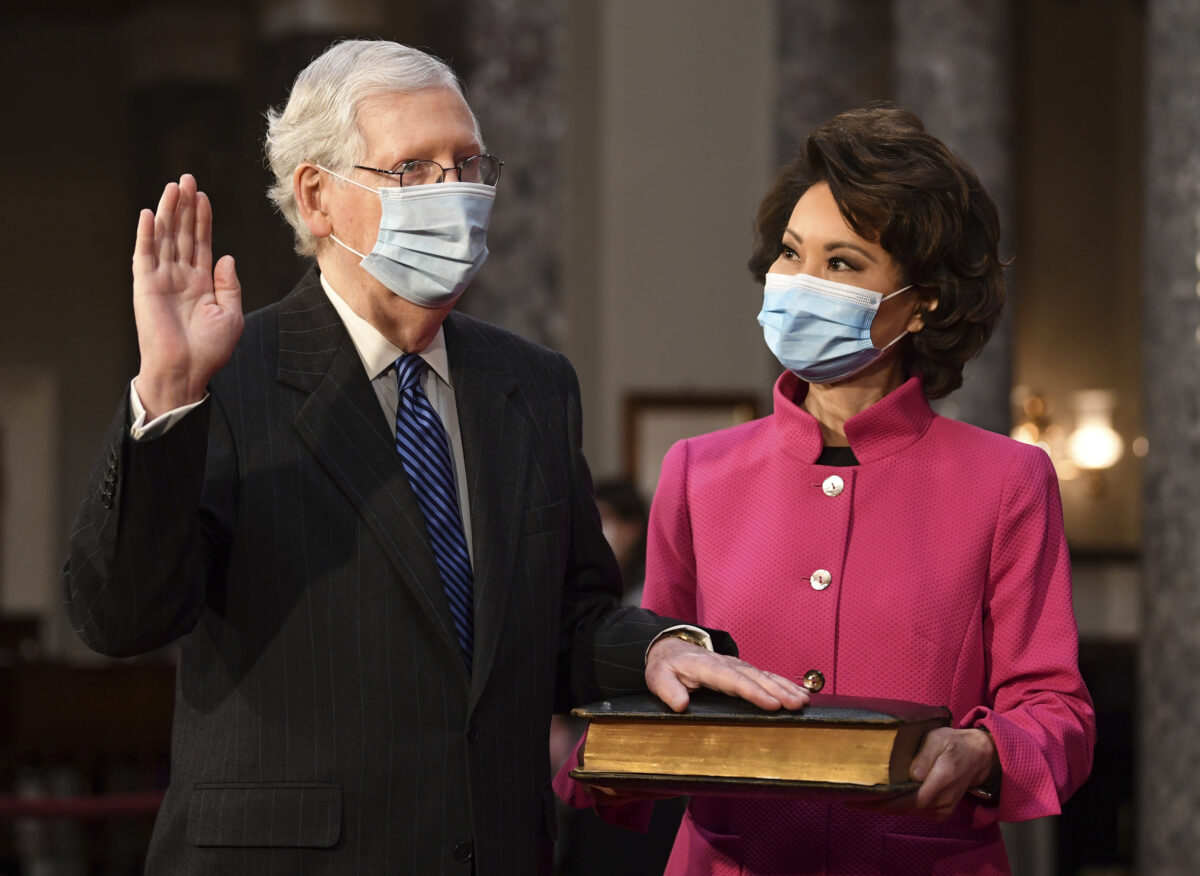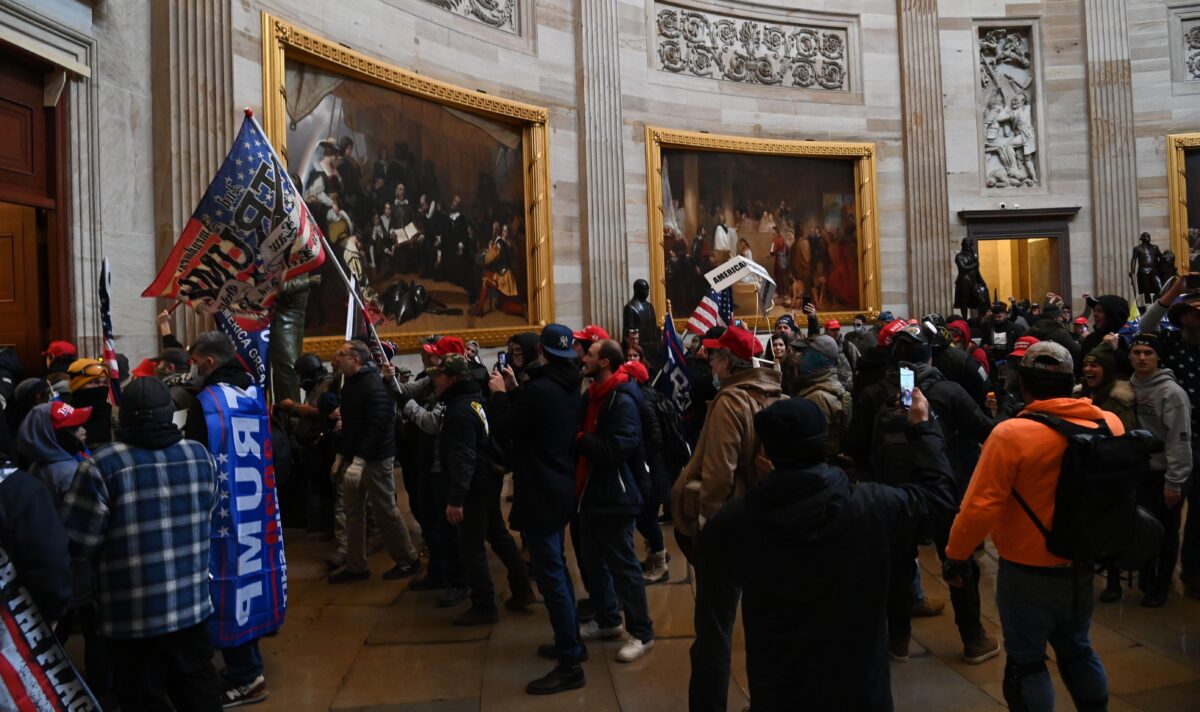 In a Jan. 7 statement, McConnell said: "Yesterday represented a massive failure of institutions, protocols, and planning that are supposed to protect the first branch of our federal government. A painstaking investigation and thorough review must now take place and significant changes must follow."
Chao's resignation is one of many that have occurred in the wake of the Capitol breach. Stephanie Grisham, an aide to First Lady Melania Trump and a former White House press secretary, and U.S. Special Envoy for Northern Ireland Mick Mulvaney, Trump's former chief of staff, were among them.
"I called Mike Pompeo last night and let him know and told him that I'll be resigning. I can't do it. I can't stay," Mulvaney said on CNBC's "Squawk Box."
"I wouldn't be surprised to see more of my friends resign," he added.
Trump's term ends on Jan. 20. Biden, who was certified on Jan. 7 as president-elect by Congress, is set to be inaugurated that day.