Rep.-elect Marjorie Taylor Greene (R-Ga.) said that some Republican senators will join an effort to challenge Electoral College votes when the Joint Session of Congress meets on Jan. 6.
The process requires one senator and one House representative to initiate. Other than Taylor-Greene, Rep. Mo Brooks (R-Ala.) and a number of GOP House lawmakers have pledged they would challenge the votes.
"We have a very strong case, and our numbers are growing strong," she said Tuesday on Newsmax of the effort. "We talked to senators and we're good to go for this objection."
Taylor-Greene did not say what senators would join the challenge. Sen. Rand Paul (R-Ky.) and Sen.-elect Tommy Tuberville (R-Ala.) have both suggested they might get involved, but there has been no public confirmation.
When an objection is filed during the Joint Session of Congress for key states that cast Electoral College votes for Joe Biden, each chamber would have to hold a debate for two hours on whether to disqualify a state's votes. Then, a vote would have to be held in each chamber on whether to throw them out.
Taylor-Greene, meanwhile, added that she spoke with President Donald Trump about possibly challenging the votes, saying, "I didn't run for Congress to sit by and be quiet, so I called the president."
"I support him, I voted for him, just like everyone else and I'm happy to support him in this trying time," she said.
Senate Majority Leader Mitch McConnell (R-Ky.) has reportedly told GOP senators not to partake in the challenge, while the No. 2 Republican in the Senate, Sen. John Thune (R-S.D.), told reporters that it's likely to fail.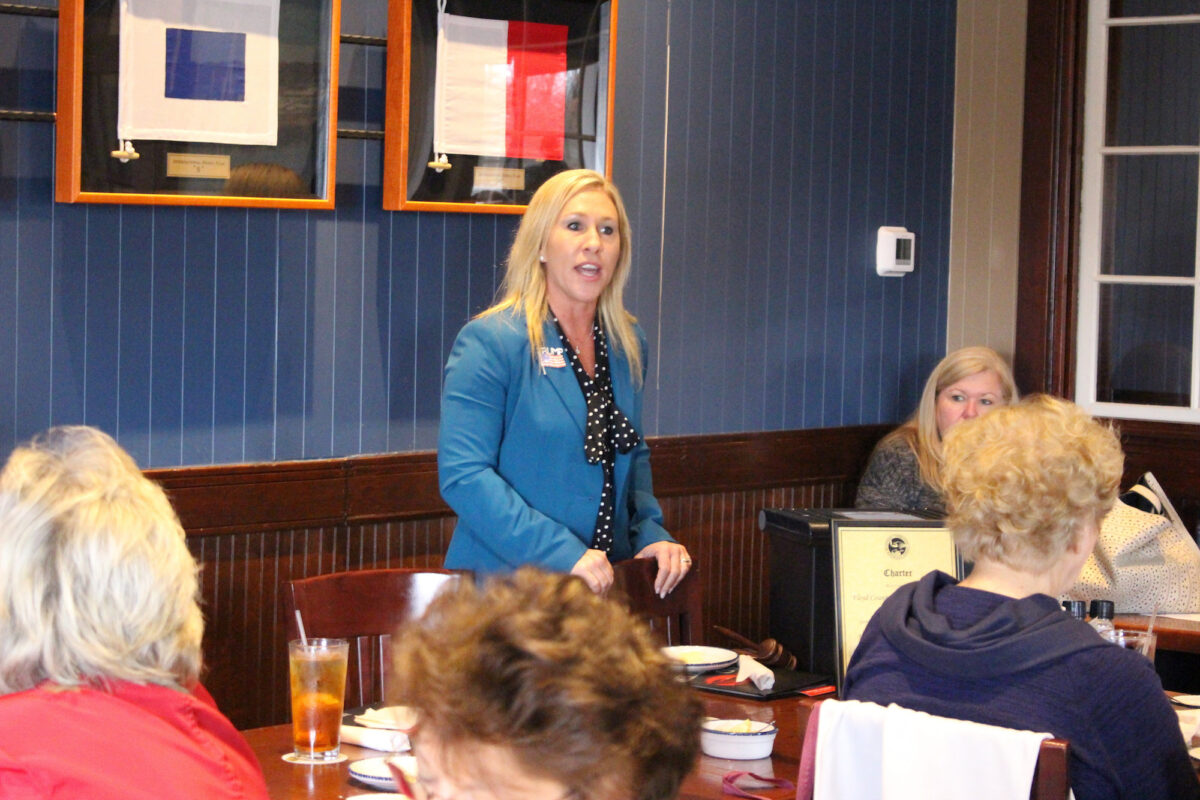 Thune said he heard of no Republicans willing to join the Rep. Brooks-led effort.
"In the Senate, it would go down like a shot dog," Thune told reporters. "And I just don't think it makes a lot of sense to put everybody through this when you know what the ultimate outcome is going to be."
Other than Brooks and Taylor-Greene, Rep. Jody Hice (R-Ga.), Rep. Lance Gooden (R-Texas), Rep.-elect Madison Cawthorn (R-N.C.), Rep. Brian Babin (R-Texas), Rep. Ted Budd (R-N.C.), Rep. Andy Biggs (R-Ariz.), and others said they would join.
"We must stand up for the tens of millions of Americans who want answers to the irregularities surrounding this election," Gooden said in his letter to Sens. Ted Cruz (R-Texas) and John Cornyn (R-Texas). "It is our duty to ensure the integrity of our election is unwavering, and the American people deserve to feel confident their vote matters."
Babin wrote that if Congress doesn't investigate alleged voter fraud, he would object to the results. Around two-dozen Republicans in the House signed his letter.