A bill proposing expanding background checks on firearms sales could pass the Senate's 60-vote filibuster rule, Republican and Democratic senators said.
"What we need to do is try to find a place where we can land, a place where there's some common ground. I have long believed, as I've told you many times, the place where we ought to be able to get that done is requiring background checks on commercial sales," Sen. Pat Toomey (R-Pa.), who is retiring from office in 2022, told "Meet the Press" on Sunday.
Referring to a pair of House-passed bills for expanded background checks, Toomey noted that the current versions of these pieces of legislation likely won't pass the upper chamber. They would expand background checks on individuals who are seeking to purchase or transfer firearms and would give authorities 10 business days for federal background checks to be completed before a gun sale can be licensed.
"You're not going to get to 60 votes with legislation that requires a—when a father wants to sell his gun to his son to have to get a background check," he said. "So, I still think the best way to do this is to focus on commercial sales."
If there is a law that expands background checks on commercial sales, it would "[cover] a vast, vast majority of all transactions," and would "be progress if we had background checks for those categories," the senator said.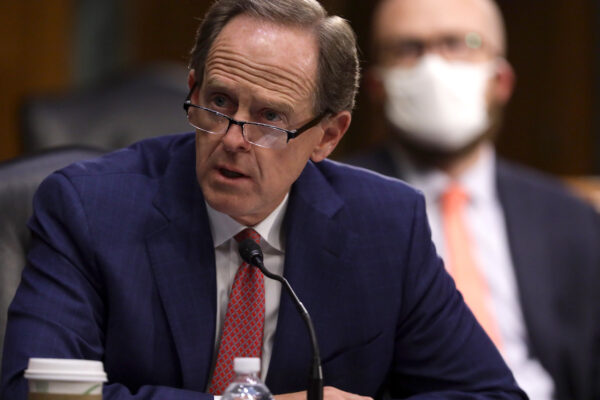 Earlier on "Meet the Press," Sen. Chris Murphy (D-Conn.) claimed that there are "Republicans in the Senate who don't want to fight this fight any longer," referring to pushing back against control measures proposed by Democrats. He later claimed, "The [National Rifle Association's] authority is fading. The anti-gun violence movement's impact is increasing. I think we have a chance."
However, gun sales sharply increased in 2020 and background checks reached record highs. The FBI said it processed nearly 40 million background checks last year, beating the previous high by more than 10 million. About 8.5 million people purchased firearms for the first time in 2020, the data shows.
The National Rifle Association (NRA) also reported that more than 1,000 new dues-paying members are signing up online each day, according to The Wall Street Journal. The NRA says the surge in membership is due to fears of more federal controls on firearms.
The proposals come in the wake of mass shootings in Boulder, Colorado, and Atlanta, Georgia. President Joe Biden told reporters over the weekend that he believes a gun control bill can pass in Congress—even though Democrats hold a slim majority in both the House and Senate.
"I'm the only one who has ever got them passed, man," Biden told reporters Sunday, referring to the 1994 "assault weapons" ban that he helped get passed in the Senate, which expired in 2005.
"The only gun control legislation that's ever passed is mine. It's going to happen again," he said.
White House press secretary Jen Psaki confirmed last Friday that Biden will likely issue an executive order on gun control but did not elaborate on its contents or when it would be signed.