Democratic presidential nominee Joe Biden is not the president-elect as legal battles over election results are still ongoing in key battleground states, House Minority Whip Steve Scalise (R-La.) said Sunday.
"Let the legal process play out. But if you want to restore trust by millions of people who are still very frustrated and angry about what happened, that's why you've got to have this whole system play out. There will be a president sworn in on January 20. But let's let this legal process play itself out," Scalise said during a virtual appearance on "Fox News Sunday."
Biden, 78, has claimed victory in the election, alleging that he's won because certified vote counts show him with over 270 electoral votes.
President Donald Trump and other Republicans, though, are contesting the results in key battleground states, pointing to witnesses who testified about fraud and other irregularities during hearings in those states and in affidavits attached to some of the lawsuits that have been filed.
Technically, Biden is not president-elect until electoral votes are cast and counted.
Electors are scheduled to cast the votes this week. A joint session of Congress is slated to meet on Jan. 6, 2021, to count the electoral votes from each state. During that session, members of Congress may file objections to the count of one or more states, potentially nullifying those votes and triggering a secondary scenario that sees each state delegation vote for the president. There are more Republican state delegations at present.
The Epoch Times is not calling the presidential race at present because of the ongoing litigation and other matters.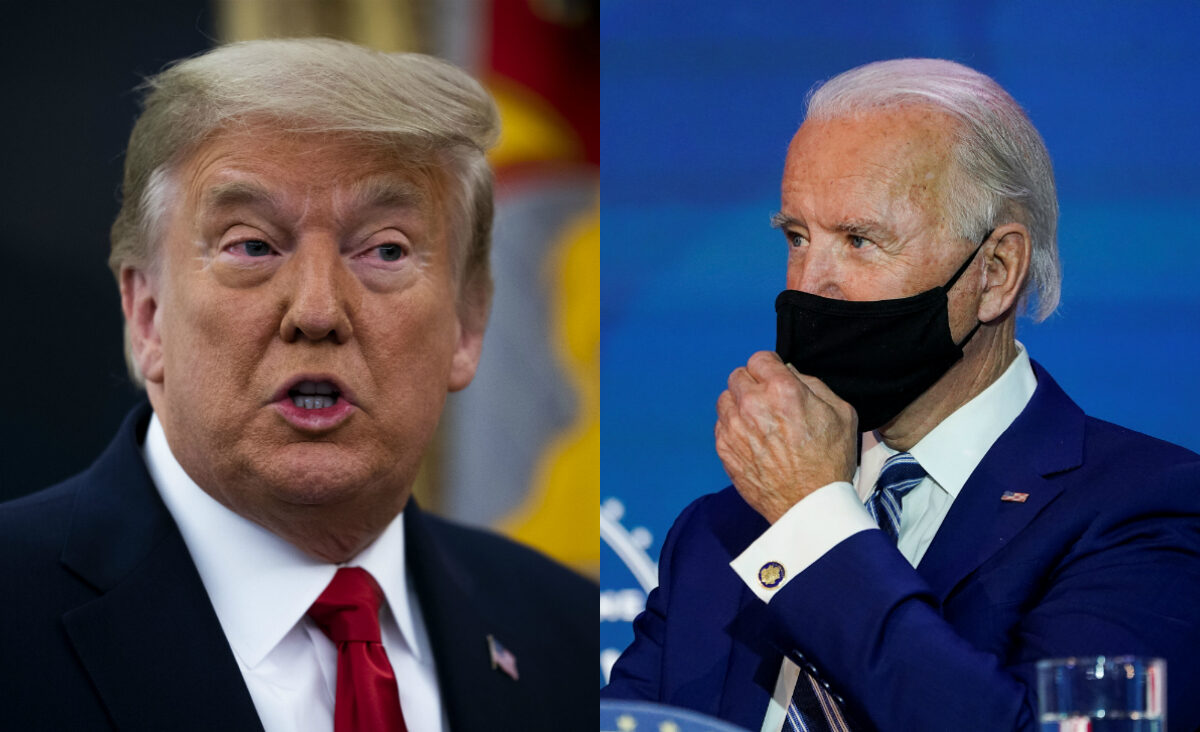 Fox host Chris Wallace pressed Scalise multiple times to acknowledge Biden as president-elect. Scalise noted that Trump authorized the transition to start, but that the president is also not doing anything illegal by contesting results in court.
"There are legal challenges allowed. Nobody said back during Bush v. Gore, prior to the Supreme Court finally resolving it, and ultimately there there was an, electors met, there was a swearing in, nobody disputed that—maybe some on the Democrat side—but you didn't see people ask, prior to that, to pass judgment before it was fully resolved," he said.
On CNN's "State of the Union," host Jake Tapper pressed Sen. Bill Cassidy (R-La.) over the same topic.
"Joe Biden won," Tapper falsely stated.
"I can't speak for other people, except if you look at the actions of President Trump and other leaders, they have clearly in their actions acknowledged that Biden's won," Cassidy said.
"If you want a press release, I can't speak for their press team. If you want kind of the acknowledgement that we're working together, we're working for a transition, that we are going to make it happen, President Trump's done it, I assume that others have done it as well. It's going to happen."
The senators spoke several days after Joint Congressional Committee on Inaugural Ceremonies failed to pass a resolution to acknowledge Biden as the president-elect.
The vote deadlocked, with three Democrats voting for and three Republicans voting against.
"It is not the job of the Joint Congressional Committee on Inaugural Ceremonies to get ahead of the electoral process and decide who we are inaugurating," Sen. Roy Blunt (R-Mo.), part of the Senate GOP leadership team, said in a statement.
Jack Phillips contributed to this report.