President Donald Trump's lawyer Rudy Giuliani was discharged from hospital on Wednesday after receiving treatment for COVID-19, the disease caused by the CCP (Chinese Communist Party) virus.
Photographs and video footage showed Giuliani, wearing a mask, being driven from Georgetown University Hospital in Washington in the early evening hours.
Giuliani, 76, gave a thumbs up to reporters at the scene.
The president's lawyer was admitted to the hospital on Sunday after testing positive for COVID-19.
Giuliani said Tuesday that he didn't want to go to the hospital but that Trump convinced him to, saying: "'Don't be stupid. We can get it over within three days, if we send you to the hospital.'"
Calling into WABC Radio on Wednesday, Giuliani said, "I'm walking out of the hospital as soon as we finish this conversation."
"I'm walking out. I'm fully taken care of. They did a great job, the Georgetown hospital. I love them," he added, naming doctors and crediting Trump and White House physician Sean Conley for helping.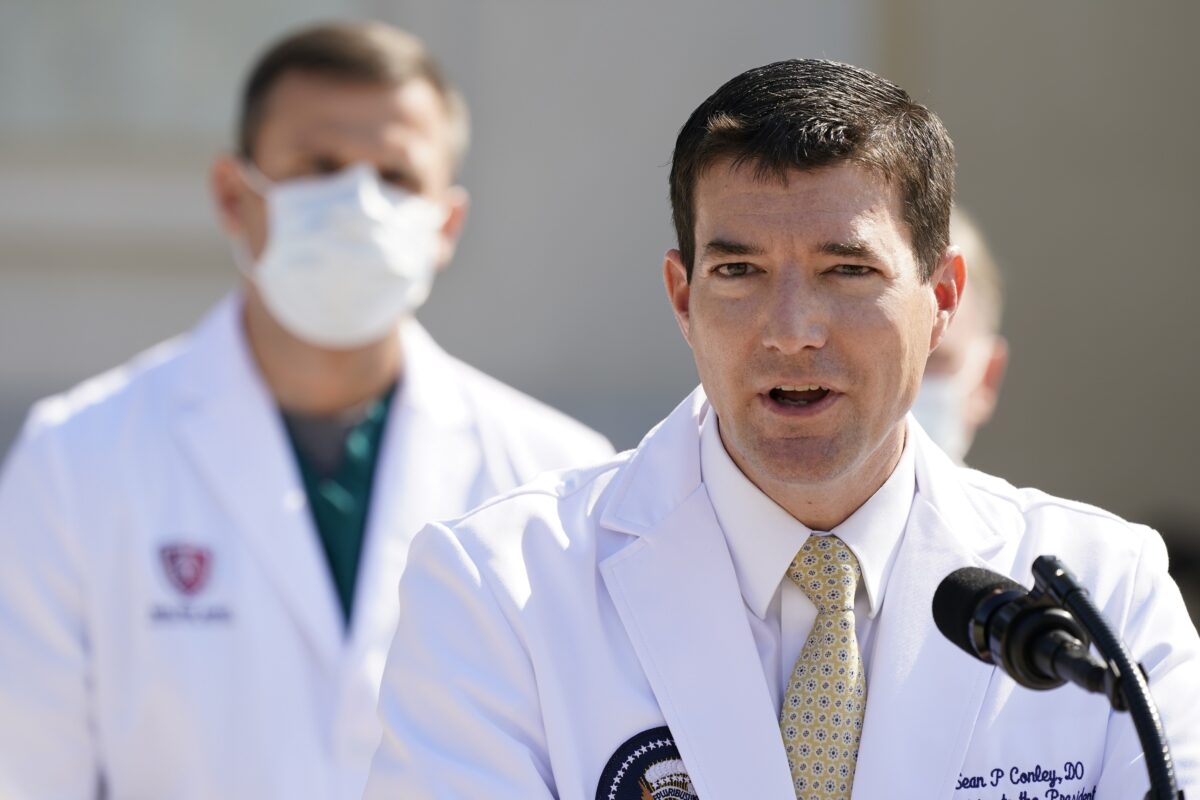 Trump tested positive for COVID-19 in October and spent time in the Walter Reed National Military Medical Center in Bethesda, Maryland. Trump was taken to Walter Reed on Oct. 2 and left on Oct. 5. He has since fully recovered from COVID-19.
Giuliani said he received some of the same treatments the president did: remdesivir, an antiviral that has shown mixed success against the new disease; dexamethasone, a steroid that studies indicate helps COVID-19 patients; and regeneron, a cocktail of antibodies aimed at boosting the human immune system.
Remdesivir and regeneron are approved by the Food and Drug Administration to combat COVID-19 under emergency use authorizations.
Giuliani said his message to Americans was: "You've got to handle this disease. You can't let it stop your life. You can't let it stop restaurants. You can't let it stop American industry. You can't let it stop the greatness of America from growing."
"It's another illness. It's another disease. You got to deal with it," he added. "President Trump has done miracles with this wartime approach to it. Every medicine I got didn't exist six months ago. I mean, it's amazing how well they treat it now. And we haven't even had this illness for a year. And we got attacked by the Chinese, and let's never forget that. This was a deliberate attack by the Chinese, either deliberate completely, or when it accidentally got out. They made sure they hurt us with this dramatically."