Republicans on Sunday criticized Democrats for coaxing Rep. Gwen Moore (D-Wis.) to travel to Washington to vote for speaker of the House of Representatives despite recently testing positive for COVID-19.
Moore tested positive for the disease on Dec. 28. Federal health guidance recommends quarantining for, at minimum, seven days after a positive test.
Republicans blamed Rep. Nancy Pelosi (D-Calif.), who was vying for another term as House speaker, for Moore's decision.
"Nancy Pelosi is so power hungry that she brought a COVID-positive House Member to Washington to vote for her for Speaker," Rep. Jeff Duncan (R-S.C.) wrote in a tweet.
"For months Democrats didn't show up to DC to work on a budget or COVID-19 relief, but now that Pelosi's speakership is on the line fulfilling ones constitutional duties is all of a sudden important…even if they're sick!?" added Rep. Daniel Webster (R-Fla.).
During the last Congress, the Democratic-controlled House passed rules that allowed proxy voting, but those rules expired as a new House was sworn in on Sunday.
Because Democrats lost over a dozen seats, their majority dropped by 38 to 11. That stoked speculation that Pelosi's bid for speaker was in jeopardy, leading to Moore showing up to vote.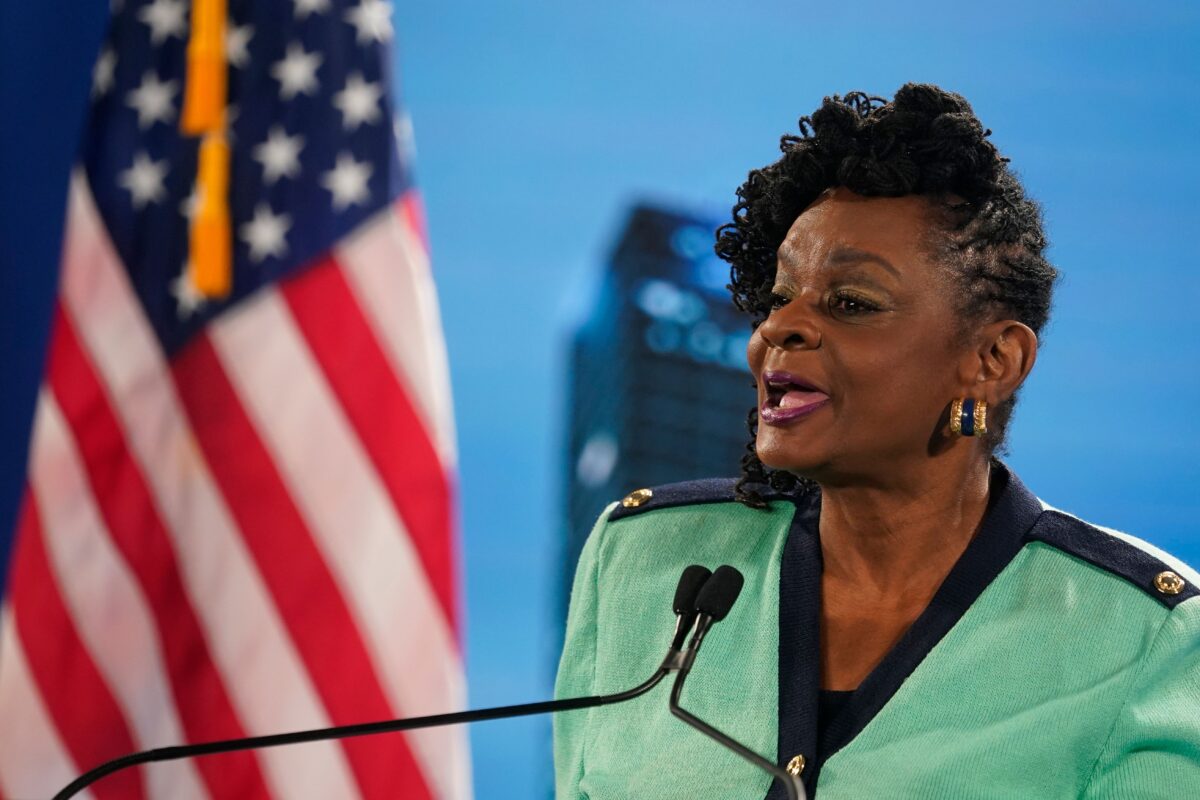 Moore wrote in a statement that she was feeling good. "My quarantine is over and I am medically cleared to travel and work on behalf of Wisconsin's Fourth Congressional District," she wrote. According to the Centers for Disease Control and Prevention, people who exit quarantine after seven days should have tested negative for COVID-19.
COVID-19 is the disease caused by the CCP (Chinese Communist Party) virus.
Moore told reporters at the Capitol: "I didn't get a negative test. No, I did not, because I got the CDC quarantine timeframe." She said Brian Monahan, the attending physician of Congress, cleared her to return.
Monahan said in a statement that the "highest possible safeguards" were put into place, including a portion of the viewing gallery that had plexiglass placed around it. That area enables "Members who are in quarantine status to fulfill their Constitutional duties," he added. He cited federal guidance that says so-called essential workers can ignore the recommended quarantine times if they are not showing symptoms and "additional precautions are implemented to protect them and the community."
House Republican Leader Kevin McCarthy (D-Calif.), who tried to convince some Democrats to back his bid for speaker, said late Saturday during an appearance on Fox News that Pelosi was "so scared" about not being voted as speaker.
"She's actually calling a member back that hasn't that's only voted by proxy for the last four months that just announced they had COVID in the last week," he said. "Why would that person be coming back?"