Rep. Rashida Tlaib (D-Mich.) took to Twitter Monday evening to call for an end to policing in the United States as we know it, claiming it's "intentionally racist" and "can't be reformed."
Tlaib's comments come after the killing of a 20-year-old black man, Daunte Wright, who was fatally shot Sunday by an officer, during a traffic stop in Brooklyn Center, Minnesota. Police say the shooting was accidental.
"It wasn't an accident," wrote Tlaib. "Policing in our country is inherently & intentionally racist. Daunte Wright was met with aggression & violence."
Police released body camera footage of the incident, showing Wright resisting arrest by police who were carrying out a warrant.
Hennepin County Medical Examiner ruled Wright's death a homicide. The city's police chief told reporters he believes the officer who shot Wright mistakenly drew her gun thinking it was a taser.
"I am done with those who condone government-funded murder," Tlaib added. "No more policing, incarceration, and militarization. It can't be reformed."
Tlaib's comment to end policing was criticized on Twitter, with people noting that the Capitol, where she works, has had a heavy police presence and additional fencing since Jan. 6.
Kimberly Klacik, an African American who ran for Congress in 2020 from the city of Baltimore, Maryland, called out Tlaib for her comment.
"Another way to say I can afford to live in a completely safe neighborhood & I don't care about those who cannot afford to move," wrote Klacik.
Fellow progressive Rep. Ayanna Pressley (D-Mass.) echoed Tlaib's sentiment about policing.
"From slave patrols to traffic stops. We can't reform this," wrote Pressley on Monday.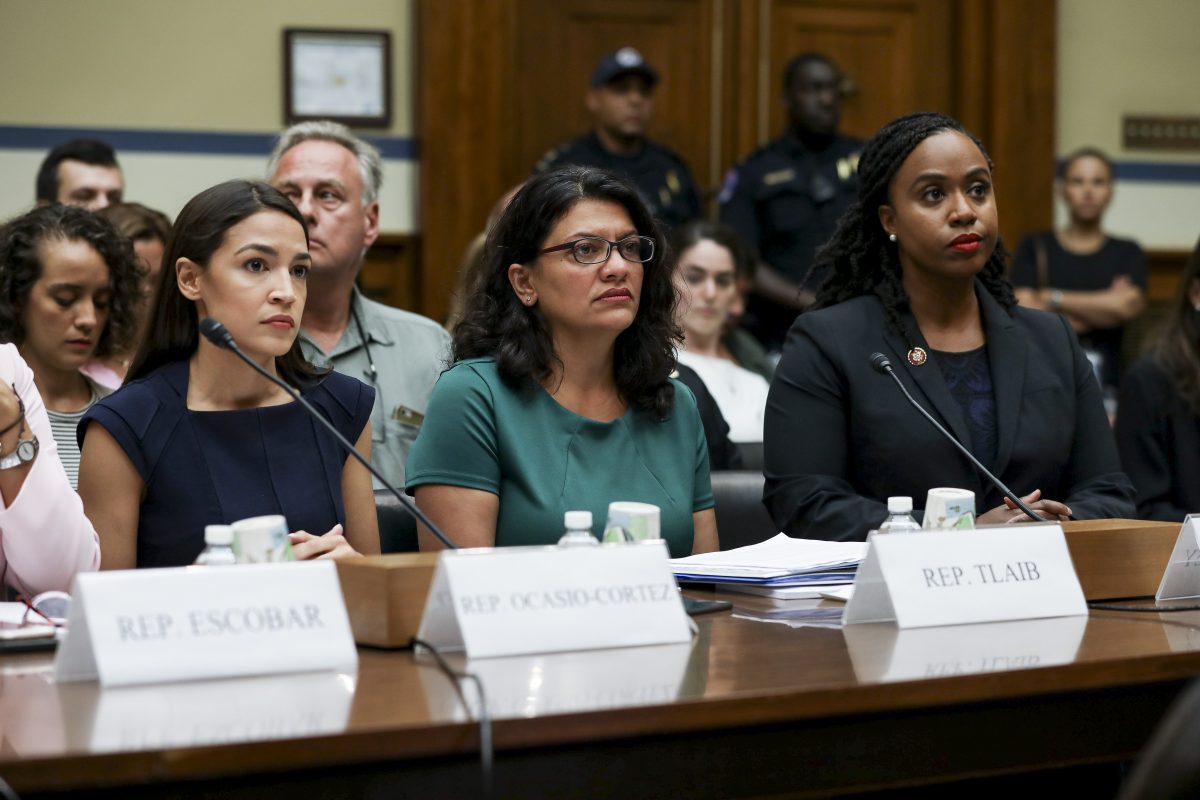 Meanwhile, former President Barack Obama called for "reimagining policing" in the wake of Wright's death.
"Our hearts are heavy over yet another shooting of a Black man, Daunte Wright, at the hands of police," Obama said in a written statement Monday. "It's important to conduct a full and transparent investigation, but this is also a reminder of just how badly we need to reimagine policing and public safety in this country."
Another black man, George Floyd, was killed last May by Minnesota police officer Derek Chauvin, with the incident sparking protests and riots in major U.S. cities last summer and calls on the left to "defund the police."
Lawmakers in a number of states have since been taking money from police departments and redirecting it to mental health and social workers to handle things like domestic violence calls. Many cities have already begun reducing funds to their police departments.
House Speaker Nancy Pelosi (D-Calif.) called for an investigation into Wright's death and for the Senate to pass her party's police reform legislation, The George Floyd Justice in Policing Act, which cleared the Democrat-controlled House in early March for the second time.
"Daunte Wright should still be alive today. Our hearts ache for his family and for the Minn. community currently seeking justice for George Floyd. This epidemic of injustice cannot continue," wrote Pelosi.
Last year, The George Floyd Justice in Policing Act stalled in the Republican-controlled Senate because GOP lawmakers said the bill would leave police departments unable to do their often stressful jobs, stripping them of legal protections. Currently, there is a chance Democrats will try to pass the police reform bill without GOP support by abandoning the Senate filibuster, which requires 60 votes to pass major legislation.