A Democratic representative from Texas said Sunday that President Joe Biden's border plan doesn't appear to be working right now.
"We have a situation that is a humanitarian concern. We do have issues with any number of children. The numbers are coming up, but I will say that the Biden administration has met with members of Congress. They have a plan. The plan does not look like it's working at this time, but you have to get it implemented," Rep. Sheila Jackson Lee (D-Texas) said during an appearance on MSNBC's "The Sunday Show."
The idea that Biden's administration has a plan and has shown it to members of Congress was disputed by another member of Congress.
"I think they've created the crisis. He says he has a plan. I haven't seen a plan," Rep. Michael McCaul (R-Texas) said on ABC's "This Week."
"They talk about humane conditions, humanitarian. They have created a humanitarian crisis down here at this border that you have seen now. And the reason why they are coming is because he says words do matter, and they do. The messaging is that if you want to come, you can stay," he added.
The number of illegal border crossers jumped above 100,000 in February, in Biden's first full month in office, with an increase in unaccompanied minors, or children arriving without adults.
Instead of expelling the minors, the administration decided to welcome them and try to get them united with sponsors, preferably family members, inside America as quickly as possible.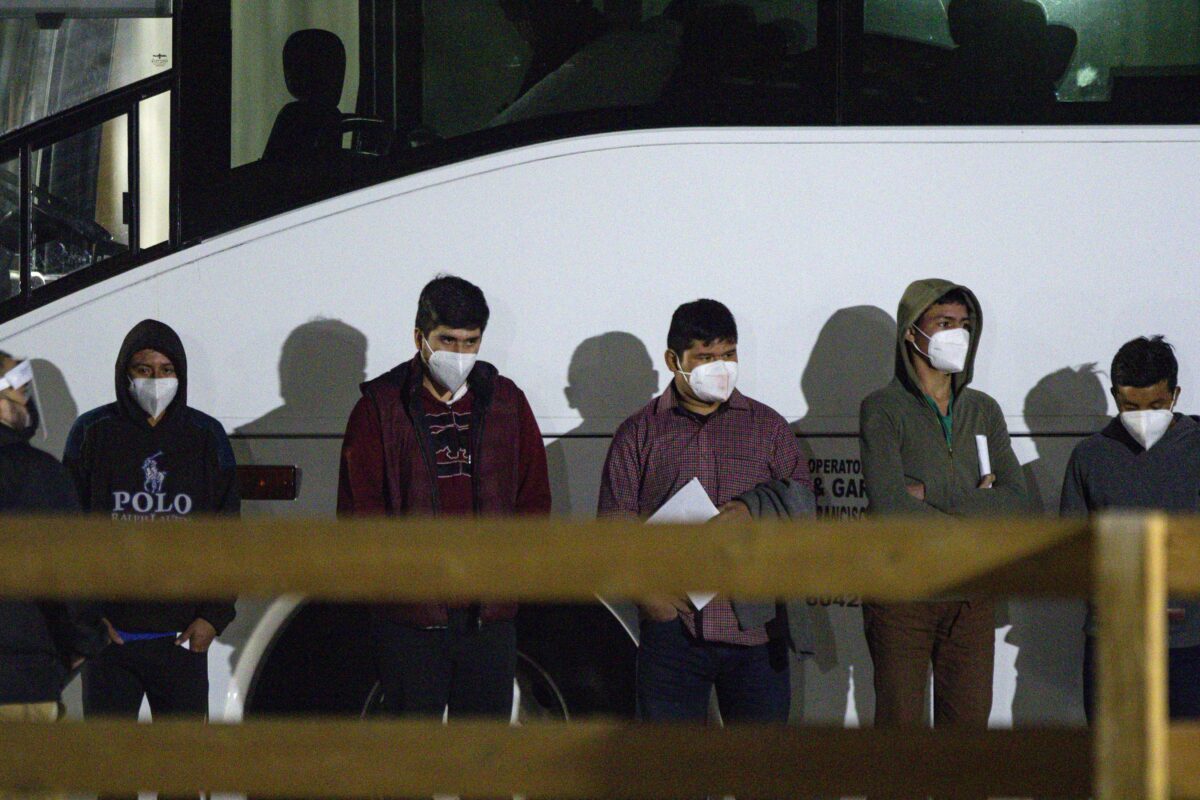 That decision has led to an explosion in the number of unaccompanied minors in detention, with officials scrambling to open and reopen more facilities. Leaked photographs on Monday showed children in "terrible condition" in a Customs and Border Protection facility.
White House press secretary Jen Psaki insisted in Washington that the situation "is not a crisis" and that the administration is trying to get a handle on the surge.
"These photos show what we have long been saying, which is these Border Patrol facilities are not places made for children," Psaki said.
Jackson Lee said that the United States needs to invest more resources in its asylum system and people who don't meet the standard—over 80 percent in fiscal year 2020, according to federal data—"have to be returned safely and securely."
"But what the administration is saying that they're not going to cage children. They're not going to turn children back to their deaths. They're not going to have young girls, 13 years old, subject to rape and pillage," she added. "And so it does look a little unseemly. But these are human beings. And so, they're not coming to endanger our lives. They're coming basically to save their lives."