House Speaker Nancy Pelosi (D-Calif.) learned of Rep. Eric Swalwell's (D-Calif.) ties to an alleged Chinese spy in 2015, she disclosed on Thursday.
In the spring of that year, she told reporters in Washington, the Democratic and Republican leadership in the House, along with the leaders of the House Intelligence Committee, were briefed about the matter.
Leaders "were informed that overtures of a Chinese person were being made to members of Congress," she said. "When that was made known to the members of Congress, it was over. That was the end of any communication with those people."
"I think we should make sure that everybody knows what they are being subjected to, but I don't know that it means that we have to background check every intern that comes into the Capitol," she continued, answering a question about potentially implementing background checks for all interns because the suspected spy reportedly placed an intern in Swalwell's office.
"I do think that it's unfortunate that Mr. McCarthy is trying to make an issue of this," she said, referring to House Minority Leader Kevin McCarthy (R-Calif.). "We all found out at the same time—the Republican leadership, that several members had been approached."
The suspected spy, Fang Fang, reportedly raised money for Swalwell in addition to placing an intern in his office.
McCarthy, who is among those pushing Democratic leadership to remove Swalwell from the House Intelligence Committee, told reporters in a separate press conference that he was not briefed on the matter.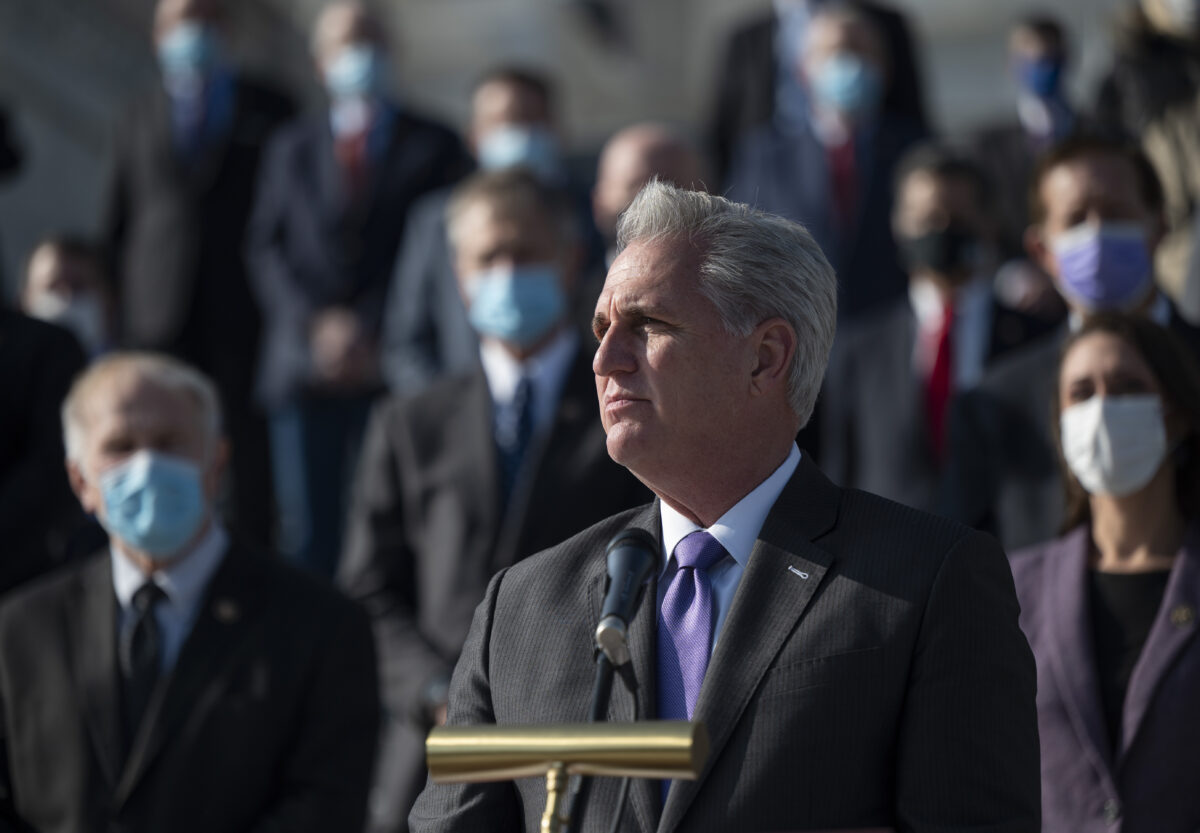 "Speaker Pelosi was notified. I was not. I'm asking for an FBI briefing now," he said.
"But if she knew, and maintained Swalwell on Intel? Wrong. He is a national security threat."
McCarthy said representatives who serve on the House Intelligence Committee should be held to a higher standard because they gain access to information that other members of Congress do not.
He was put on in his second year. I will tell you as a leader, Intel Committee is treated differently. Because those who serve on Intel get information that members do not."
House Intelligence Chairman Adam Schiff (D-Calif.) hasn't responded to inquiries about the situation, including questions about when he learned of the link between Swalwell and the alleged spy. Swalwell's office hasn't responded to requests for information.
Swalwell has maintained confidence this week that he will remain on the committee and blamed the reporting on his criticism of President Donald Trump.
A spokesperson told Axios that Swalwell hasn't seen Fang in nearly six years.
Swalwell's brother and father remained friends on Facebook with the alleged spy until this week. They changed the status after reports about the association emerged. Neither responded to messages.