Online health insurance marketplaces reopened for enrollment on Feb. 15, after President Joe Biden signed an executive order last month.
HealthCare.gov is open for a special enrollment period through May 15.
Biden in a statement Monday said that he will do everything he can "to ensure that all Americans have access to the quality, affordable health care they deserve."
"That is especially critical in the midst of a deadly pandemic that has already taken the lives of more than 470,000 of our fellow Americans and infected more than one out of every 12 additional Americans, often with devastating consequences to their health," he said.
The three-month special period will help people "secure some peace of mind as we work to beat the pandemic and strengthen and build on the Affordable Care Act," he added, encouraging people to sign up if they don't currently have health coverage.
The act is colloquially known as Obamacare.
Biden's order affects the 36 states that use the federal marketplace.
At least 13 states and the District of Columbia, which operate their own platforms, are following the federal government's lead and offering similar special periods for signing up.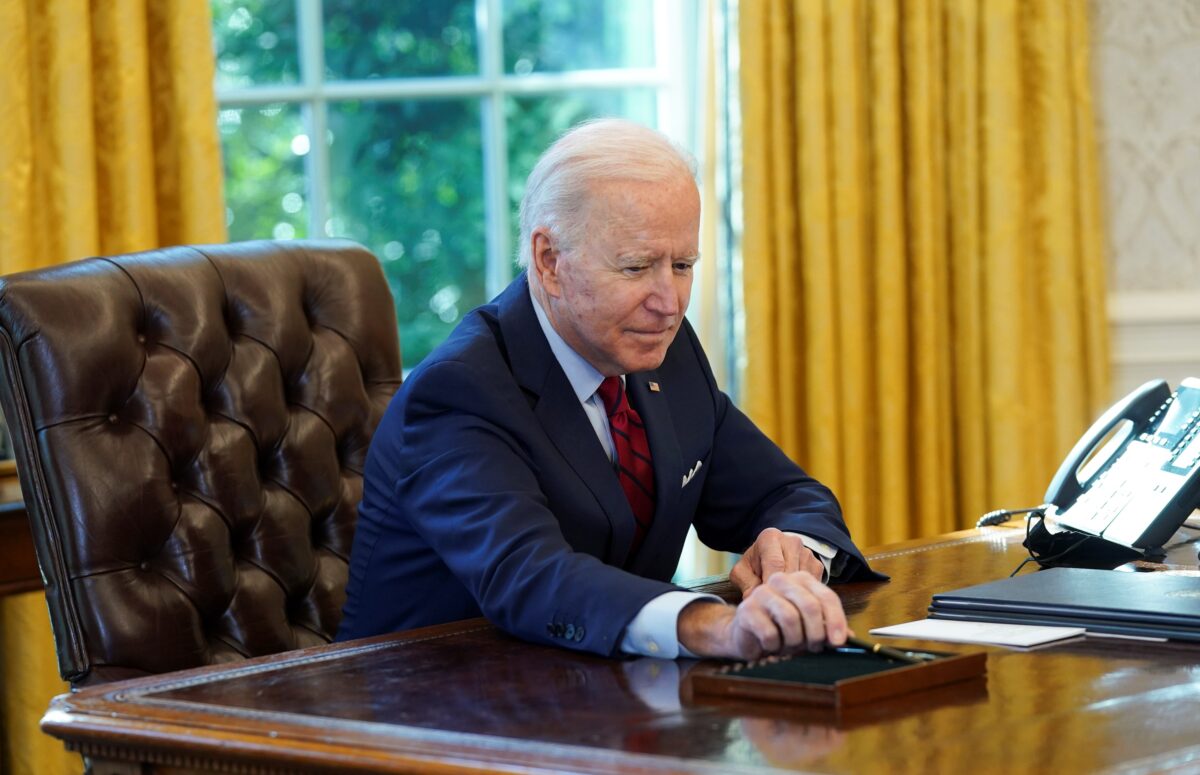 "President Biden was clear: we need to strengthen the Affordable Care Act and give more Americans access to health care, especially during this pandemic, which has further demonstrated the importance of having the right coverage. This Special Enrollment Period will give Americans who need affordable, quality health insurance an opportunity to get covered, and we encourage folks to head to HealthCare.gov starting on Monday to explore their options," acting Health Secretary Norris Cochran said in a recent statement.
Some 90 percent of people enrolled in coverage through the website receive financial help and three-quarters of consumers buy plans that cost $50 or less per month when counting the assistance.
Each year, there's a set period of time where people can sign up for health insurance. The period for 2021 had already elapsed prior to Biden's order.
Not everyone will qualify to get insurance during the period. Qualifying conditions include moving to a new home, getting married, and having a baby.
People interested in looking for healthcare can go to the website directly or use a phone to reach the marketplace's call center. A network of over 50,000 agents and brokers are ready to help, according to the Department of Health and Human Services.
To promote the special enrollment period, health officials are spending $50 million on a mix of advertisements and other outreach methods.
The administration plans on releasing data on how many people utilized the special period on a monthly basis, with the first report expected in early March.