Most Democratic and Republican members of Congress don't interact with news sources from across the aisle, according to a new study.
While no Democrats interact more than half the time with right-leaning news sources on Twitter, 5.3 percent of Republican members interact more than half the time with left-leaning sources.
Republicans with the most left-leaning news diets were Sen. Mitch McConnell (R-Ky.), with 76 percent of interactions with sources from across the aisle, Sen. Lindsey Graham (R-S.C.), 67 percent, and Sen. Marco Rubio (R-Fla.), 65 percent.
Democrats with the most right-leaning interactions were Rep. Dina Titus (D-Nev.), 46 percent, Sen. Jacky Rosen (D-Nev.), 34 percent, and Rep. Susie Lee (D-Nev.), at 21 percent right.
The average Democrat member of Congress interacted with just four percent of right-leaning news sources and 60 percent left ones; the average Republican's news diet included 22 percent of left-leaning sources, with the majority coming from outlets considered in the center.
The top Democrat news sources were The New York Times, The Washington Post, and the Los Angeles Times. Republicans were most likely to consume news from Fox News, The Wall Street Journal, and Breitbart.
The study was conducted by Ground News using its new bot, Blindspotter. It analyzed a user's last 3,200 tweets as of March 11 and tabulated the content a user replied to, liked, tweeted, or shared. Ground News has its own rating of news sources, drawn from bias data provided by Media Bias/Fact Check, AllSides.com, and The Media Bias Chart.
"Everybody talks about that we are more divided than ever before, and that's evident in the news that people are consuming," Ground News co-founder Harleen Kaur told The Epoch Times. "People are choosing sides and sticking with it rather than having a more balanced news diet that we should hope for and expect."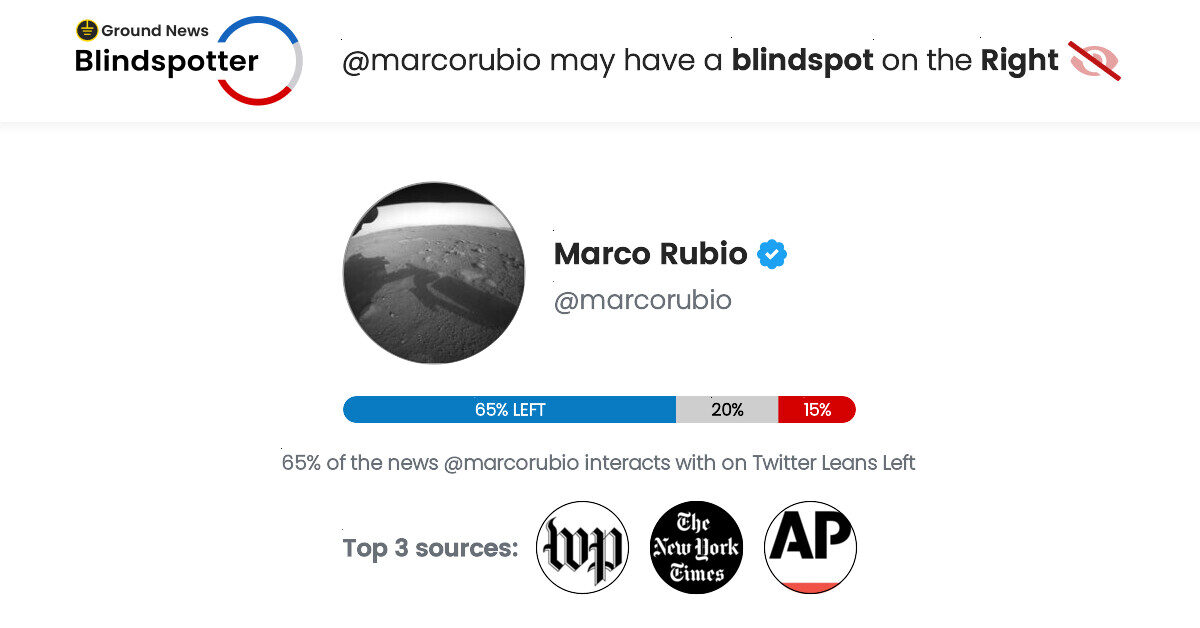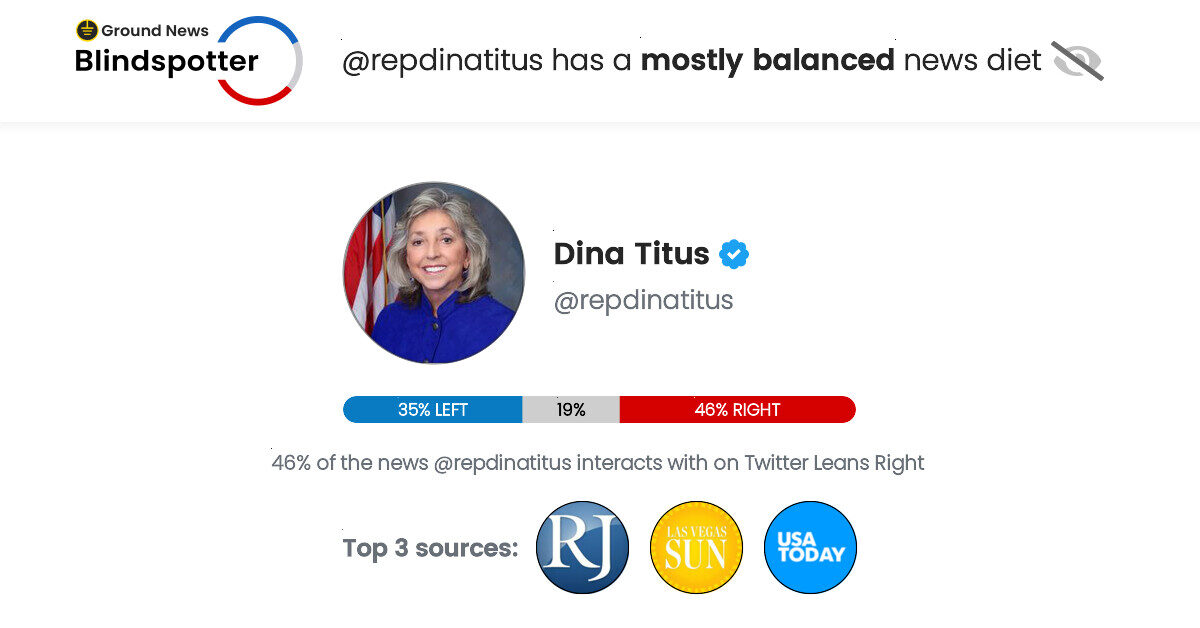 Kaur believes people, including members of Congress, should work to consume news from varied sources.
"Say you read New York Times, Washington Post, all the time, you should read Epoch Times or other publications to broaden your horizon and understand the issues that you might not be aware of if you just stick the sources on one of the sides," she said.
Limitations of the study include not being able to see what users are reading and sharing off of Twitter.
There were a few surprises in the data. Users that are painted by some as not balanced were actually found to have a pretty balanced news diet, Kaur noted, identifying Jack Posobiec of One America News and Tucker Carlson of Fox News as examples.
Rep. Marjorie Taylor Greene (R-Ga.), who had the most right-leaning news diet, had Posobiec among her top three influencers, according to the study. On the left, Sen. Chris Van Hollen (D-Md.) had the most left-leaning news consumption.