Kimberly Guilfoyle, a fundraiser for former President Donald Trump's 2020 campaign and girlfriend of Trump's eldest son, Donald Trump Jr., announced on Monday morning that she would join Eric Greitens's campaign for Senate as the national chair.
"Governor Greitens is a fighter who has stood with President Trump and has a proven record of advancing conservative America First policies," Guilfoyle said in a statement. "I am proud to join this team as the National Chair and look forward to championing Governor Greitens's vision throughout Missouri and around the country."
Greitens, a former Navy SEAL and Missouri Governor, launched his campaign on March 22 for the U.S. Senate seat to be vacated by the retiring Sen. Roy Blunt (R-Mo.).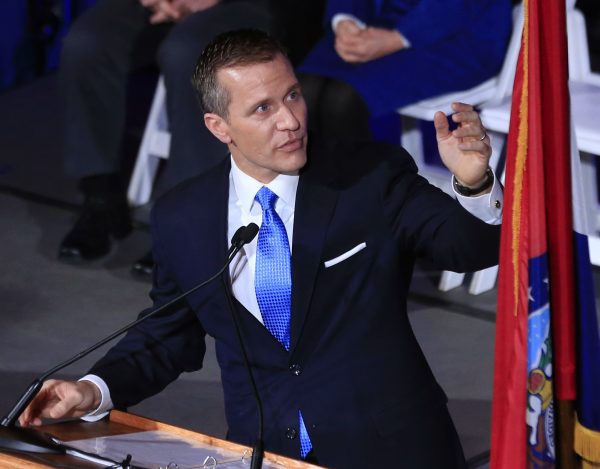 "Proud to announce @KimGuilfoyle has joined our campaign as National Chair!" Greitens wrote on Twitter Monday. "She has been one [of] President Trump's fiercest defenders, and she will continue to fight and defend America First values."
Greitens ended his gubernatorial term early amid an impeachment proceeding against him in 2018. At the time, he was facing an invasion of privacy charge based on allegations from a woman with whom he admitted to having an extramarital affair. Greitens was also charged with a felony for using charity donor lists for political fundraising.
Greitens denied the invasion of privacy charge, which was later dropped because the investigators failed to find evidence. Another charge was withdrawn due to an agreement made between Greitens and the prosecutor upon the condition of his resignation.
Greitens's main competitor is Missouri Attorney General Eric Schmitt, who announced his run on March 24. Rik Combs, a retired U.S. Air Force officer and Libertarian nominee for Governor of Missouri in 2020, also announced in March that he would run as a Republican.
As attorney general, Schmitt joined the Trump-backed Texas Supreme Court case challenging the validity of the 2020 presidential election. He also sued the Chinese Communist Party (CCP) on April 21, 2020, alleging that it abetted the spread of the CCP virus, commonly known as the novel coronavirus. Last week, Schmitt and Texas Attorney General Ken Paxton jointly filed a lawsuit against the Biden administration, seeking to reinstate Trump's "Remain in Mexico" policy to combat the border surges.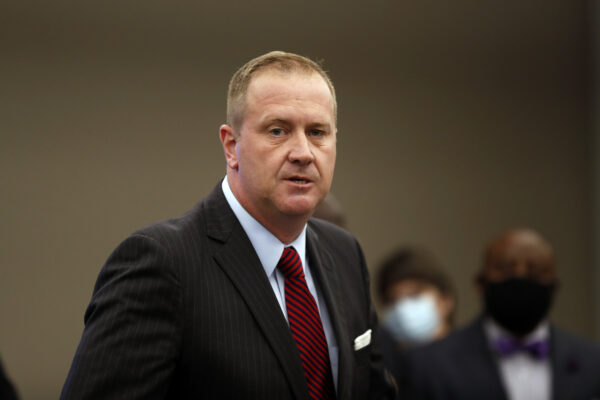 According to a GOP primary voters survey obtained by The Hill last month, Greitens led in the Republican field with 48 percent of the vote. Schmitt only received 11 percent.
Trump hasn't endorsed any candidate in Missouri's U.S. Senate race. In a state that Trump won in the 2020 election by a 15.4 percent margin, his endorsement is sought after by the candidates and could influence the voters significantly.
Greitens has received endorsements from Trump's former personal attorney Rudy Giuliani and Dennis Prager, a conservative radio talk show host.
Some Republicans, such as Jean Evans, the former executive director of the Missouri Republican Party, expressed concern for Greitens's run, saying it "opens the door for a Democrat," according to the Kansas City Star.
A few Democrats have declared running or considering the run for the Senate seat. Among them are former state senator Scott Sifton, former Marine officer Lucas Kunce, and Kansas City mayor Quinton Lucas.
Greitens told The Epoch Times earlier this month that he would "stand up and fight against the evil" CCP once he is elected.
Ivan Pentchoukov contributed to this report.