'It is a man made crisis—This was avoidable,' Sen. Cruz said.
Republican senators decried the Biden administration's handling of the border crisis at a press conference held Friday from the U.S.-Mexico border.
They called the situation a "heartbreaking" humanitarian crisis that was "preventable," and denounced the border policies enacted by President Joe Biden, calling on the administration to reverse them.
"All of us today witnessed the Biden cages. What is occurring here on the border is heartbreaking and it is a tragedy," Sen. Ted Cruz (R-Texas) told reporters on Friday.
Cruz and Sen. John Cornyn (R-Texas) led a congressional delegation of 17 of their colleagues, who are not from border states, to Mission, Texas, to see the conditions at the border firsthand. The group late Thursday met with Border Patrol agents on their midnight patrol, and on Friday were given a boat tour of the Rio Grande, a river that acts as a natural border in some parts of Texas.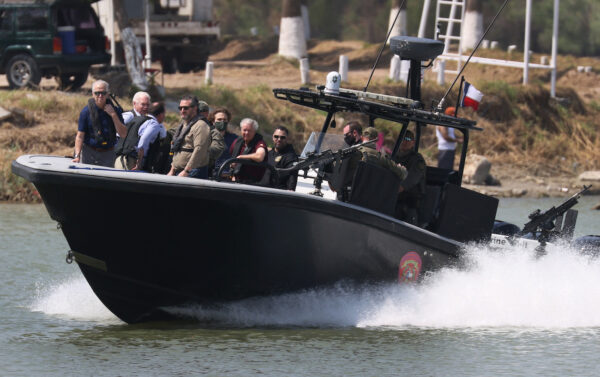 They also on Friday visited the temporary processing facility in Donna, Texas, which recently made headlines after photos emerged showing unaccompanied minors sleeping in crowded conditions on the floor.
"We saw cages, after cages, after cages of little girls of little boys lying side by side, touching each other, covered with reflective emergency blankets," said Cruz, describing the conditions he witnessed at the Donna facility. "There was no six foot space. There was no three-foot space. There wasn't a three inch space between the children lined up one after the other, after the other. And children, as young as infants, we saw playpens with infants and toddlers playing. We also saw a group of children who just today tested positive for COVID-19."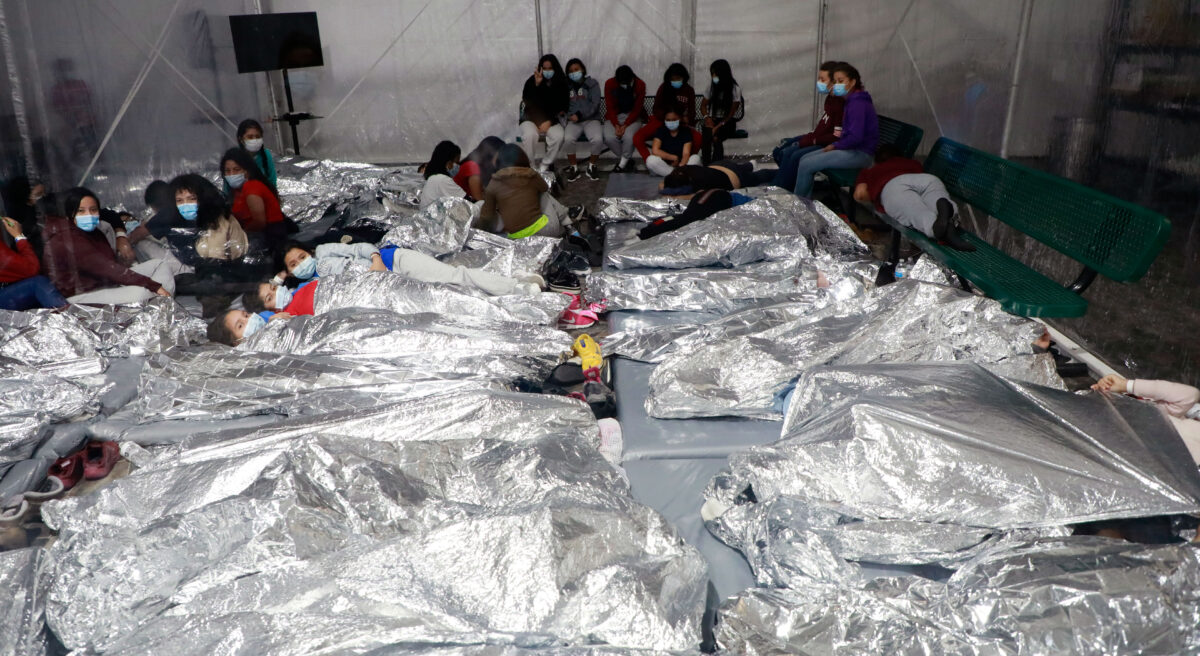 Cruz said he was concerned over the spread of the CCP (Chinese Communist Party) virus, which causes the disease COVID-19, at the facility.
"The Donna facility alone reports roughly 10 percent of the individuals being held there are testing positive for COVID 19—rates dramatically higher than the U.S. population. And the Biden administration is taking people who are testing positive for COVID-19 and locking them in cages side by side. This is inhumane," the senator said. He said the situation is a "direct consequence of policy decisions by the Biden administration."
"This needs to stop. It is a crisis, it is a tragedy and it is a man made crisis. This was avoidable. This was preventable," Cruz said.
The senator released video footage of the Donna facility on Twitter Friday afternoon. "These are the Biden cages … Thousands of kids, in the midst of a pandemic, crammed in at 1500% capacity. This is just one of the 'pods' at Donna. There are SEVEN more, equally full," he wrote.
Sen. John Barrasso (R-Wyo.) described the Donna facility as "young people crammed in like sardines, something none of us would want for any of our own children."
"And as we tried and did video what was happening there to share with the country in the world, the Biden administration censors tried to stop us," he added.
The Biden administration did not immediately respond to The Epoch Times' request for comment on remarks made by GOP senators at the border.
Since taking office, Biden has reversed a number of border policies from the Trump administration, including pausing border wall construction and announcing the removal of the "Remain in Mexico" policy—which required asylum seekers to wait in Mexico while awaiting immigration proceedings. The Biden administration has also been accepting unaccompanied minors, effectively reinstating the Obama-era "catch and release" policy. Adults and family units are still being expelled from the United States, Homeland Security Secretary Alejandro Mayorkas told NBC News on March 21.​
An ongoing immigration policy tracker by the Heritage Foundation found that Biden has rolled back almost all of former President Donald Trump's immigration policies.
Cornyn told reporters that officials on the ground are overwhelmed with the surge in illegal immigrants.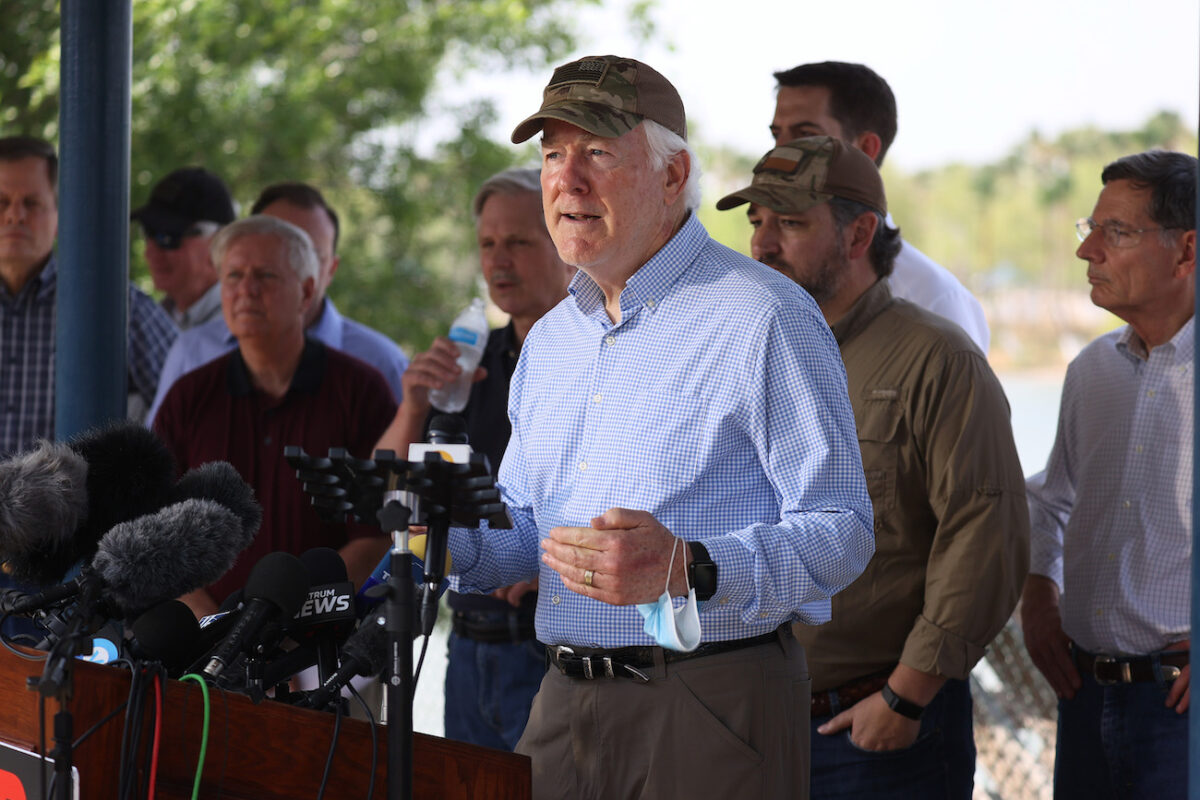 "The Border Patrol and Health and Human Services and the non-governmental organizations that are struggling to deal with this flood of humanity, tell us they cannot get ahead of this flood humanity without policy changes in Washington, DC," he told reporters.
Human and drug smugglers know how to exploit U.S. laws to their benefit, Cornyn said. "So ending catch and release, making sure people with legitimate claims get to present them to an immigration judge, I think should be a priority," he added.
Barrasso recounted that when the senators were with Border Patrol at night on Thursday, the group "could see the traffickers and the coyotes and the smugglers on the other side of the river … they were taunting our border agents saying, 'You cannot stop us now.'"
Sen. Tom Cotton (R-Ark.) described the border situation as "insanity."
"Every day, thousands of migrants are racing towards our border. Yet those migrants are not running away from Border Patrol officers, they're running to the Border Patrol officers because they know and their smugglers and their traffickers know that they can game our asylum system," Cotton said. "They can be released into the country in a matter of days, sometimes a matter of hours and they will never have to go back to their home country."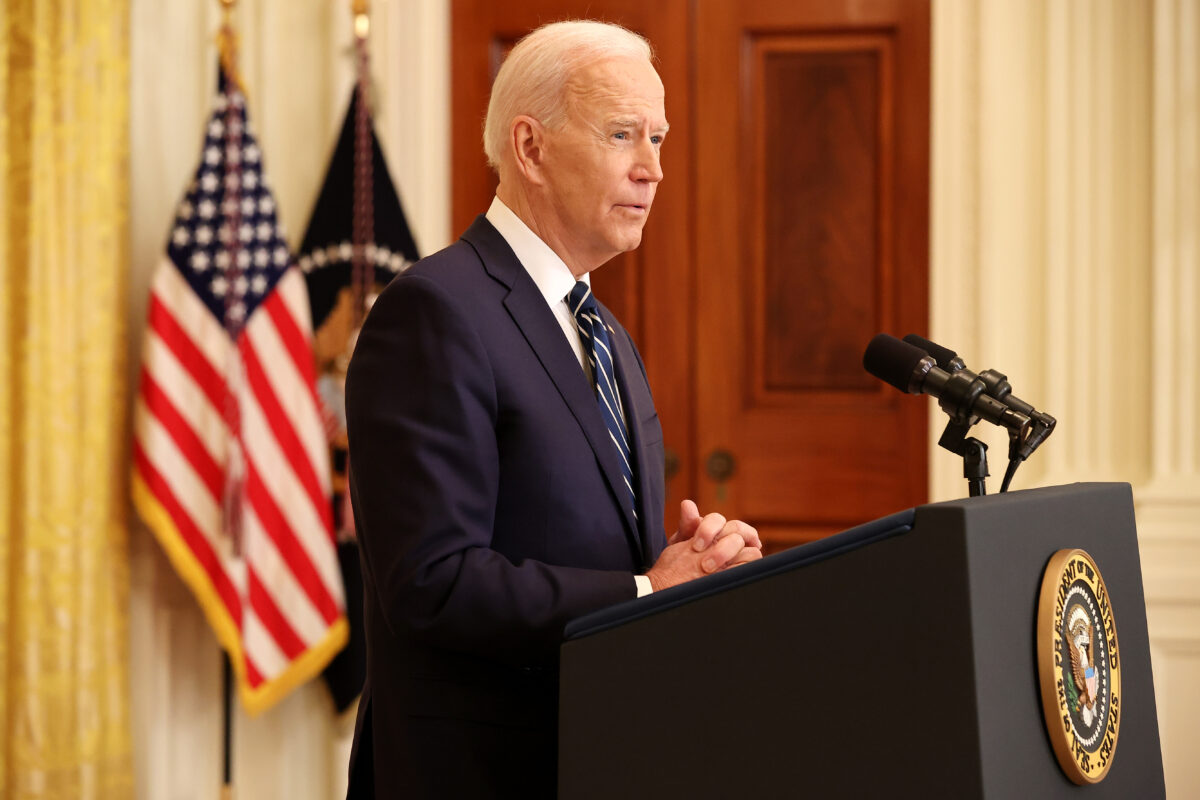 Biden, in his first presidential news conference on Thursday, repeatedly defended his border policies and blamed Trump for the current situation. He dismissed the current border crisis as something happens "every single" year and that "nothing has changed." Biden also claimed that the vast majority of family units who cross the border illegally "are being sent back."
But Barasso contested the Biden claims, telling reporters, "That's not true. And either he doesn't know it or won't admit it to the American people."
"The senators who are here today will tell you it's not true. The men and women in the field will tell you it's not true. It's time to let the press in to see what is happening. And the tragedy that this administration has brought on to our nation," Barasso said.
Biden on Thursday said there will be a military facility at Fort Bliss in Texas to hold 5,000 beds for unaccompanied minors—children who unlawfully enter the country without an adult—that would be open this week at the border. "We're providing for the space, again, to be able to get these kids out of the Border Patrol facilities, which no child—no one should be in any longer than 72 hours," he told reporters.
Border Patrol apprehended 100,441 illegal border-crossers along the southern border in February, according to Customs and Border Protection (CBP).
A total of 16,513 unaccompanied minors were in the custody of either CBP or the Department of Health and Human Services (HHS) as of March 23, according to the HHS Administration for Children and Families.
Bowen Xiao contributed to this report.