Georgia officials on Thursday asked a judge to lift an order that is blocking officials from altering information in voting machines in three counties, arguing the machines are needed to prepare for the upcoming Senate runoff elections.
Evidence demonstrates Cobb and Gwinnett counties "need to use" ballot marking devices from Dominion Voting Systems, Carey Miller, a state attorney, wrote in a court filing.
The filing included a declaration from Kristi Royston, the elections supervisor for Gwinnett County's Board of Voter Registrations and Elections.
She said the restraining order preventing her county and others from wiping or resetting the voter machines "has grave and serious consequences."
"It is preventing the Gwinnett County Board of Voter Registrations and Elections from beginning its required preparation for the [mail-in ballot] voting for the January 5 runoff elections for two United States Senate seats," she added.
Testing for the ballot marking devices and other voting equipment was scheduled to start on Dec. 3. That testing is on hold because of the restraining order. If the order isn't changed or struck down, it "will inevitably lead to widespread disruption" to mail-in and Election Day voting, according to Royston.
A judge on Nov. 29 ordered three counties in Georgia not to wipe or reset voting machines. Plaintiffs in the case, alleging fraud, are seeking to have outside experts examine the machines.
Janine Eveler, director of the Cobb County Elections Department, said the agency is already executing its plan for the upcoming runoffs. Preparation of voting machines, including clearing memory cards, started before order, she said.
The order is holding up testing of machines that will be required for in-person voting on Election Day, according to Eveler. The first step in the testing process is to clear memory cards of data from the Nov. 3 election and create cards with new data, which takes at least two-and-a-half days in total.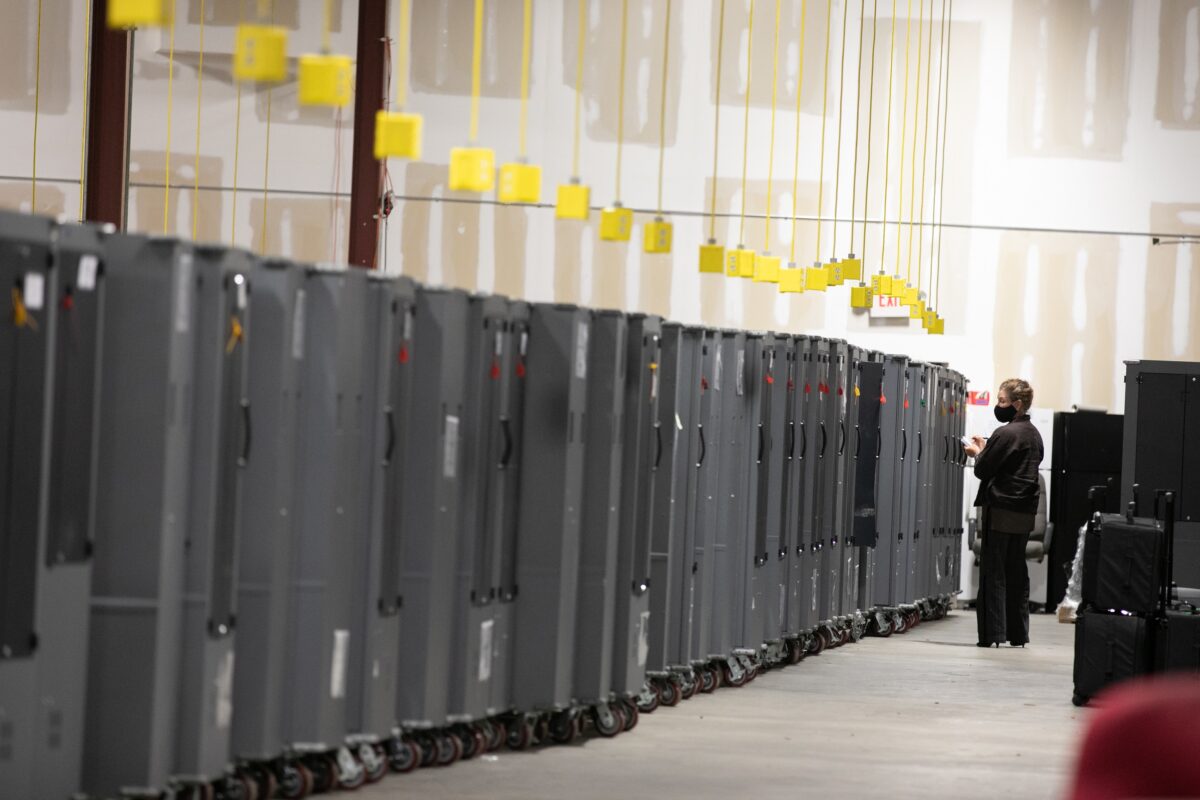 In order for testing to start on ballot marking devices on Dec. 8, county officials need to start clearing almost 400 cards by Dec. 4, Eveler said.
Lawyers for the plaintiffs didn't respond to requests for comment.
The filings came after a federal appeals court agreed to expedite the appeal in the case.
Plaintiffs earlier Thursday entered three new documents, including an expert report from number cruncher Matthew Braynard, who said he believes Georgia's database for the presidential election shows 138,029 voters whom the state marks as having requested and been sent an absentee ballot did not return it.
Braynard also said that at least 20,312 absentee or early voters were not residents of Georgia when they voted.
Plaintiffs also entered two declarations.
One from Eric Quinnell, an engineer, and Stanly Young, a statistician, said they analyzed results from the Nov. 3 election in Fulton County and found "unexplainable statistical anomalies."
The other is from Benjamin Overholt, who reviews election results for the Civil Rights Division of the U.S. Department of Justice and said the percentage of ballots rejected in Georgia was significantly lower than in previous elections.