Georgia Gov. Brian Kemp noted that the video showing suitcase-like containers of ballots being wheeled out from under tables in Fulton County on Election Night—after poll watchers allegedly departed the location—is of concern and needs an explanation from election officials.
Kemp, a Republican, described the footage that was presented by President Donald Trump's team at a Georgia State Legislature hearing Thursday as "concerning." He called on Secretary of State Brad Raffensberger to address the video and Trump's lawyers' claims.
"Certainly, Laura, today was concerning. I think we are working right now, and hopefully, the secretary of state will update us on exactly what was going on. I have heard they had a monitor there," Kemp told Fox News on Thursday in reference to the footage.
"I think it would be good for [Raffensberger] to come out and say exactly what was going on. But I think this also gives him an opportunity to really look at specifically at the Fulton County recount that's still going on to make sure that that recount has been done in the right way and that we know if these were ballots, were they counted correctly and if there were signatures on that," Kemp said.
WATCH: Footage of State Farm Arena in #Atlanta shows that after poll monitors and media were told counting was done, four workers stayed behind to count #ballots, at times pulling out suitcases containing ballots from underneath desks.

Watch full video: https://t.co/EHnM5HZFWj pic.twitter.com/xuT8Svgxbr

— The Epoch Times (@EpochTimes) December 3, 2020
After the video was displayed, President Trump as well as lawyers Rudy Giuliani and Jenna Ellis said it's evidence of fraudulent activity.
During the Thursday hearing, Jacki Pick, a lawyer volunteering for Trump's legal efforts, noted: "Everyone clears out, including the Republican observers and the press, but four people stay behind and continue counting and tabulating well into the night." It occurred at around 10 p.m., while the workers stayed until after 1 a.m., according to Pick and the video footage.
Pick said that at 11 p.m., once everyone was gone, workers are seen pulling out the suitcase-looking containers and asked rhetorically whether it's normal to "store suitcases of ballots under a table cloth." After reviewing hours of the footage, she said that it doesn't appear to be a normal procedure.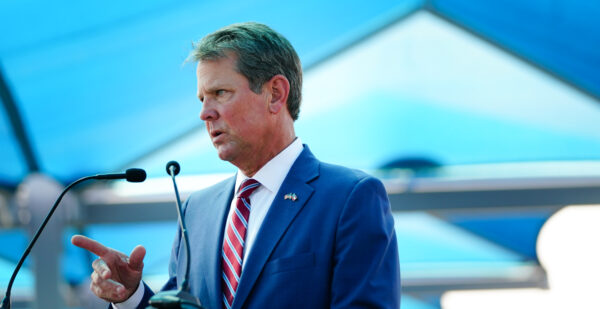 Election officials later said those weren't "suitcases" per se but are containers used for ballots.
Two election officials in Georgia, including state voting systems manager Gabriel Sterling, told a fact-checking website that what workers were doing in the video is not unusual at all, saying that the workers who were told to leave were involved in a different process—while those who stayed behind were involved in scanning ballots. However, they did not explain why the containers were wheeled out from underneath a table at around 11 p.m. when poll observers and other workers went home.
The officials also did not say why the containers allegedly filled with ballots were placed underneath the tablecloth-clad table or who placed them there.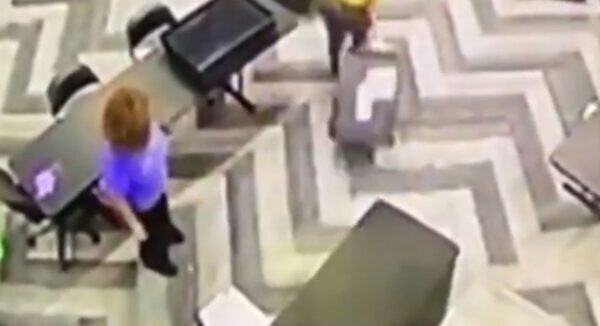 They also claimed poll observers were not necessarily sent home for the night and were free to come back to the State Farm Arena. This claim has been disputed by GOP officials, including state Republican Party Chair David Shafer, who wrote Thursday that the notion observers were there and watching is "untrue, as the video shows. Our position is unchanged. Ballots were counted unlawfully and in secret."
"Even had state monitors been present, the law still requires that ballot counting be open to partisan monitors and the public. But state monitors were not present, as the @GaSecofState now acknowledges and the video shows," Shafer wrote.
Another issue left unaddressed was why Fulton County officials said a pipe burst caused a two-hour delay to vote counting in a room where absentee ballots were tabulated at the State Farm Arena.
A local attorney who filed a records request about the burst pipe only received a brief text message exchange about the incident describing it as "highly exaggerated … a slow leak that caused about an hour-and-a-half delay" and that "we contained it quickly—it did not spread," according to the text conversation that the attorney, Paul Dzikowski, shared with The Epoch Times. "As it turns out, there never was a burst pipe or water main, which some news outlets reported," Dzikowski told The Epoch Times in an email.