Former Congressman Jason Chaffetz on Monday said he would consider challenging Sen. Mitt Romney (R-Utah) from the right, in the wake of Romney's guilty vote against former President Donald Trump.
"Yes, I would," Chaffetz, a Republican, told Sean Hannity on the Fox News' host show when asked about a potential run. "I'd think about it."
Chaffetz, now a Fox contributor, said he's still dedicated to the outlet. "I love Fox, don't get me wrong. I love it here at Fox but yes, I've thought about it," he said.
Chaffetz, 53, represented Utah's 3rd Congressional District in the House of Representatives from 2009 to 2017.
Chaffetz decided not to seek re-election from voters in 2018.
"For those that would speculate otherwise, let me be clear that I have no ulterior motives. I am healthy. I am confident I would continue to be re-elected by large margins. I have the full support of Speaker Ryan to continue as Chairman of the Oversight and Government Reform Committee. That said, I have made a personal decision to return to the private sector," he said in a statement.
Chaffetz later resigned before his term was over. Rep. John Curtis (R-Utah), who now holds the seat, won a special election to fill the vacancy.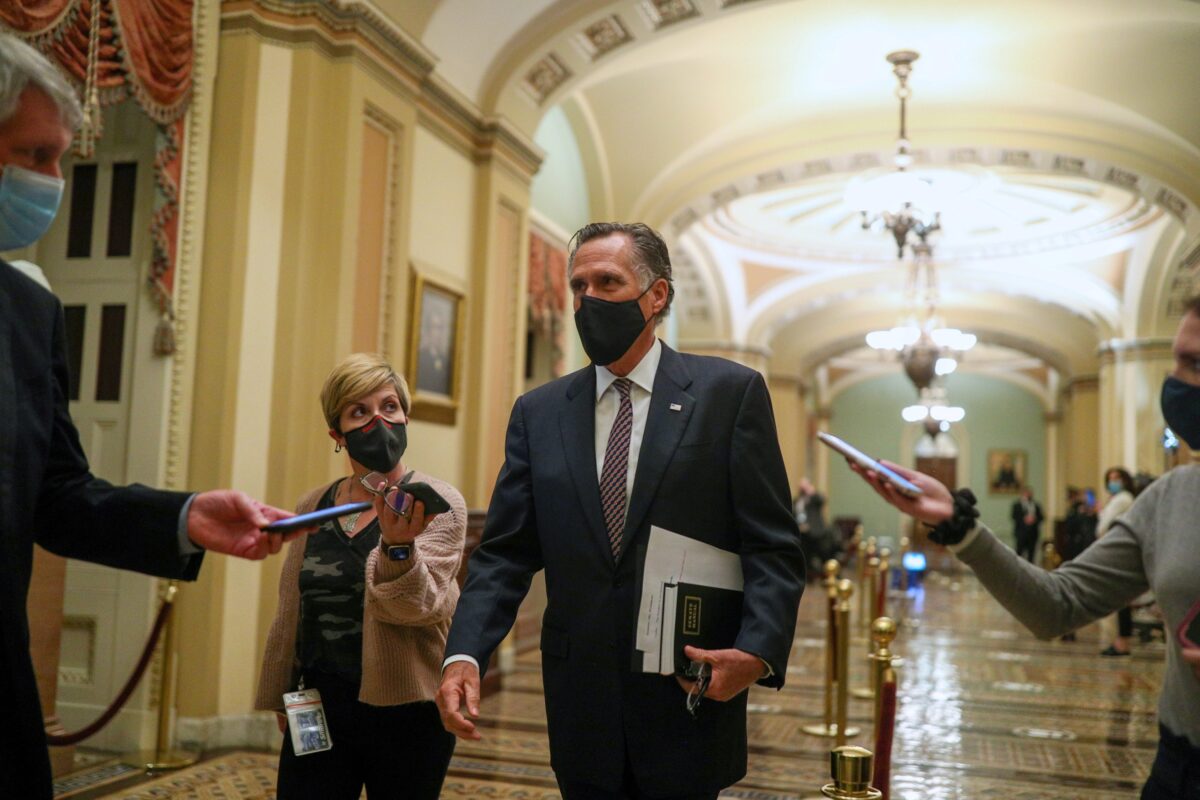 Romney won election to the Senate in 2018 with Trump's backing. But he has emerged as one of the former president's harshest GOP critics, and on Saturday became the only lawmaker to vote twice to convict him.
The other senator representing the state, Sen. Mike Lee (R-Utah), voted to acquit Trump. The former president was acquitted because the vote was 43-57, short of the 67 votes required for conviction.
The Utah Republican Party decided not to censure Romney, saying "we look forward to each senator explaining their votes to the people of Utah."
But some Republicans in the state are pushing a draft censure motion, arguing Romney betrayed the party and the Constitution with his vote.
"Senator Willard Mitt Romney used and uses his senatorial power and influence to undermine Republican President Donald J. Trump," the motion states, adding that Romney "has condoned false and misleading statements that have led the 117th Congress of the United States to further conduct an illegal and unconstitutional 2nd Impeachment proceeding against President Donald J. Trump."
Romney in a statement after the vote explained he thought Trump was guilty of inciting an insurrection by calling on supporters to attend a rally in Washington on Jan. 6 and urging them to march to the Capitol, which was later breached by a mob. Trump also emphasized that supporters should march there "peacefully and patriotically" and, after the breach, condemned the violence that took place.