It's too soon to confirm that all K-12 students in the United States can resume in-person learning in the fall, Education Secretary Miguel Cardona said on Wednesday.
"It's premature to tell. One thing that I know as a former commissioner of education, COVID-19 numbers will dictate how we move to reopen schools. So, it's not just about what's happening in the schools, it's about what's happening in the community. If, as members of our community, we can follow those mitigation strategies to make sure that our schools are safe places for our students and for our staff, we should have students in school next year. We should have them in school in the spring," Cardona said during an appearance on MSNBC.
"I really want to move forward this spring to safely reopen schools as much as possible, for K-8 is the goal, but we also know we have high schoolers that are waiting for their drama club to start, for their band, for those graduation ceremonies that are so important. So, we really need to make sure we're following the mitigation strategies and doing everything to get our students in school now."
Approximately three quarters of students in pre-K through 8th grade are being offered either part-time or full-time in-person instruction, according to federal data. Nearly half are back in school five days a week.
According to the tracking organization Burbio, 51.2 percent of K-12 students had resumed in-person, everyday instruction as of March 21. Another 30 percent were attending "hybrid" schools, or facilities that offer a mix of in-person and remote learning.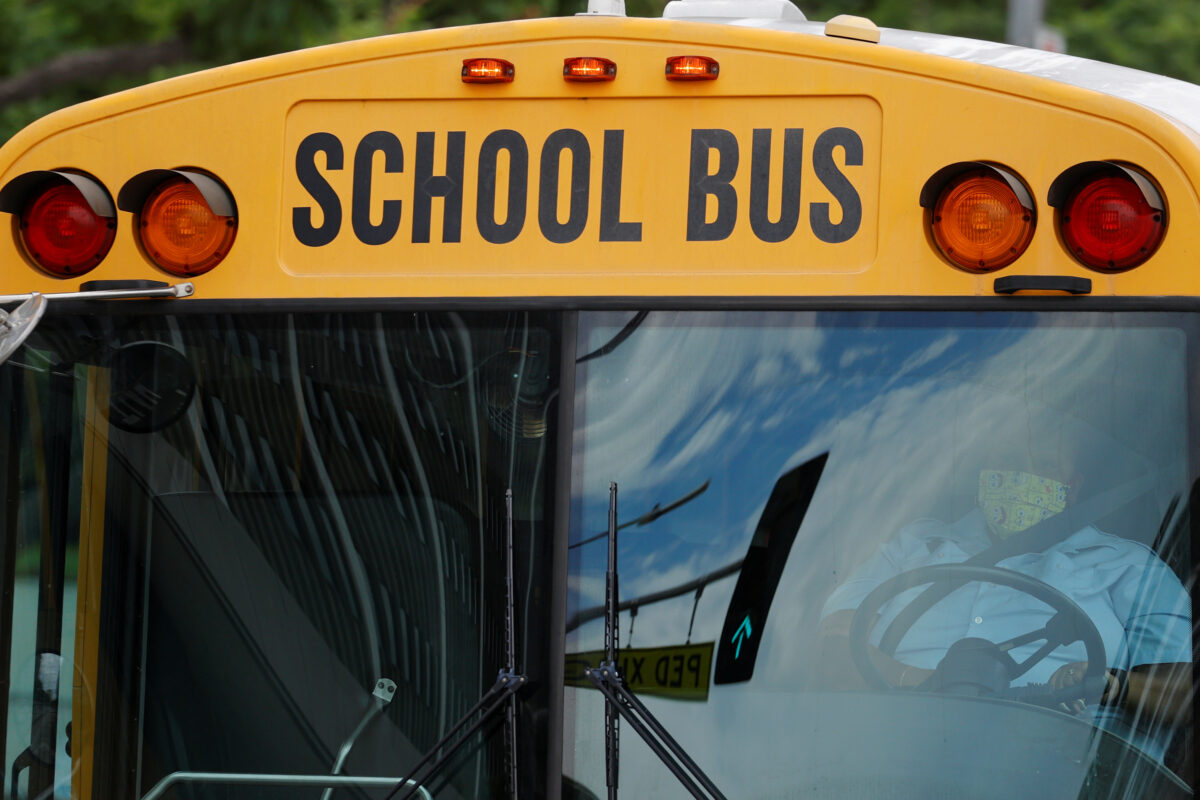 Educators and officials during a summit earlier in the day heard about how some districts have successfully reopened schools amid the pandemic as they grapple with demands, sometimes overlapping, from parents and educators.
Cardona said he knew firsthand how remote learning negatively impacted children and that he is working to get children back in school.
Governors across the country have been pushing for a return to in-person learning, along with many parents.
New Jersey Gov. Phil Murphy, a Democrat, on Wednesday said remote instruction has led to "learning loss" as he announced new guidance from the state's Department of Health that says schools should reopen now if they can require constant masking and regular handwashing.
Social distancing in the school can be as little as three feet, though six feet is required in common areas like cafeterias.
"Now is the time for all of our schools to meaningfully move forward, rather, with a return to in-person instruction, whether it be full-time or through a hybrid schedule," Murphy said, adding that every student should be back in school when the 2021-2022 school year starts.
Also on Wednesday, President Joe Biden announced that $81 billion in funds from the recently passed $1.9 trillion COVID-19 relief plan will be made available to all 50 states, Washington, and Puerto Rico to support efforts to return to in-person instruction.