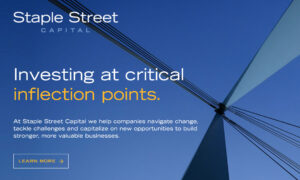 A filing with the U.S. Securities and Exchange Commission (SEC) shows that UBS Securities LLC arranged a private placement of $400 million with Staple Street Capital III, L.P. on October 8, 2020.
Staple Street Capital, a private equity firm located in New York, purchased Dominion Voting systems on July 17, 2018, for an undisclosed amount.
The securities firm that arranged the transaction, UBS Securities LLC, is a division of UBS Americas Inc, which ultimately falls under UBS Group AG, a company listed on the SIX Swiss stock exchange.
Three of four board members of UBS Securities LLC are Chinese according to Bloomberg, at least one of whom appears to reside in Hong Kong.
In 2014 UBS Securities LLC arranged a $200 million private placement for Staple Street Capital II, L.P. a previous company name. Staple Street Capital III, L.P. was founded in 2020. The previous company operated as a private equity fund and used the funds to invest in medium-sized businesses.
Dominion is facing multiple allegations for violating security standards and election manipulation, and it has denied those allegations.
"The company has no ownership ties whatsoever to USB [sic], or the governments of China, Cuba, or Venezuela," the latest statement updated on Dec. 3 on Dominion website states.
Staple Street Capital made significant changes to its website recently. Information about Team, Executive Board, and Portfolio have all been deleted.
Neither Dominion nor Staple Street Capital has responded to a request for comment from The Epoch Times.