A Customs and Border Protection (CBP) official said Monday that well over 100,000 illegal border crossers have evaded capture by patrol agents so far this year, adding to the alarm already raised around the growing number of monthly apprehensions.
Deputy Border Patrol Chief Raul Ortiz told Fox News Channel's "America's Newsroom" that the agency has resources at its disposal allowing estimates of "how many people are actually getting away from us," adding that so far in 2021, this figure stands at "way over 100,000 people."
Separately, Ortiz earlier estimated that more than 1 million illegal immigrants would arrive at the U.S.-Mexico border in 2021 as the White House grapples with how to find facilities and process them.
"We're already starting to see some higher days of 6,000-plus apprehensions," Ortiz told reporters on March 30. "So I fully expect our border patrol agents to encounter over a million people this year."
CBP figures show that illegal crossings rose to over 100,000 in February, while the number of family units caught trying to enter illegally rose to over 19,000, nearly three times the January figure.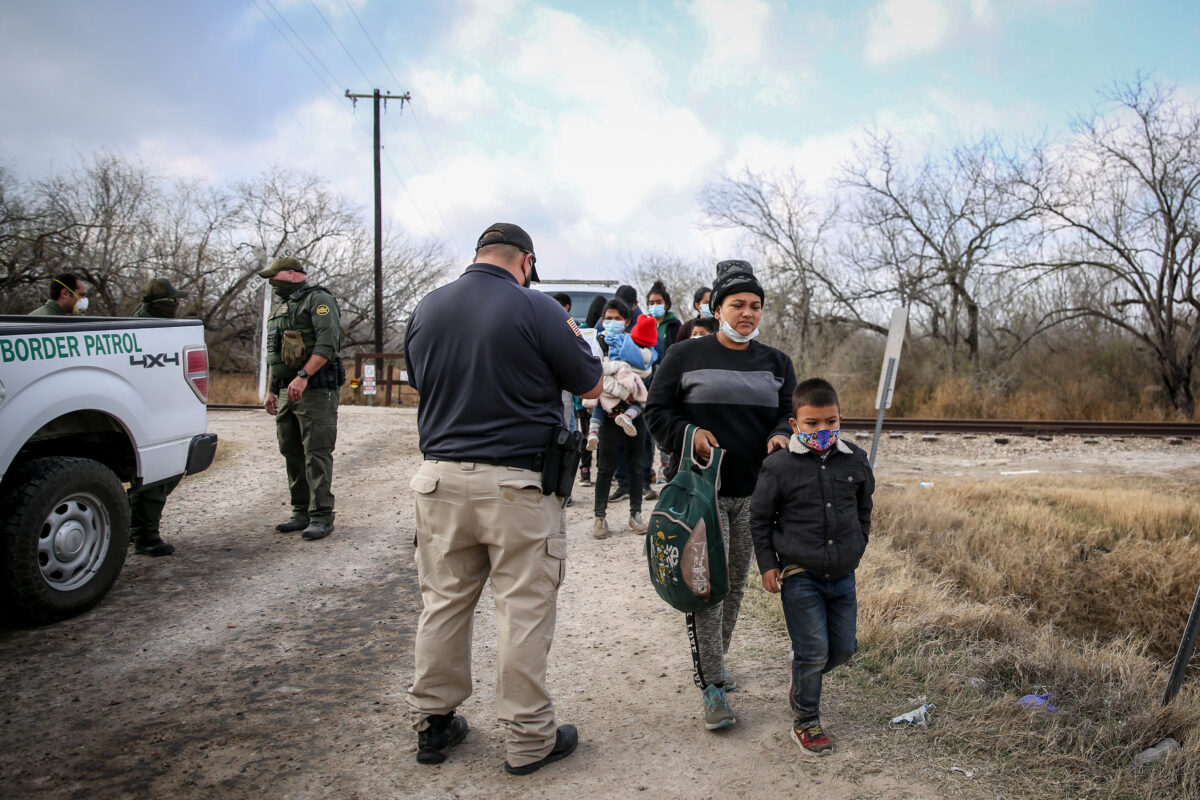 Republicans and others have blamed President Joe Biden's immigration policies and messaging for fueling the border surge, particularly his reversal of key border security measures enacted by the Trump administration. While the Biden administration has sought to portray the spike in illegal crossings as a seasonal phenomenon, officials have at the same time rolled out more aggressive messaging in a bid to discourage would-be illegal immigrants.
"Don't come over," Biden said in a March 16 interview with ABC News when asked to articulate his message to would-be border crossers. "Don't leave your town or city or community."
Biden has also said that his administration is continuing to quickly expel most adults and families under a public health order imposed at the start of the COVID-19 outbreak. But the administration is allowing teens and children, at least temporarily, to stay in the country.
Rep. Henry Cuellar (D-Texas) last week toured the U.S.-Mexico border with Sen. Joe Manchin (D-W.Va.), who was one of the first major Democrat lawmakers to break ranks with his party and start referring to the border surge as a "crisis."
Cuellar reinforced the Biden administration's message that most would-be immigrants were being turned away, saying that, out of 100 people applying for asylum in the United States, "88 percent are going to be rejected."
"Those are the numbers, only 12 percent," he said.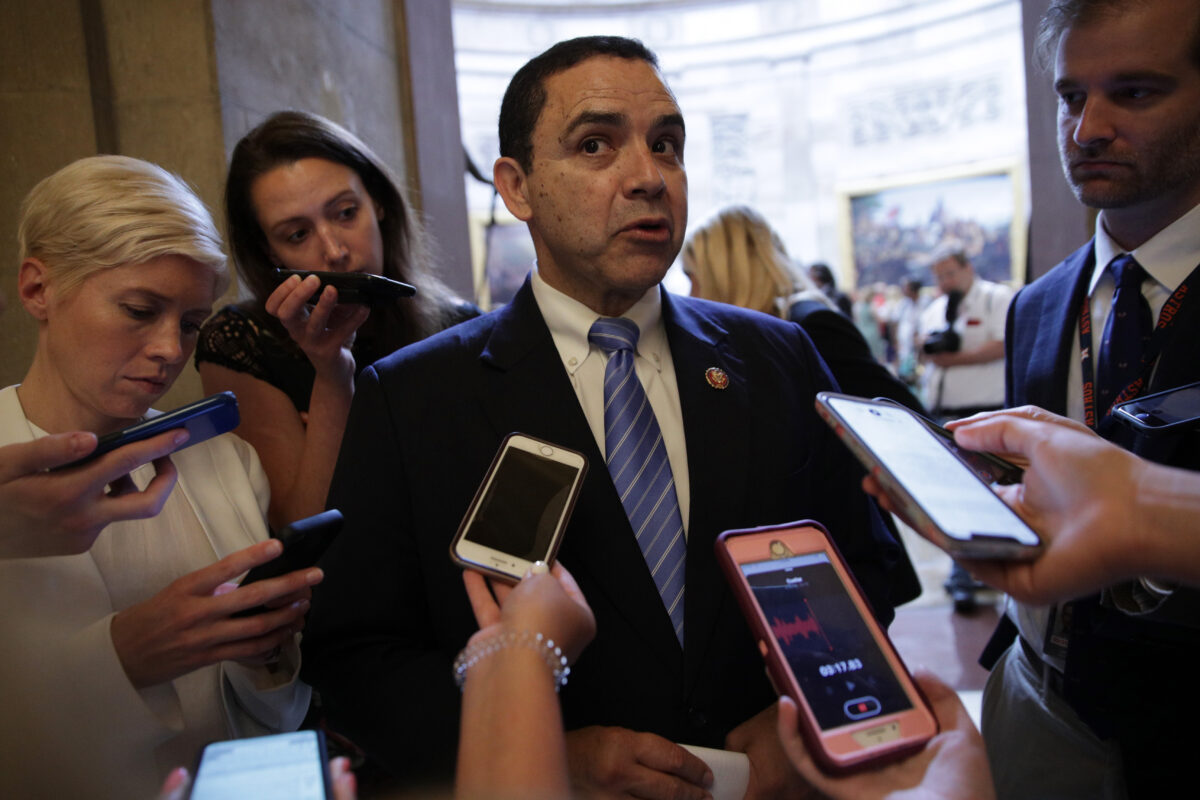 Still, many would-be illegal immigrants believe that they are welcome to enter and stay in the United States, according to Reuters interviews with nearly two dozen migrants and more than a dozen people identifying themselves as smugglers.
"There's 100 days of free passage across the border," a Guatemalan smuggler told Reuters, referring to one prevailing perception. "Supposedly the president is letting children in," another told the outlet.
Cuellar suggested the message that the border is not open is not getting through.
"In many ways, we're giving false hope to people coming here," he said.
"Do we have a war zone, like some people call it? No, we don't. Do we have a humanitarian crisis? Yes, we do," Cuellar said of the situation in his home town of Laredo.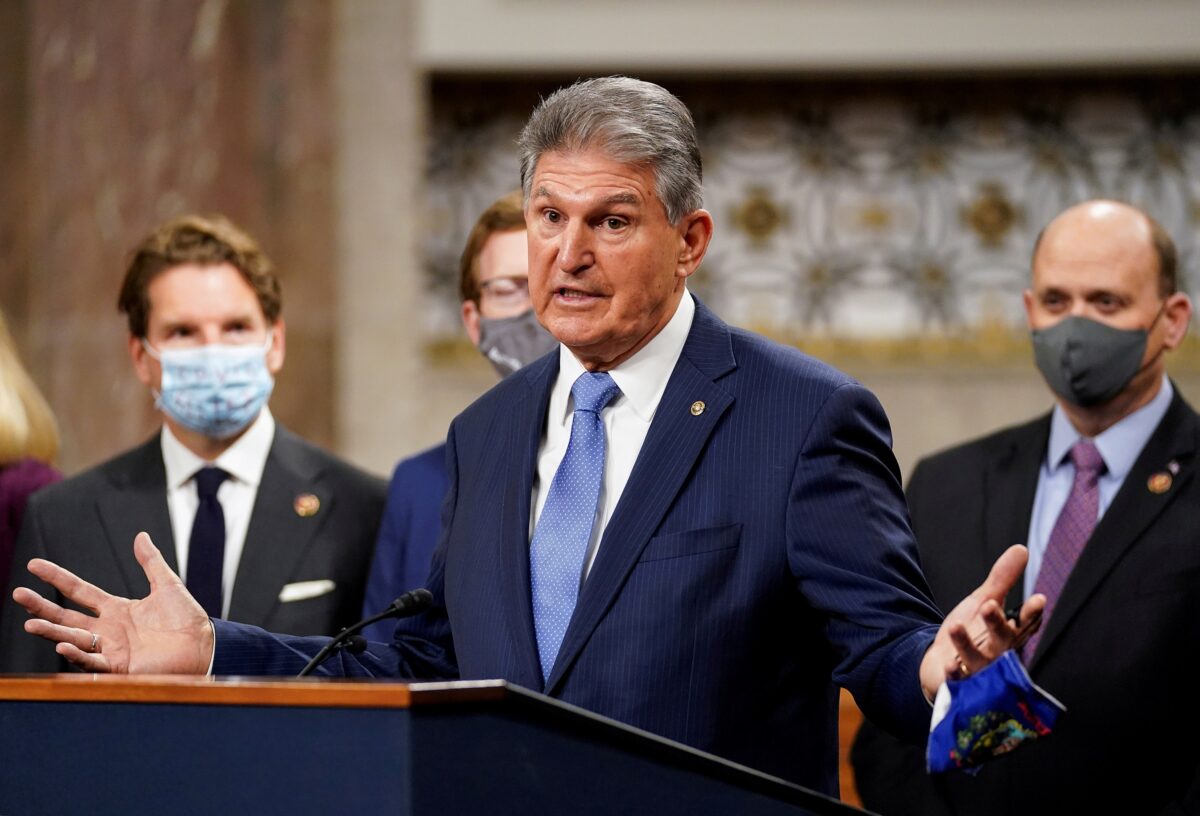 Manchin reinforced that characterization, telling reporters that "we've got a human crisis that I'm seeing here."
"Something has to be done and it has to be expedited," Manchin said. "This problem is not going away. This problem will not cure itself, I can assure you, and they're coming in droves," he added.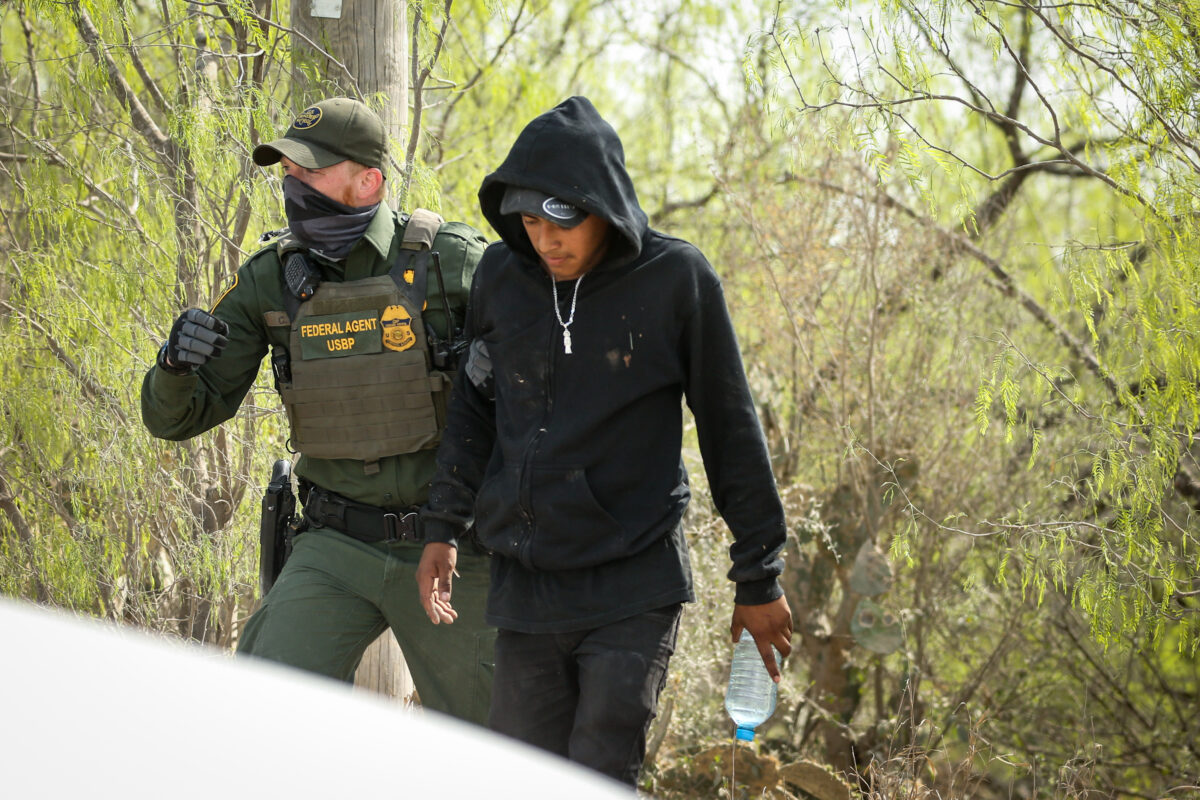 "I think, this month, we'll probably hit around 130,000," Cuellar said of his predictions for March. "So we're heavy right now—I think we're probably going to surpass what happened in May 2019 the way we're going right now."
The spike two years ago that Cuellar was referring to saw 144,116 enforcement encounters along the southwest border.
Manchin said that "we need to look at everything humanly possible" to stem the border surge, and raised the possibility of a 90-day immigration moratorium.
"We've got a human crisis that I'm seeing here … so if that means shutting everything down for 90 days of how we have people come into our country, sending that message that we're not going to be taking people into this country until we get our ability to make sure we're able to do it and do it right," he said.
Other measures Manchin suggested include beefing up border security and a more robust U.S. immigration presence in Central American countries so as to process asylum claims there.