Senators Tammy Duckworth (D-Ill.) and Mazie Hirono (D-Hawaii) said that they would vote no for President Joe Biden's future nominees, except for diversity nominees, because of the lack of Asian American representation in the cabinet.
"There's no AAPI representation in the cabinet," Duckworth told reporters on Tuesday. "There's not a single AAPI in the cabinet position. That's not acceptable."
AAPI stands for Asian Americans and Pacific Islanders. Duckworth came from Asia, and she is the first Senator of Thai descent. Currently, Duckworth and Sen. Mazie Hirono (D-Hawaii) are the only two Asian American Senators.
"President Biden will be the first President in 20 years without a cabinet secretary who is AAPI," Duckworth said.
However, Duckworth acknowledged that Katherine Tsai, the recently confirmed U.S. Trade Representative, is at cabinet-level because she "sit[s] around the table."
Sen. Hirono, a Japanese-born American, expressed agreement with Duckworth's position. She told a reporter on Capitol Hill on Tuesday, "I'm joining Tammy in her … position that we'd like the see the White House make a commitment to more diversity representation in the Cabinet as well as senior White House positions. And until that commitment comes, we will not be voting for any non-diverse nominees."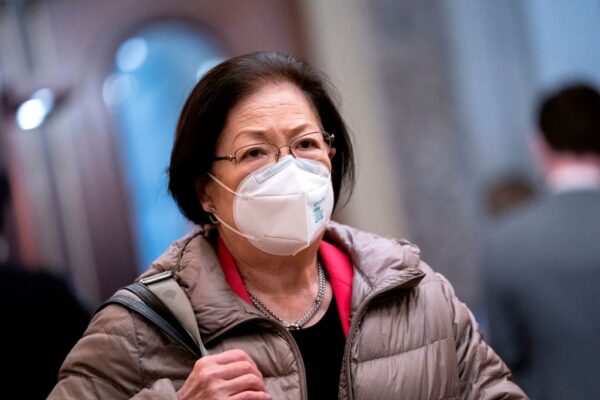 "This is not about pitting one diversity group against another by the way. So I am happy to vote for Hispanics, Blacks, LGBTQ, AAPI, and not pushing for particular candidate," she said, later adding, "One of the things that [Biden] did say though is that he made a commitment to have as diverse a Cabinet as possible. And I would like him to live up to that."
Biden's initial nominee for Office of Management and Budget (OMB) director, Neera Tanden, is an Indian American. Her nomination fell apart when key senators announced they wouldn't support her due to her past provocative attacks on Republican Senators on Twitter.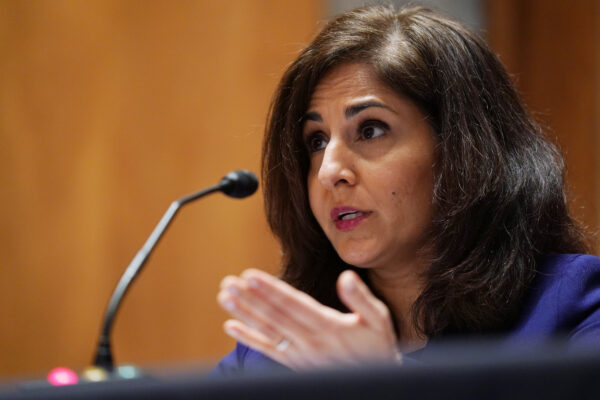 Duckworth described it as "incredibly insulting" and "the trigger" when Jen O'Malley Dillon, the White House deputy chief of staff, mentioned Vice President Kamala Harris's Asian American heritage.
"That is not something you would say to the Black Caucus: 'Well, you have Kamala—we're not going to put any more African Americans in the Cabinet because you have Kamala.' Why would you say it to AAPI?" she asked.
"At this point, they can call me and tell me what the proposal is," Duckworth continued. "But until then, I am a 'no' vote on the floor, on all non-diversity nominees."
Duckworth suggested that Biden could nominate Asian Americans to head Federal Communications Committee or OBM, or "they could make a commitment for a future cabinet secretary, an actual cabinet secretary."
Duckworth, like Hirono, clarified that diversity nominees are an exception—she would vote for racial minorities and LGBTQ nominees, but not anybody else.
More than 1,000 positions—mainly heads of agencies and a lot of deputies—require Senate confirmation.
In an equally split Senate (50-50), Duckworth's and Hirono's votes could be critical.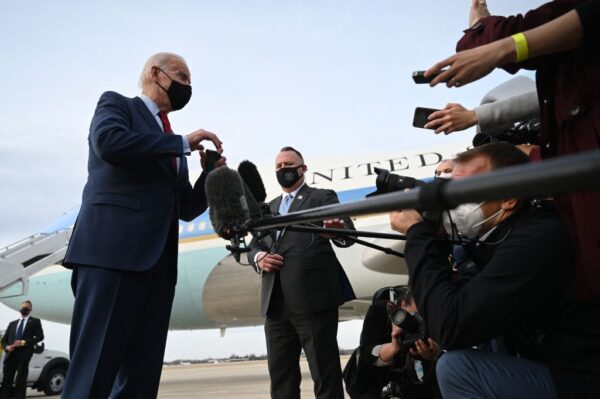 When asked about the matter late Tuesday, Biden said that the administration has "the most diverse Cabinet in history."
" We have a lot of Asian Americans who are in the Cabinet and sub-Cabinet levels. Our Cabinet is formed," he told reporters before boarding Air Force One in Columbus, Ohio.
He did not respond to a question about whether he had spoken to Duckworth or Hirono.
Mimi Nguyen Ly contributed to this report.