A lawyer for a Democrat who claims she won an election that state officials say she lost argued in a new filing that the House of Representatives can unseat the winner, overruling the election certification.
Marc Elias wrote in a brief to the House Administration Committee that the panel should not take any action in regards to Rita Hart, the Democrat candidate, avoiding state court and going straight to the House.
Elias says that neither the Federal Contested Elections Act (FCEA) or any other rule adopted by the House required Hart to first bring a contest in state court.
"The plain language of the FCEA does not require a contestant to exhaust all state remedies before filing a notice of contest—a notable omission, given that Congress routinely includes statutory exhaustion requirements in other contexts. The Committee should not read into the FCEA an exhaustion requirement where none exists," the lawyer argued on Monday.
"Moreover, there is no uniform requirement found in House precedent that a contestant must exhaust every possible state judicial remedy before filing a notice of contest. Indeed, such a requirement would directly intrude upon the House's constitutional mandate to judge the elections of its members," he added.
Hart alleged in her initial brief that the state wrongly excluded 22 ballots. Hart, who lost to Rep. Marianette Miller-Meeks (R-Iowa), says that if the ballots were counted, she would have won the race for Iowa's 2nd Congressional District.
Miller-Meeks was certified the winner by six votes and sworn in on Jan. 3.
The House Administration Committee rejected a motion by the representative to dismiss Hart's contest and is conducting an investigation into the election, keeping open the possibility of declaring the Democrat the rightful winner.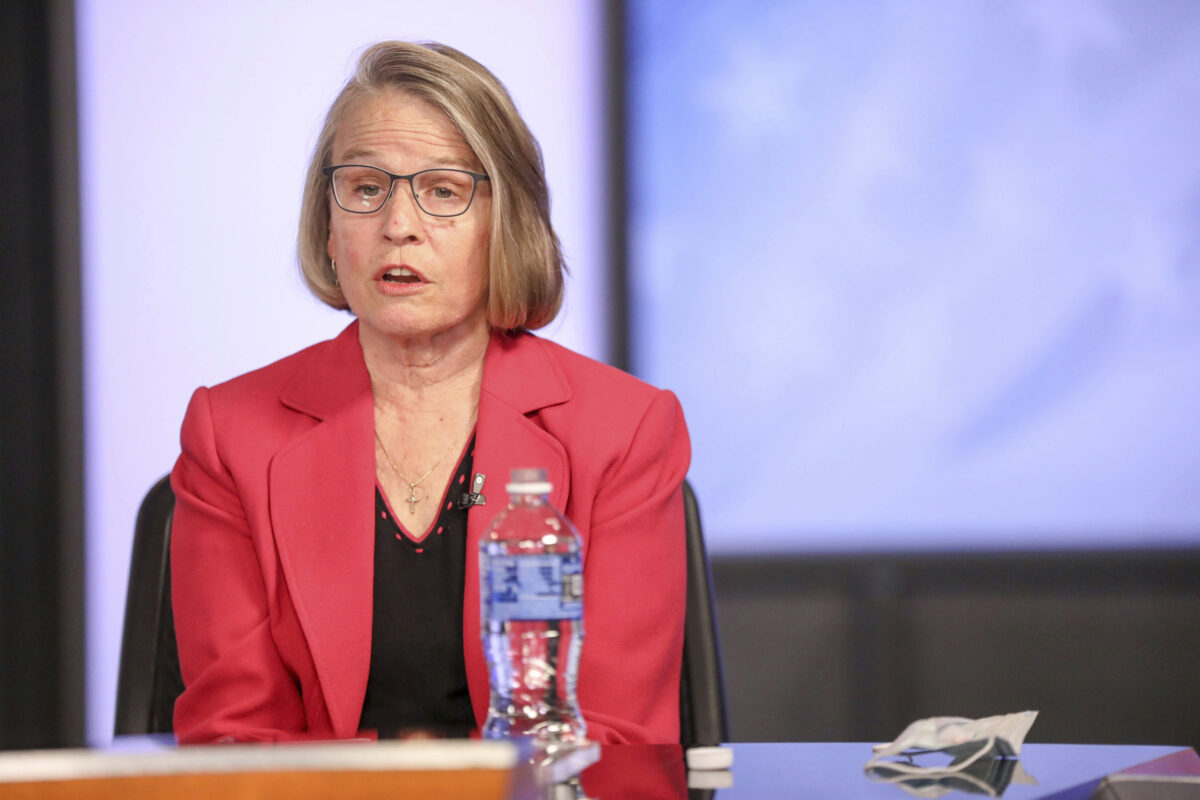 Hart didn't bring a state contest because Iowa's procedures "would not have provided a sufficient process to ensure that the 22 votes identified in this contested election case would have been counted, let alone achieve a full hand recount using the rules and procedures articulated in this brief," Elias further wrote on Monday.
"Iowa law provides no rules or guidance for contest courts. Accordingly, a state contest would have required precisely the sort of rulemaking that this Committee is now undertaking. But significantly, whereas this Committee's process has taken place over a series of months, including 19 days for the parties to craft their proposed rules, a state contest would have mandated this entire, complex, fact-specific undertaking in a period of only one week," he continued.
"Simply put, it would not have been possible for Contestant Hart to ensure that every lawful vote was counted in the Second Congressional District under such restrictive circumstances. Instead, this forum provides the best—indeed, the only—means of ensuring that every vote is counted and that the voice of every Iowan is heard."
The FCEA does allow a candidate who lost to file a contest but that candidate must "prove that the election results entitle him to contestee's seat," a congressional research report (pdf) on the act noted. "Therefore, the contestant must demonstrate that, but for voting irregularities or acts of alleged fraud, the contestant would have prevailed. In addition, although the House has broad authority over its elections, a state-issued election certificate generally provides prima facie evidence of the regularity and results of an election to the House."
Elias's filing came as a growing number of House Democrats decry their party's efforts to overturn the election, noting that members vehemently opposed similar efforts to flip states from Democrat Joe Biden to former President Donald Trump in the presidential election.
"This election result was certified by the State of Iowa and Rep. Miller-Meeks was sworn in nearly three months ago," Rep. Chris Pappas (D-N.H.) said in a recent statement. "As I said when Republicans challenged the Electoral College votes on January 6th, the election is over and it's time to move on."
Republicans also oppose the move to unseat Miller-Meeks. They're also concerned about Elias, a Perkins Coie lawyer who represents House Administration Chairwoman Zoe Lofgren (D-Calif.) and several panel members in addition to Hart.
"In the election contests currently before us, Mr. Elias simultaneously represents Members of the Committee, the triers of fact and law, and parties to these contests, an arrangement clearly prohibited by attorney ethics rules and obligations," several GOP panel members wrote to Lofgren last week.
Elias represented Democrats in numerous court cases concerning the 2020 election and repeatedly called Republican efforts to challenge election results frivolous and meritless. He has claimed criticism of the Hart effort is a sign that Republicans fear him.