A group of powerful Democrat governors is pressuring President Joe Biden to remove a cap on state and local tax deductions, known as SALT.
New York Gov. Andrew Cuomo, California Gov. Gavin Newsom, and five other governors wrote to Biden on Friday praising his administration for steps its taken so far, including the $1.9 trillion COVID-19 relief package it was able to ram through Congress.
"We applaud those efforts to help our citizens. But we must go further and undo the cap placed on State and Local Tax (SALT) deductions by the Trump Administration through the Tax Cuts and Jobs Act in 2017," the group said.
They asserted that capping the deductions "was based on politics, not logic or good government," adding: "This assault disproportionately targeted Democratic-run states, increasing taxes on hardworking families. This was unacceptable then, and is simply untenable given the dire economic conditions caused by the pandemic."
Former President Donald Trump signed into law a tax cut bill in the first year of his administration that capped the itemized deduction for state and local taxes to $5,000 for a married person filing a separate return and $10,000 for all other tax filers.
Trump said during a television interview about the cap that some well-run states are "really subsidizing states that have been horribly mismanaged."
"And it's unfair that those states really are being subsidized by states like Indiana and Iowa. And I mean, I could name many states. I could probably name three quarters of them. They are so well run and they are being penalized. They're being penalized. And it's not fair. And so what we are doing is, we're showing that. Now, with all of that, the tax cuts are so steep that the people in every state benefit. But it's finally time to say, hey, make sure that your politicians do a good job of running your state. Otherwise, you are not going to benefit," he said.
The attorneys general for New York, New Jersey, Maryland, and Connecticut sued the Trump administration, arguing that the SALT cap was unconstitutional because it pressured the states to change their tax policies. The lawsuit was dismissed and an appeal was rejected.
According to the new letter, taxpayers in New York and California are each being forced to pay more than $12 billion in additional taxes to the federal government because of the cap.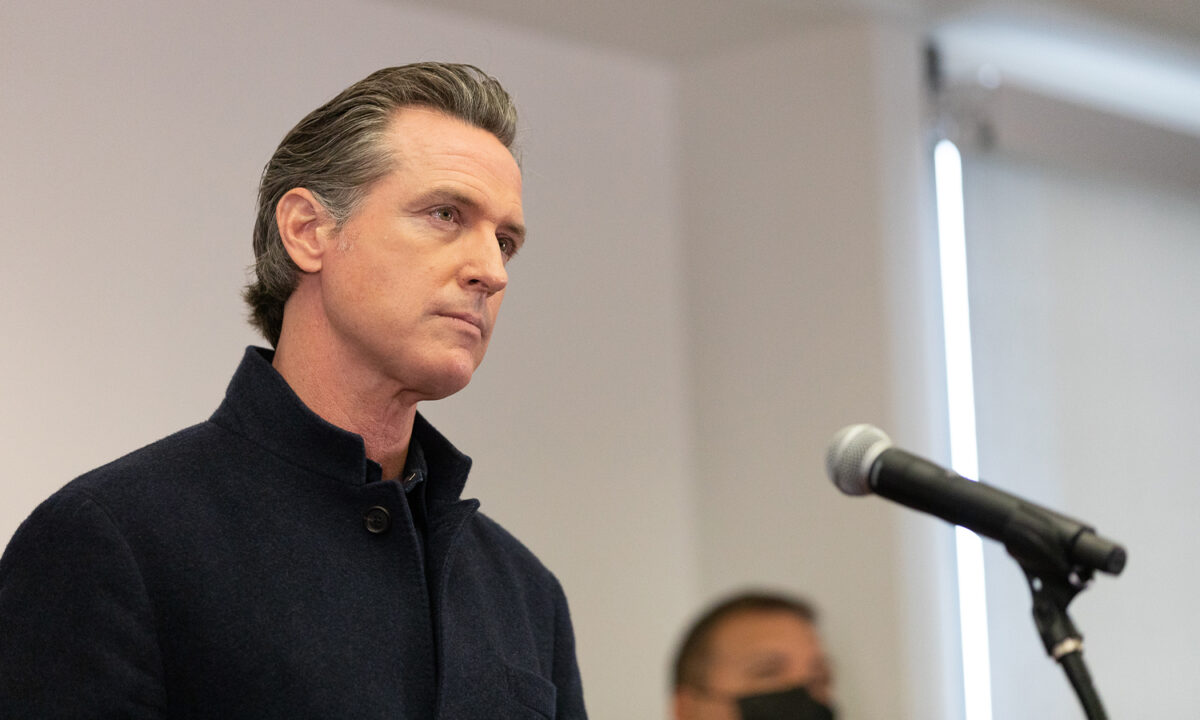 "In short, middle-class Americans are struggling under this federal tax burden, while corporations—which are still able to fully deduct SALT as business expenses—are profiting because of the same law. The negative impacts of the SALT cap on middle class families are particularly egregious when you consider that in the states most affected by this cap, the federal government already takes more in federal taxes than the states receive in federal support, effectively subsidizing federal payments to other states," the governors wrote, urging Biden to immediately repeal the provision.
Hawaii Gov. David Ige, Illinois Gov. J.B. Pritzker, Oregon Gov. Kate Brown, Connecticut Gov. Ned Lamont, and New Jersey Gov. Phil Murphy also signed the letter.
Asked where Biden stands on the matter, White House press secretary Jen Psaki told reporters this week that the administration would be "happy to hear" ideas from Democrats on ways to eliminate SALT, noting that doing so would cost the federal government money.
Proposals should include ways to pay for the elimination "unless they think that doesn't need to be paid for," she added.
The SALT cap, in addition to other parts of Trump's tax cuts, led to rich Americans paying more taxes, according to an IRS analysis. The state and local tax limit "raised marginal rates for a lot of folks at the top," Garrett Watson, senior policy analyst at the Tax Foundation, a nonpartisan tax policy group, told The Epoch Times in a previous interview.
During a hearing last month, Treasury Secretary Janet Yellen told Democrat members of Congress that she would "would work with you to try to ensure the inequities that this caused are remedied in a fair and responsible way."
House Speaker Nancy Pelosi (D-Calif.) said during a press call on Thursday that she supports adding a SALT cap repeal into an upcoming piece of legislation, saying the limits were "devastating to the state of California."
"It was mean-spirited to begin with, politically targeted," she claimed.
Tom Ozimek and Emel Akan contributed to this report.