U.S. Secretary of State Antony Blinken on Wednesday certified that Hong Kong does not warrant unique treatment under American law as the city's autonomy has been eroded, reaffirming a determination made by the Trump administration last year.
The United States in May 2020 first refused to make the annual certification required by law as the Chinese Communist Party (CCP) cracked down on the region's autonomy.
Blinken in a report to Congress said the Chinese regime "has continued to dismantle Hong Kong's high degree of autonomy" over the past year, in violation of its obligations under Hong Kong's Basic Law and the Sino-British Joint Declaration.
"In particular, the PRC [People's Republic of China] government's adoption and the Hong Kong government's implementation of the National Security Law (NSL) have severely undermined the rights and freedoms of people in Hong Kong," Blinken said in a statement.
As a result, Blinken said, the former British colony does not warrant U.S. trade and financial perks it had enjoyed since it reverted to Chinese rule in 1997 with a pledge from Beijing that it would enjoy significant autonomy for 50 years.
"In conjunction with this year's report, I have certified to Congress that Hong Kong does not warrant differential treatment under U.S. law in the same manner as U.S. laws were applied to Hong Kong before July 1, 1997," Blinken wrote.
The decision signals that President Joe Biden's administration will continue the hard line on Beijing that was adopted by former President Donald Trump.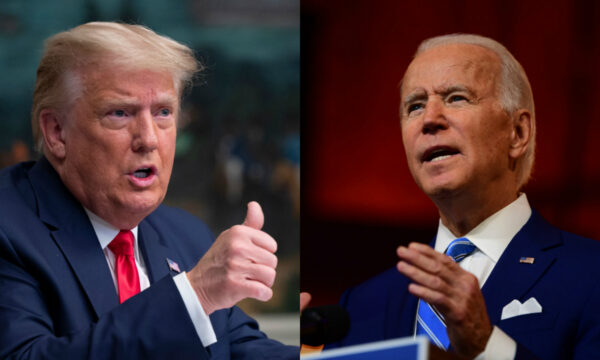 Blinken in an accompanying report cited a passage of Beijing's sweeping national security law, and highlighted the arrests and detentions of pro-democracy activists, opposition figures, politicians, as well as a drop in the number of directly elected members of Hong Kong's legislature.
The secretary of state is required every year to assess whether Hong Kong remains autonomous from mainland China to warrant special treatment by the United States in trade and commerce matters.
The CCP's draconian's national security law that was implemented last year amid widespread pro-democracy demonstrations, has paved the way for the pro-Beijing Hong Kong government to intensify its crackdown on opposition figures and local activists.
"We will continue to call on the PRC to abide by its international obligations and commitments; to cease its dismantlement of Hong Kong's democratic institutions, autonomy, and rule of law; to release immediately and drop all charges against individuals unjustly detained in Hong Kong; and to respect the human rights of all individuals in Hong Kong," Blinken said.
The Associated Press contributed to this report.