Democratic presidential nominee Joe Biden on Tuesday urged voters in Georgia to choose the two Democratic candidates for U.S. Senate in the runoff elections.
Jon Ossoff and Raphael Warnock "will actually fight for you, represent you, stand up for you," Biden told a rally in Atlanta.
Biden said Sens. David Perdue (R-Ga.) and Kelly Loeffler (R-Ga.) "fully embraced" the election lawsuit filed by Texas against four states, including Georgia, and "nullifying nearly 5 million Georgia votes."
"You might want to remember that come Jan. 5," he added.
Biden, who has claimed victory in the 2020 election, said he needs two senators from Georgia because, "I want to get something done."
"Not two senators who are just going to get in the way," he added, blaming Republicans for Congress's failure to pass a fresh stimulus package despite both parties blocking each other's proposals in recent months.
Biden won Georgia, according to the certified vote count. The state is one of seven that has dueling electors.
Trump is contesting election results in key battleground states. Because of ongoing litigation and other matters, The Epoch Times is not calling the race at this time.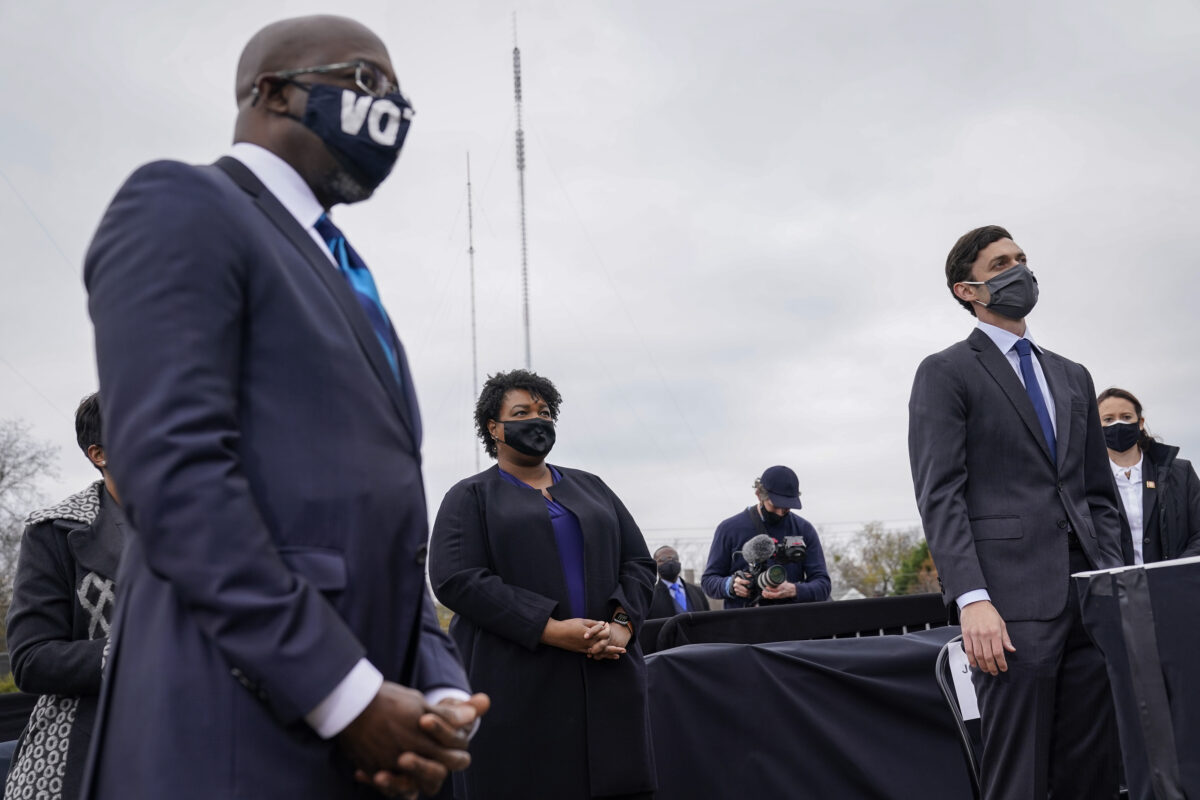 "Look, don't get me wrong, I hope Congress passes a package right away, but it should support firefighters, it should support educators, first responders. It should also support the testing and vaccinations we need. It should deliver direct cash payments to people right away when they badly need to stay on top. The two Republican senators are not supporting that kind of package. Both Jon and Raphael do. There's so much more we can get done, on COVID, on revitalizing our economy, on health care, on voting rights, on criminal justice, racial justice, on climate change, we can get so much done. So much that can make the lives of people of Georgia and the whole country so much better. And we need senators who are willing to do it for God's sake," Biden said.
"So let me hear you, are you ready to vote for the two senators that are doers and not roadblocks? Are we ready to vote for two senators who will fight for progress, and not just in the way of progress? Are you ready to vote for two senators who know how to say yes, not just the word 'no?'"
Biden traveled to Georgia for the first time since the election to campaign for Ossoff, a filmmaker and Warnock, a pastor.
Ossoff is seeking to unseat Perdue, a first term senator, while Warnock is vying for a seat held by Loeffler, who was appointed by Georgia Gov. Brian Kemp after the retirement of Sen Johnny Isakson (R-Ga.). The runoffs, which officially take place on Jan. 5, 2021, were triggered because no candidate in either race received a majority of the vote on Nov. 3.
If Democrats win both races and the White House, they'd enjoy control of the House of Representatives, the Senate, and the presidency, enabling them to enact measures without Republican support.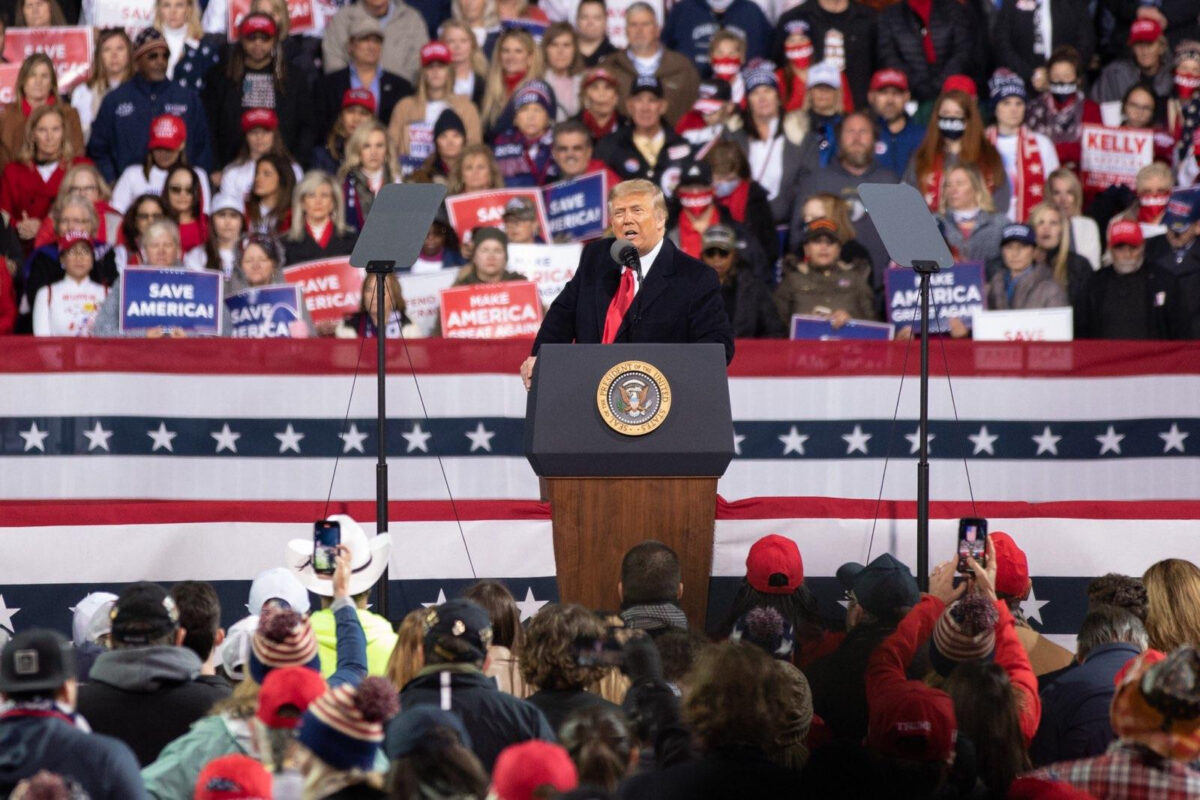 Ossoff told the rally that both he and Warnock "believe that health care is a human right" and support a fresh stimulus package, alternative energy sources, raising the minimum wage to $15, and a new Civil Rights Act "that will guarantee equal justice for all, no matter our race and no matter our class, that will end brutality and racial profiling."
Warnock blamed Trump for the number of deaths due to the COVID-19 pandemic. "After going through what all of us have witnessed these last several months, some 300,000 American souls that have now perished, to say that elections have consequences feels like a gross understatement," he said.
Trump went to Georgia on Dec. 5, holding a large rally. He touted the quick development of COVID-19 vaccines under his administration and called the elections "the most important congressional runoff, probably in American history."
"At stake in this election is control of the U.S. Senate and that really means control of this country. The voters of Georgia will determine which party runs every committee, writes every piece of legislation, controls every single taxpayer dollar," he said, adding: "Very simply, you will decide whether your children will grow up in a socialist country or whether they will grow up in a free country. And I will tell you this, socialist is just the beginning for these people. These people want to go further than socialism. They want to go into a communistic form of government. I have no doubt about it."
Vice President Mike Pence, who has visited Georgia multiple times since the election, was set to campaign there again on Friday. On Dec. 10, Pence told a rally in Augusta that a Republican Senate majority "could be the last line of defense to preserve all we've done to defend this nation, revive our economy, and preserve the God given liberties we hold dear."