President Joe Biden spoke with Ukrainian President Volodymyr Zelensky Friday amid heightened tensions between Russia and Ukraine along the eastern border.
According to a statement from the White House, Biden spoke about the "United States' unwavering support for Ukraine's sovereignty and territorial integrity in the face of Russia's ongoing aggression in the Donbas and Crimea," and "emphasized his administration's commitment to revitalize our strategic partnership in support" of Ukraine's plan to deal with corruption.
In 2019, Zelensky was pulled into American politics after House Democrats impeached former President Donald Trump over a phone call Trump had with Zelensky—which Democrats said was a quid pro quo attempt—before the Senate ultimately did not convict him. Biden also courted controversy in Ukraine after his son, Hunter Biden, sat on the board for Ukrainian gas company Burisma Holding for several years, reportedly earning a lucrative monthly salary even as Burisma and its founder were both under investigation. Biden has denied that he knew about his son's overseas business.
The phone call between the two appeared to make no mention of that. Secretary of State Antony Blinken also spoke with Ukraine's foreign minister Dmytro Kuleba this week, according to a statement from his office, and condemned Moscow's aggression.
"He expressed concern about the security situation in eastern Ukraine and offered condolences on the recent loss of four Ukrainian soldiers. Secretary Blinken highlighted the importance of advancing rule of law and economic reforms to strengthen Ukraine's democratic institutions and further its Euro-Atlantic integration," according to the Department of State. "The Secretary and Foreign Minister also discussed efforts to counter the COVID-19 pandemic" and made reference to climate policies, the statement added.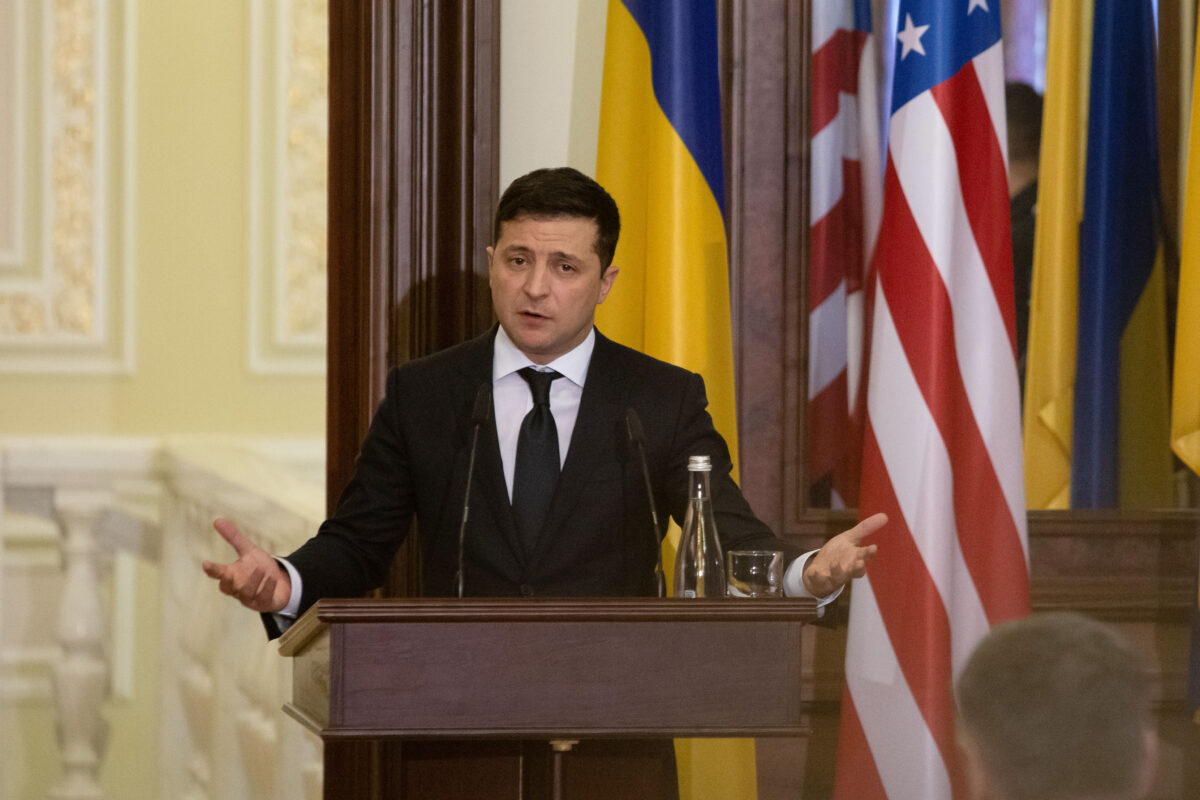 Joint Chiefs Chairman Gen. Mark Milley, Defense Secretary Lloyd Austin, and White House national security adviser Jake Sullivan have also reportedly held phone calls with their Ukrainian counterparts.
On Friday, Russian officials said any deployment of NATO troops to Ukraine would lead to further tensions near Russia's borders and force Moscow to take extra measures to ensure its own security.
NATO voiced concern on Thursday over what it said was a big Russian military build-up near eastern Ukraine after Russia warned that a serious escalation in the conflict in Ukraine's Donbass region could "destroy" Ukraine.
Kremlin spokesman Dmitry Peskov told reporters on Friday that the situation at the contact line in eastern Ukraine between Ukrainian government forces and Russian-backed separatist forces was frightening and that multiple "provocations" were taking place there.
Kyiv and Moscow have blamed each other for a recent spate of violence in the region. Around 14,000 people have been killed in the conflict since it first erupted in 2014, Ukraine has said.
Reuters contributed to this report.