Newly minted U.S. Trade Representative Katherine Tai told The Wall Street Journal in an interview published Sunday that the Biden administration isn't planning to lift tariffs on Chinese goods anytime soon, although she signaled potential openness to trade negotiations with Beijing.
In her first post-confirmation interview, Tai said any sudden moves to lift tariffs were ill-advised as they could hurt the economy unless the change is "communicated in a way so that the actors in the economy can make adjustments."
"Whether they are companies, traders, manufacturers or their workers, the ability to plan" for changes that impact their future is essential, she said.
Tai also noted that unilaterally lifting the tariffs without any concessions from China would not be shrewd.
"No negotiator walks away from leverage, right?" she said, suggesting the tariffs were a thorn in the side of the Chinese regime, which has pushed for them to be lifted.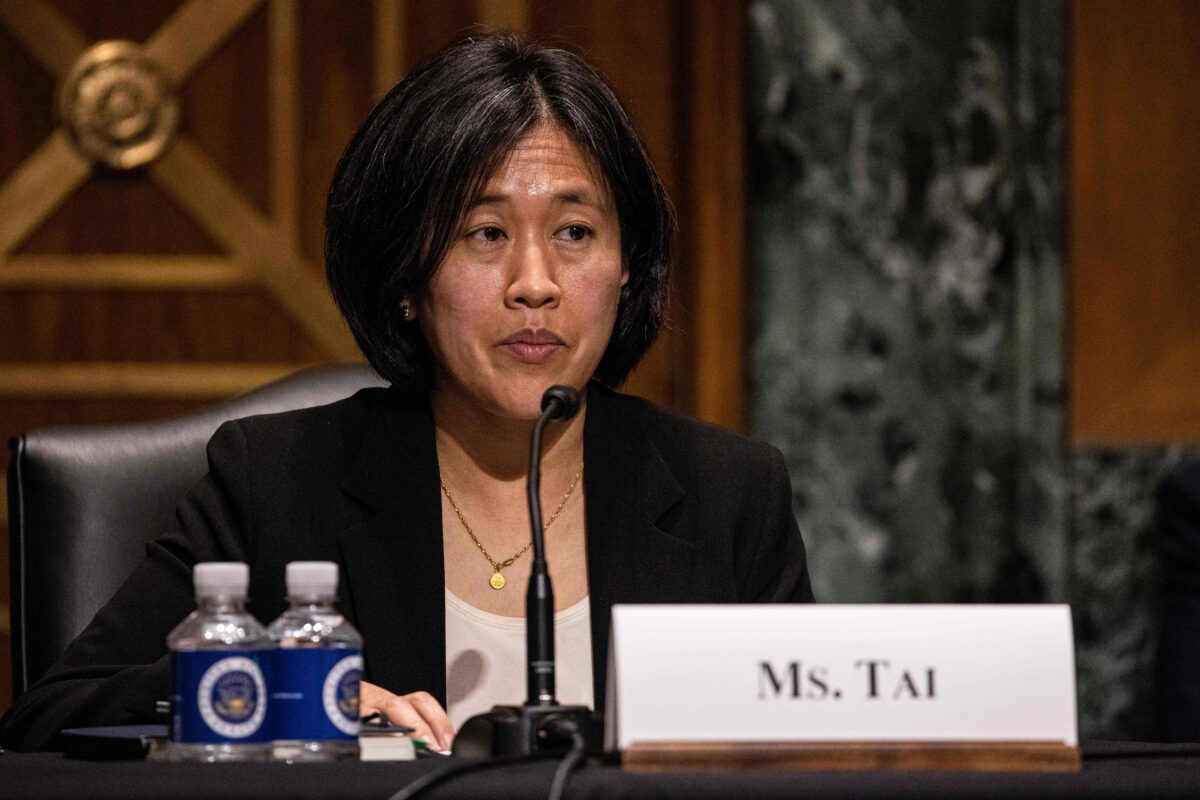 Former President Donald Trump imposed tariffs on billions of Chinese products in an effort to confront the Chinese Communist Party's unfair trade practices, including massive subsidies to Chinese companies and the regime's state-sanctioned campaign to steal U.S. intellectual property.
Besides putting tariffs on $360 billion worth of Chinese goods, Trump delisted Chinese telecommunications companies on the New York Stock Exchange and blacklisted some Chinese companies—including China's largest computer-chip maker—and banned transactions with Chinese-connected apps. The Trump administration also entered into negotiations with the regime in a bid to force Beijing to overhaul its mercantilist practices.
China retaliated with tariffs on more than $110 billion in U.S. products.
Prior to leaving office, then-U.S. Trade Representative Robert Lighthizer urged the incoming Biden administration to keep tariffs on China and said that Trump's tenor on trade helped shift attitudes toward seeing China as not just a competitor, but as an adversary.
"We changed the way people think about China," Lighthizer told The Wall Street Journal in an interview published on Jan. 11. "We transformed the way people think about trade, and we transformed the way the models are," Lighthizer said, adding, "My hope is that that will continue."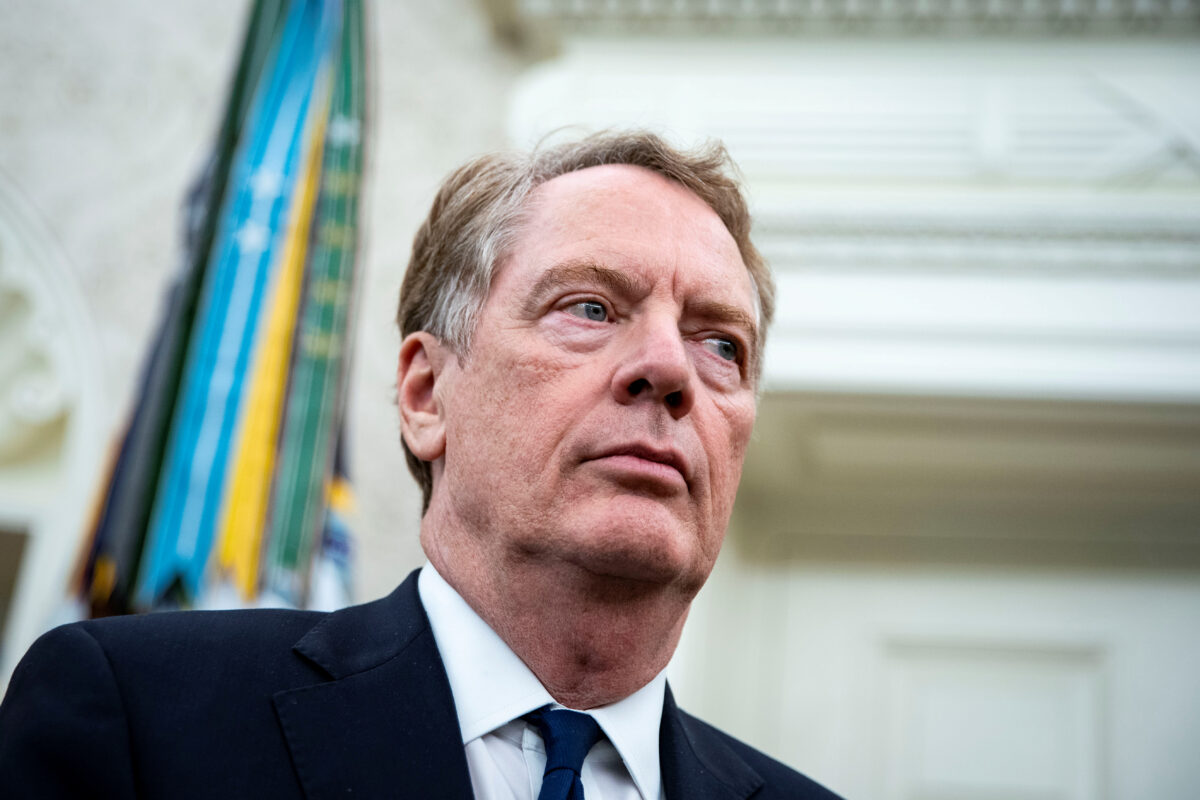 Gina Raimondo, who was recently sworn in as the U.S. Commerce Secretary, has acknowledged that Trump's tariffs have been "effective," in comments that reinforced the view that the Biden administration wouldn't rush to roll back the contentious duties.
"The data show that those tariffs have been effective," Raimondo told MSNBC in an interview. "What President Biden has said is there will be a whole-of-government review of all of these policies and decide what it makes sense to maintain."
While the United States and China signed a 2020 deal to end the trade war, the tariffs have remained, partly as leverage to hold China to its commitments under the accord, which includes a vow to buy more U.S. agricultural goods, with China far behind on the promise.
The accord also called for meetings every six months between the U.S. Trade Representative and a Chinese counterpart. This meeting is now two months overdue and none is scheduled, according to the WSJ, which reported that Tai said she would contact Chinese vice-premier Liu He "when the time is right."